Brief
Electra delivers electricity to the Kāpiti and Horowhenua region. As they're a consumer owned company, all profits stay local. So when they reduced line charges $3 million were going back into the community. Householders needed to get in touch with their own power supplier to ensure they received their share. Wonderlab were asked to help communicate this. We created a series of illustrations and strap lines to help bring a rather dry topic closer to home. Digital and radio advertising as well as social media campaigns hit the mark with thousands of interactions during this public awareness campaign.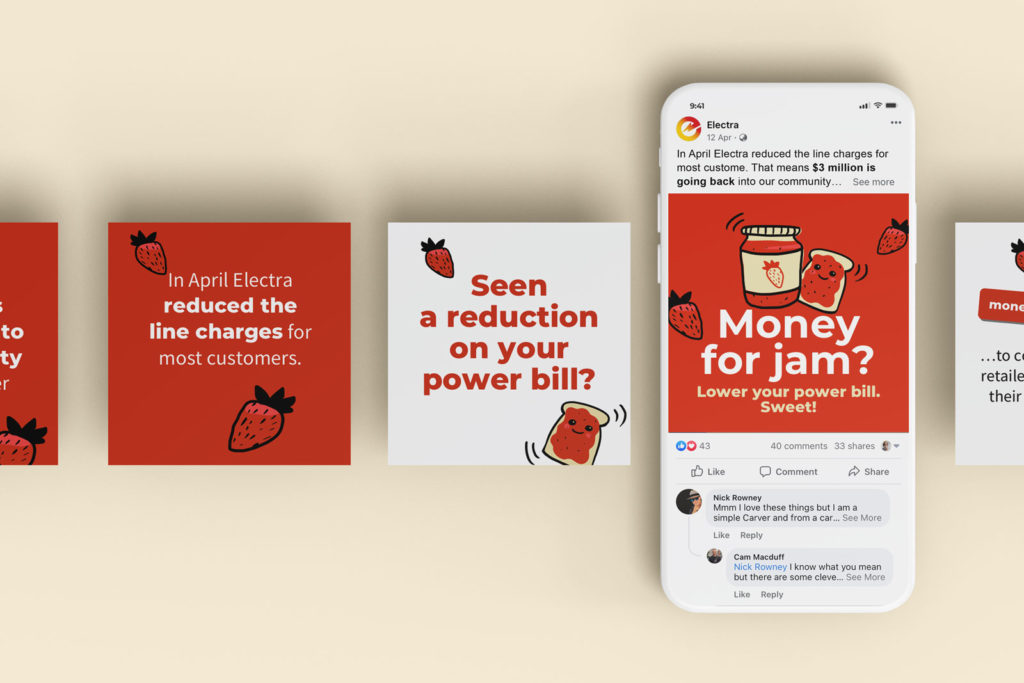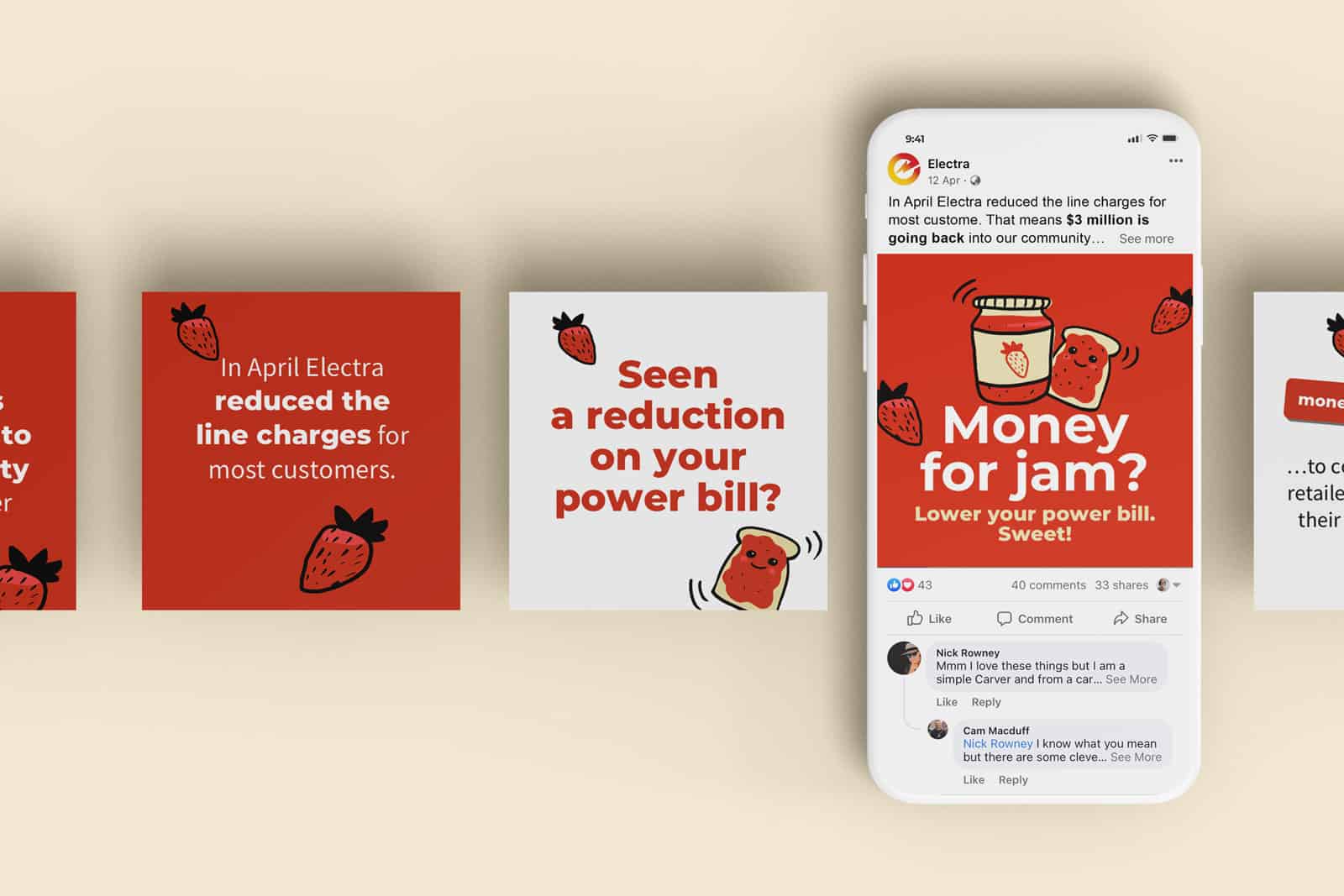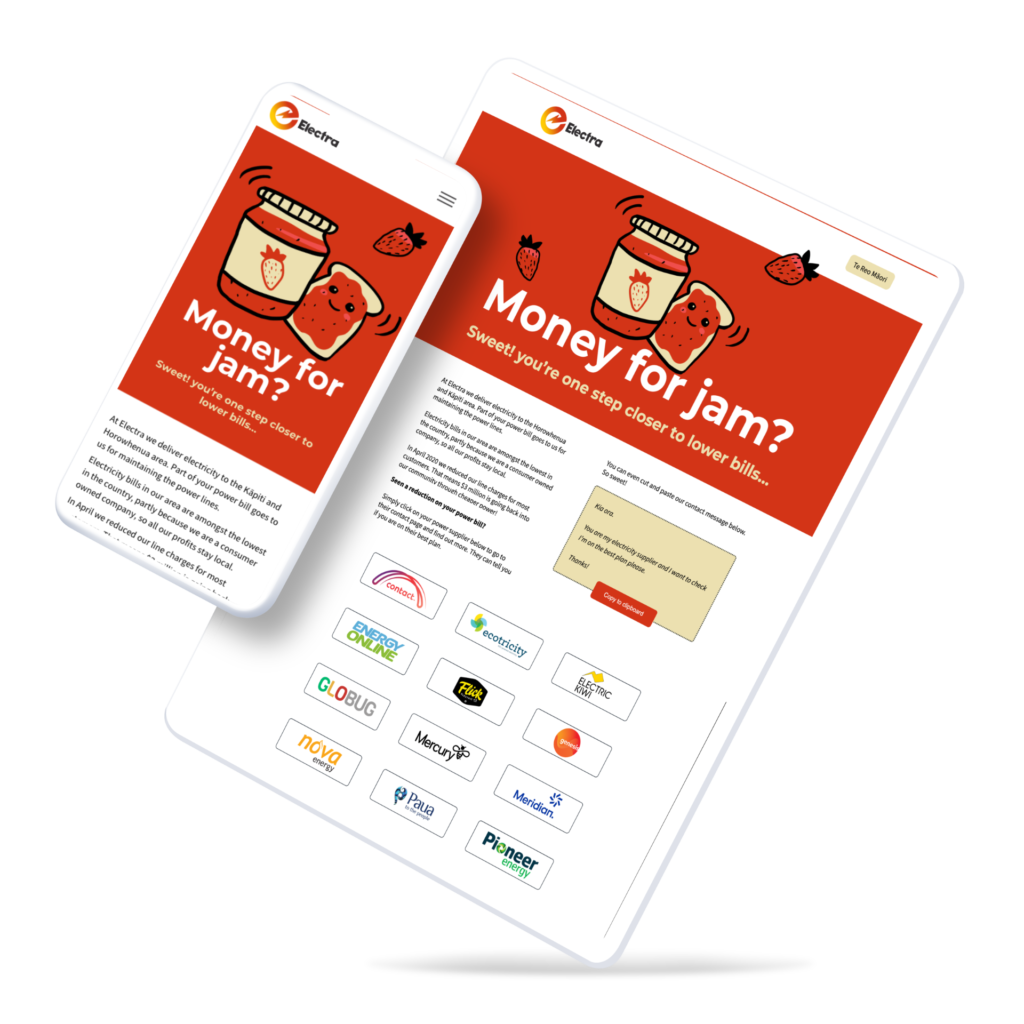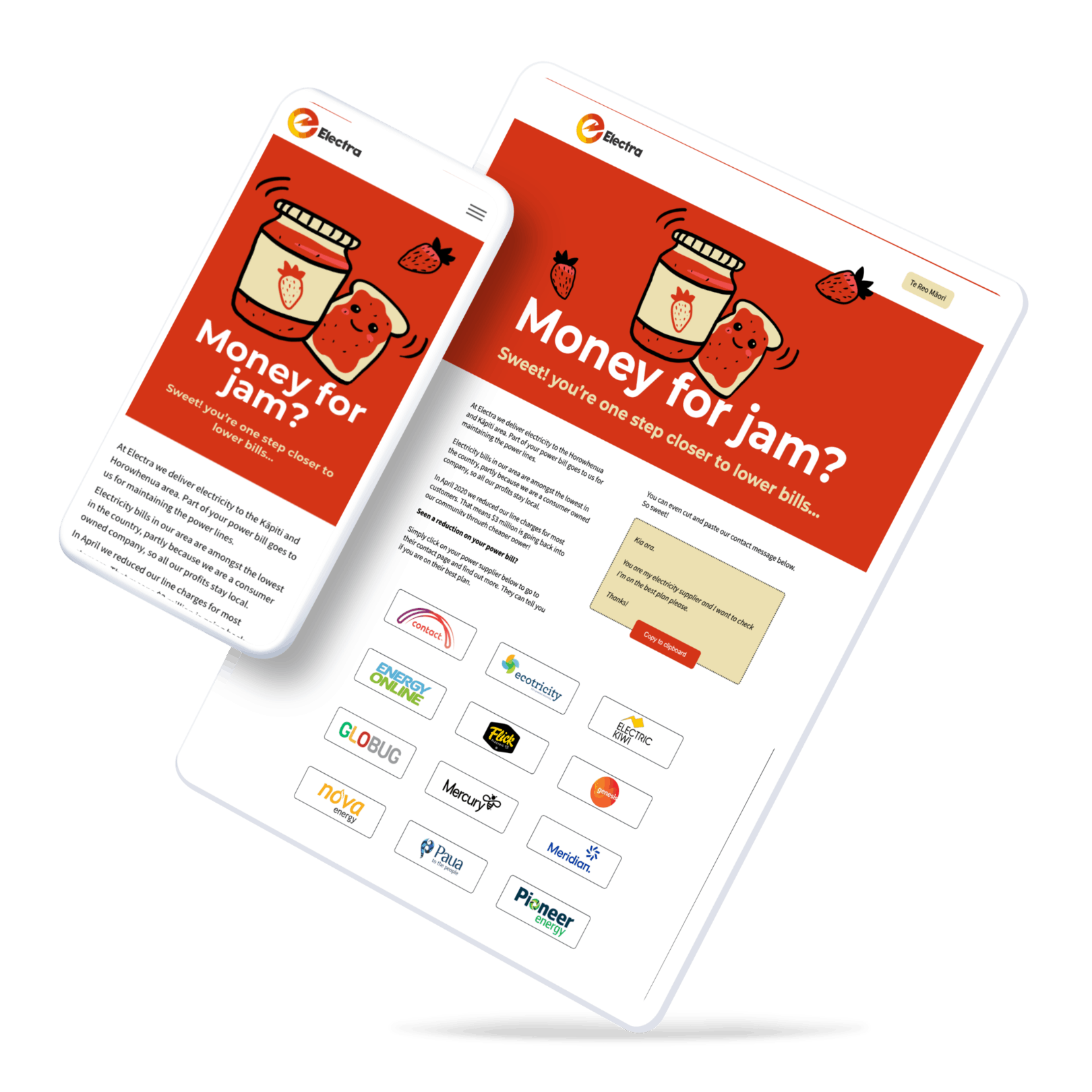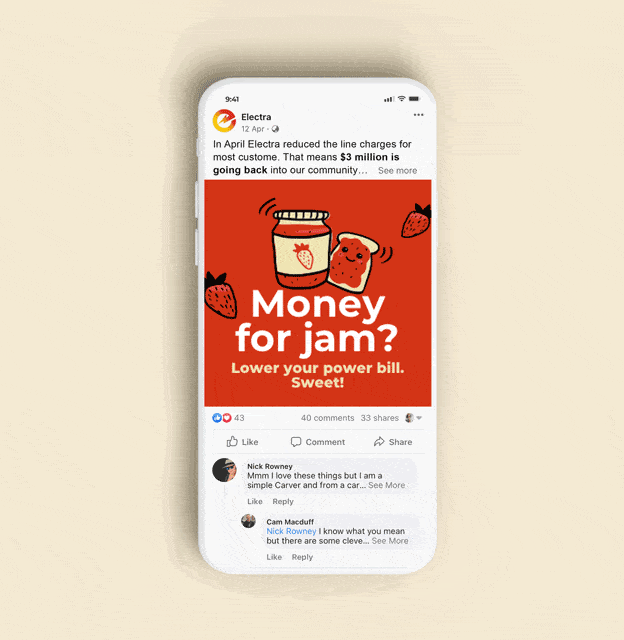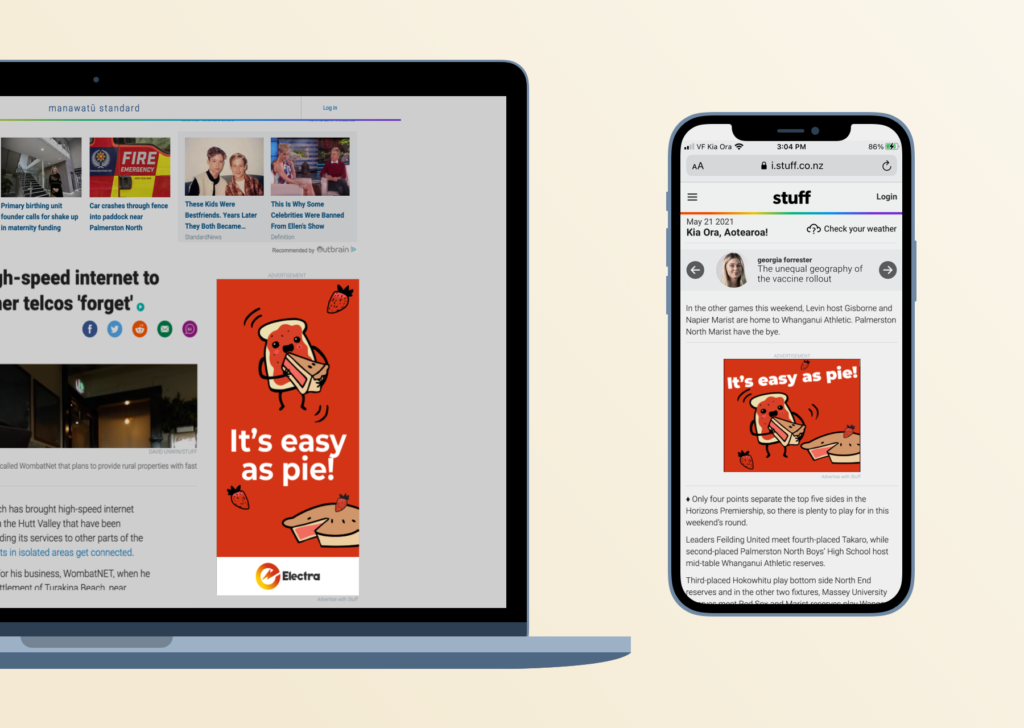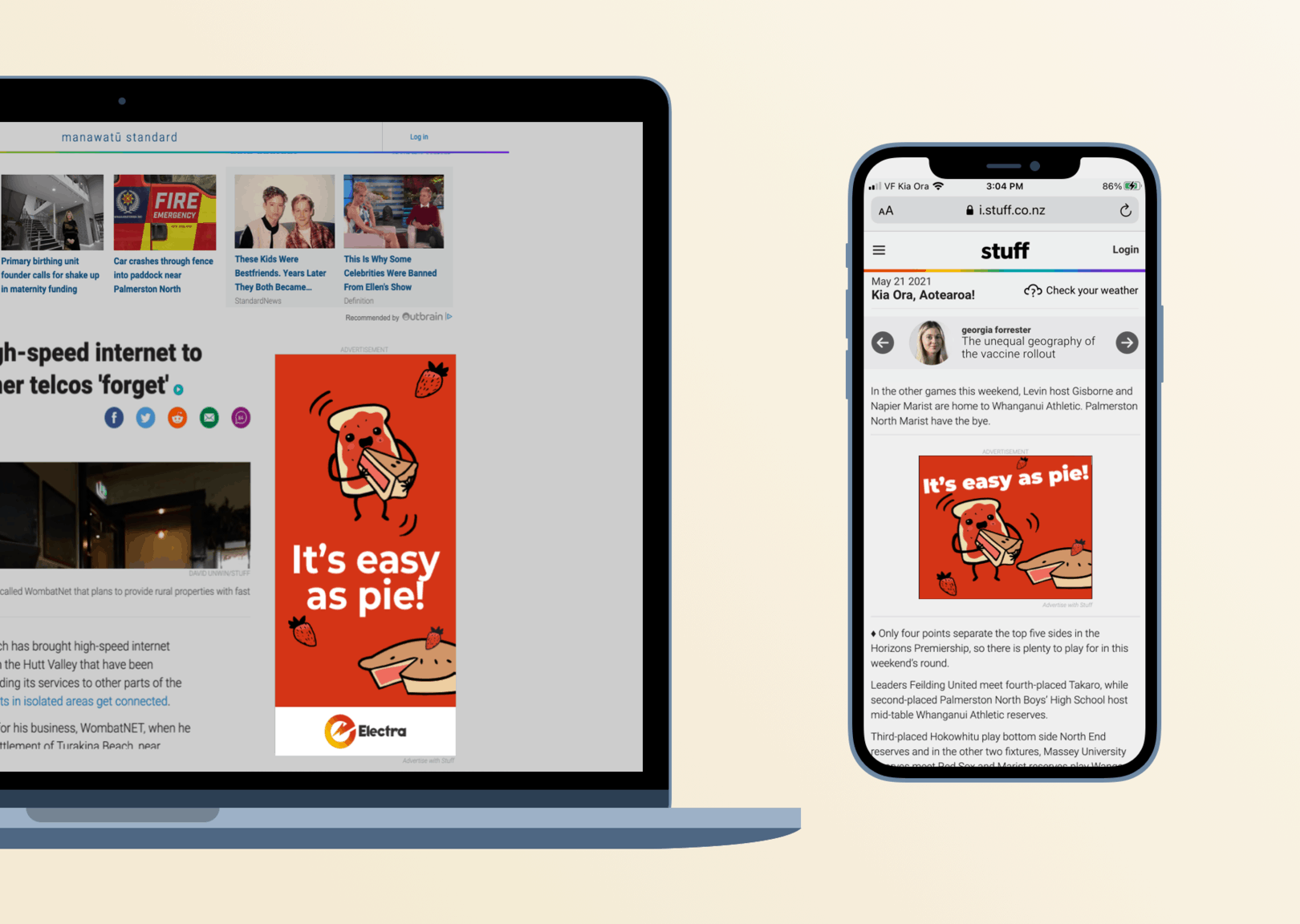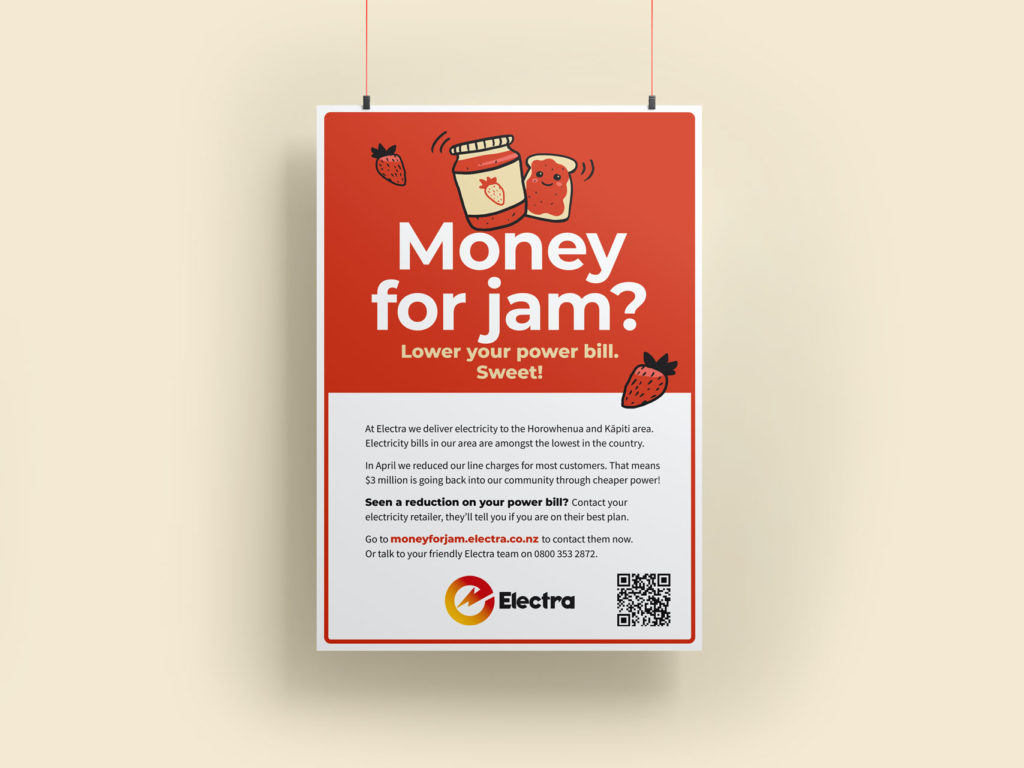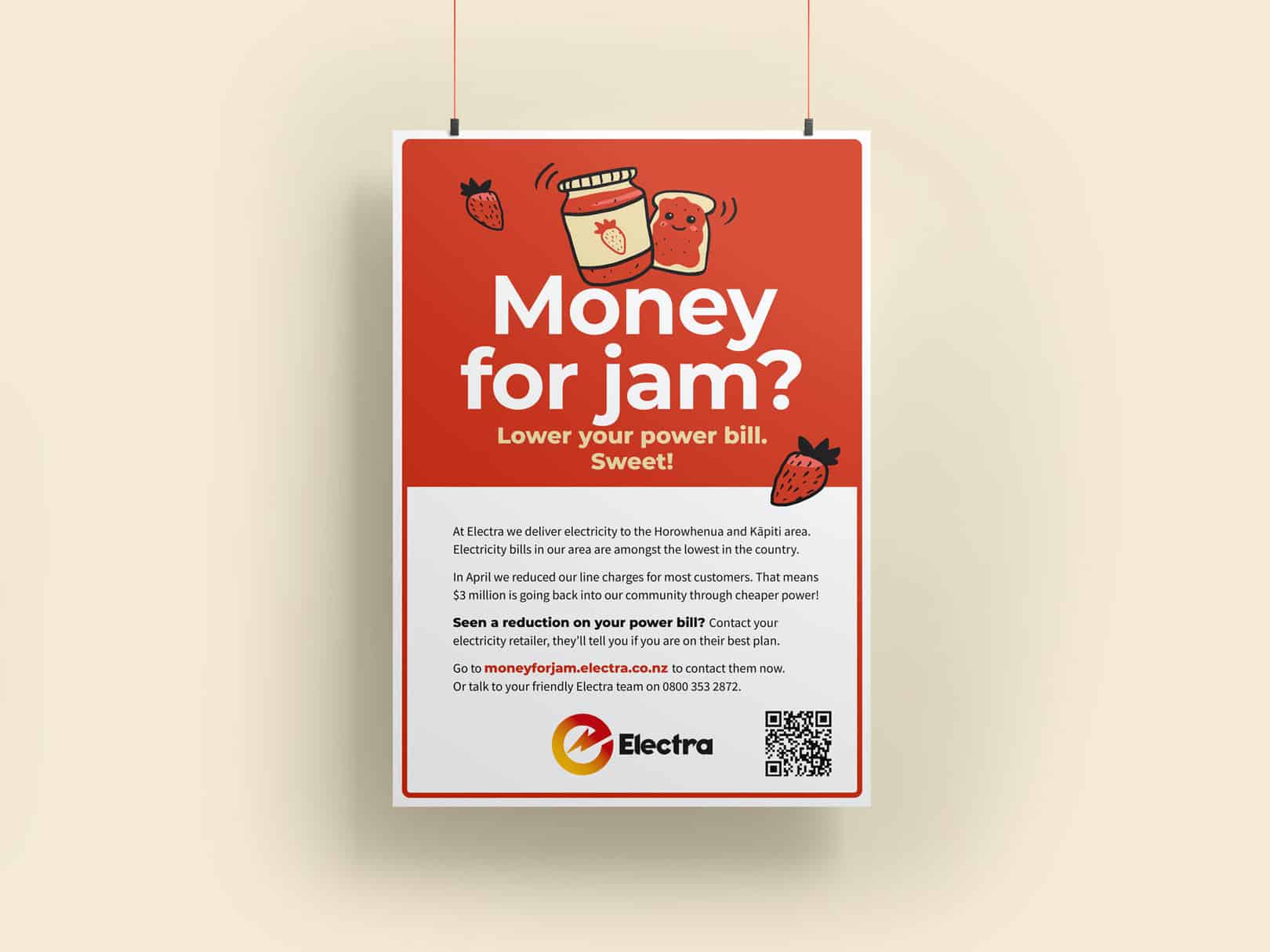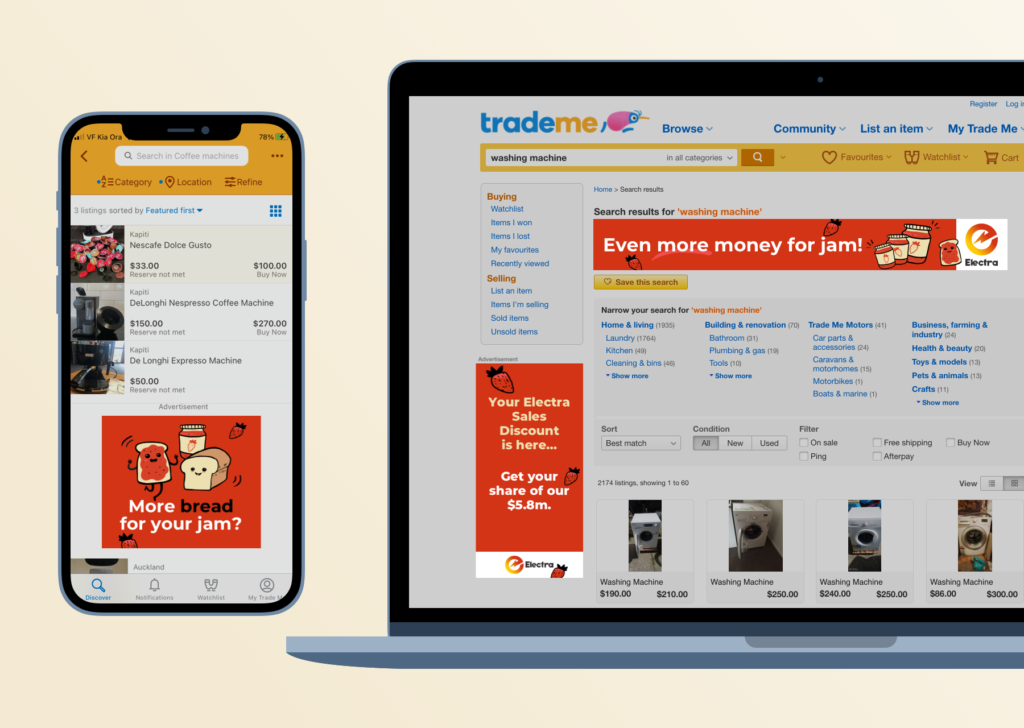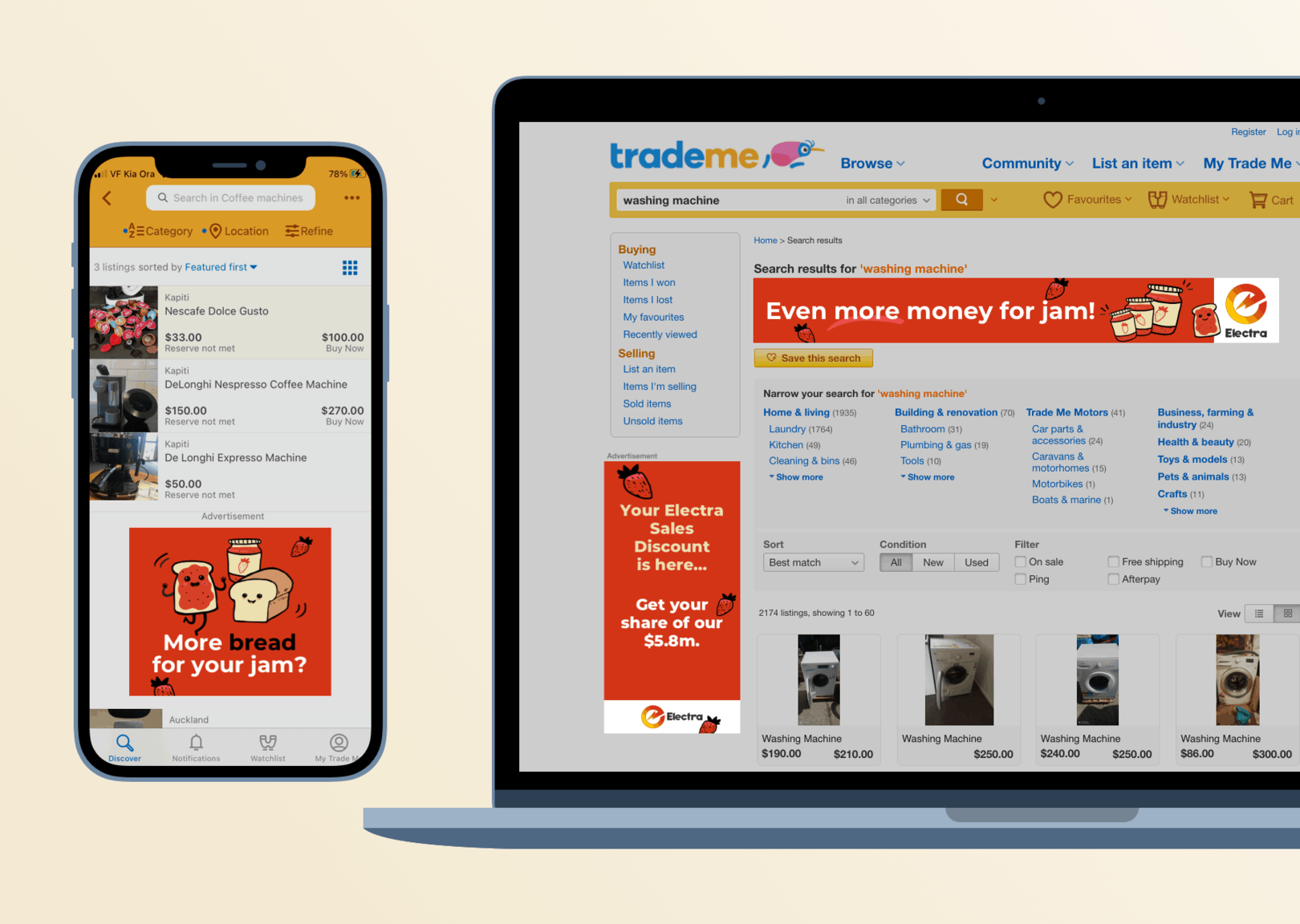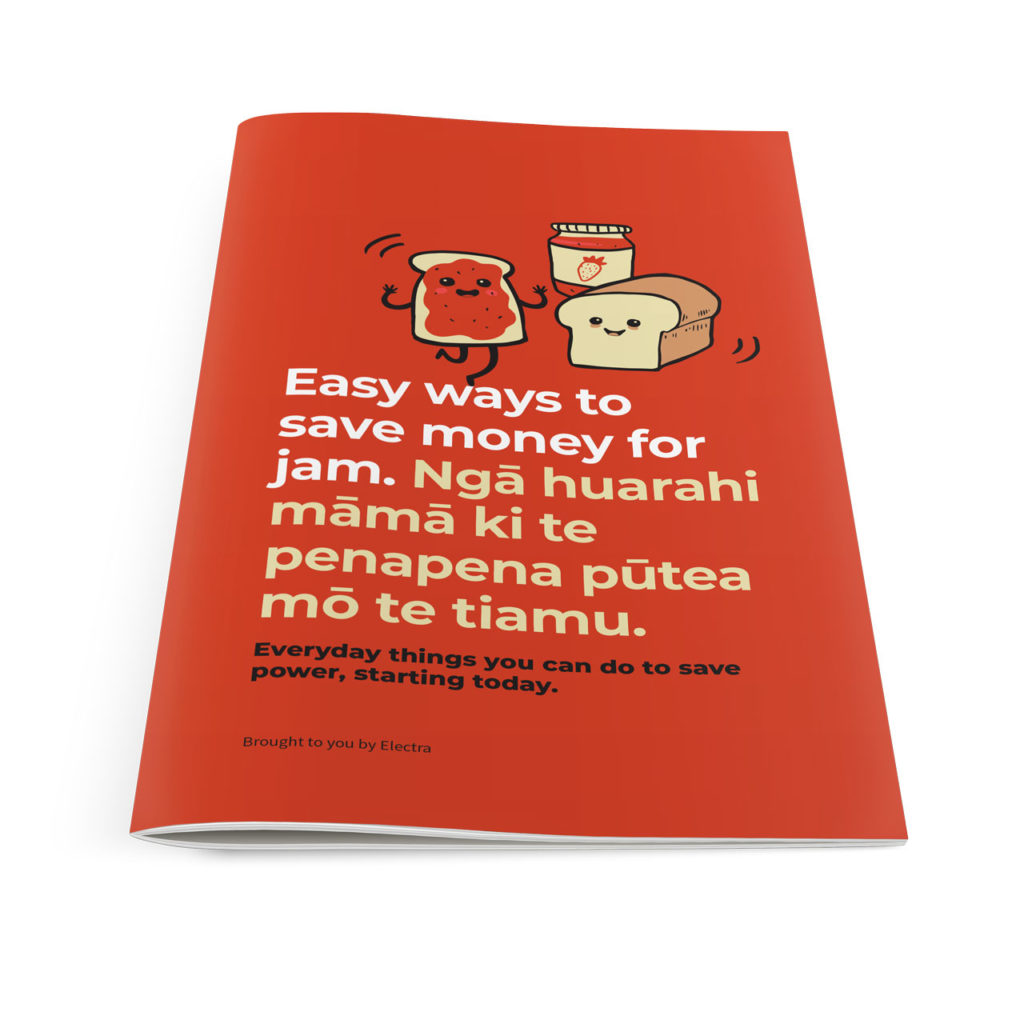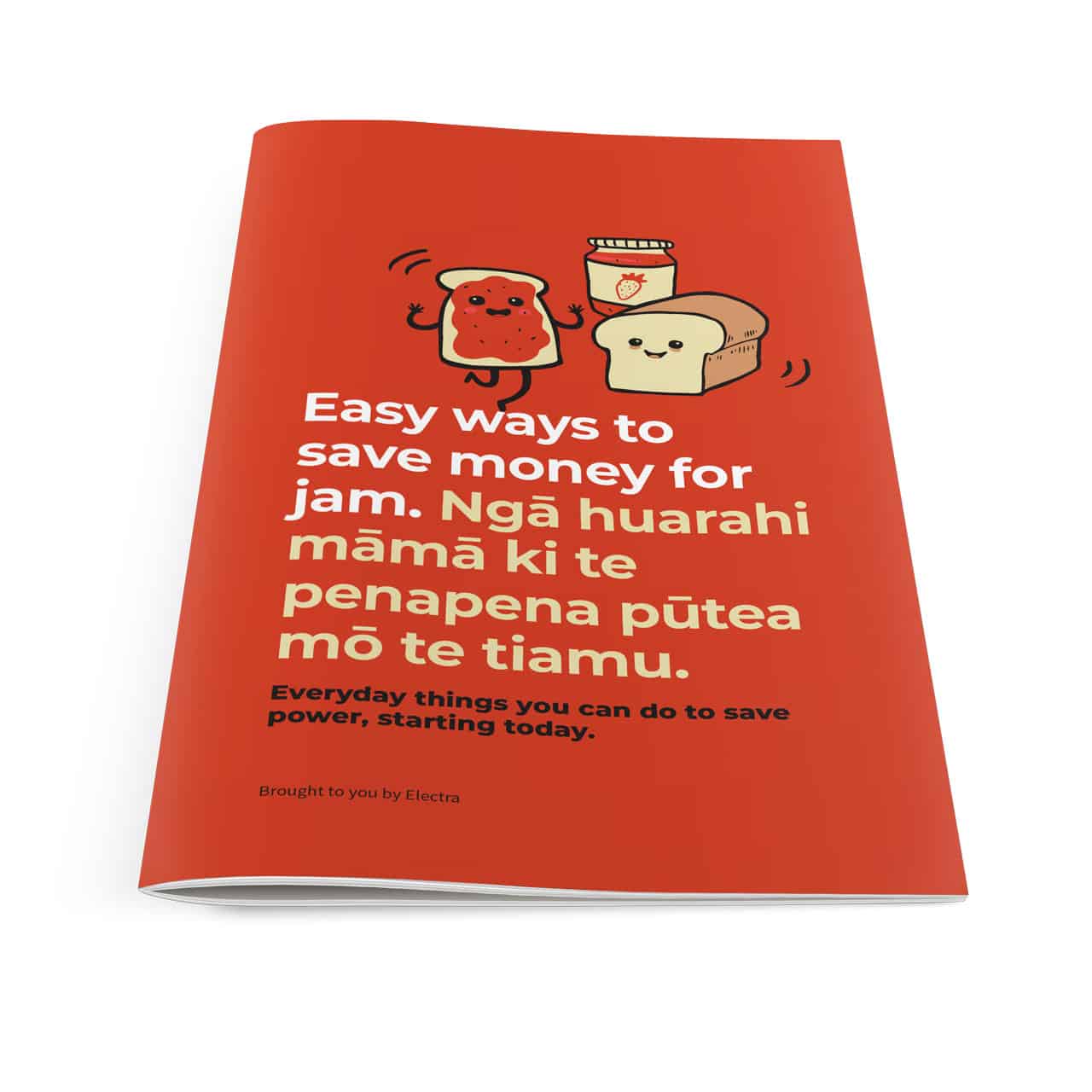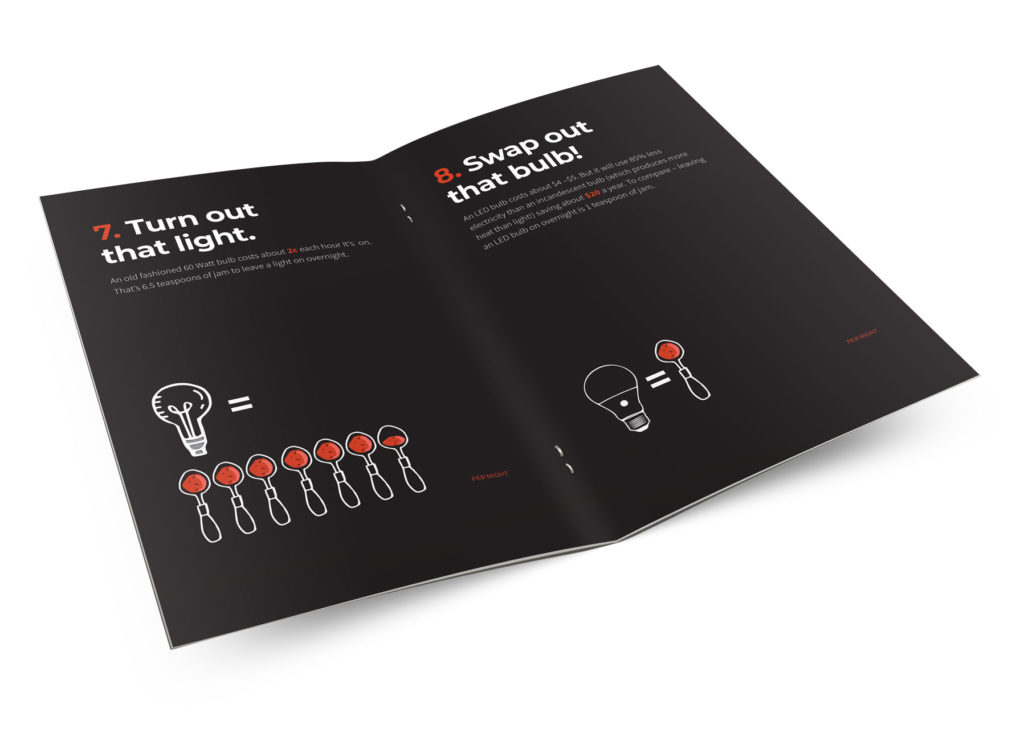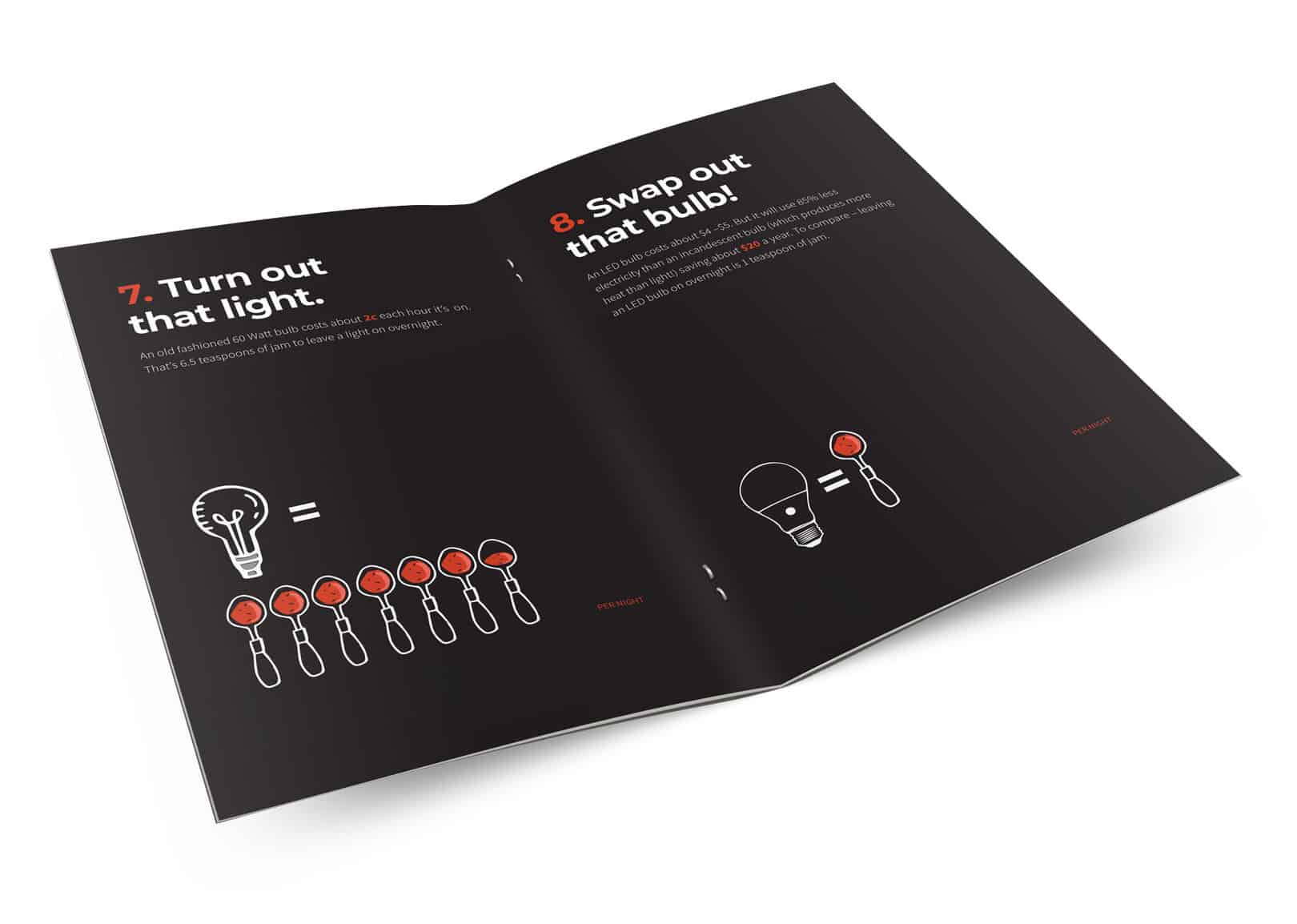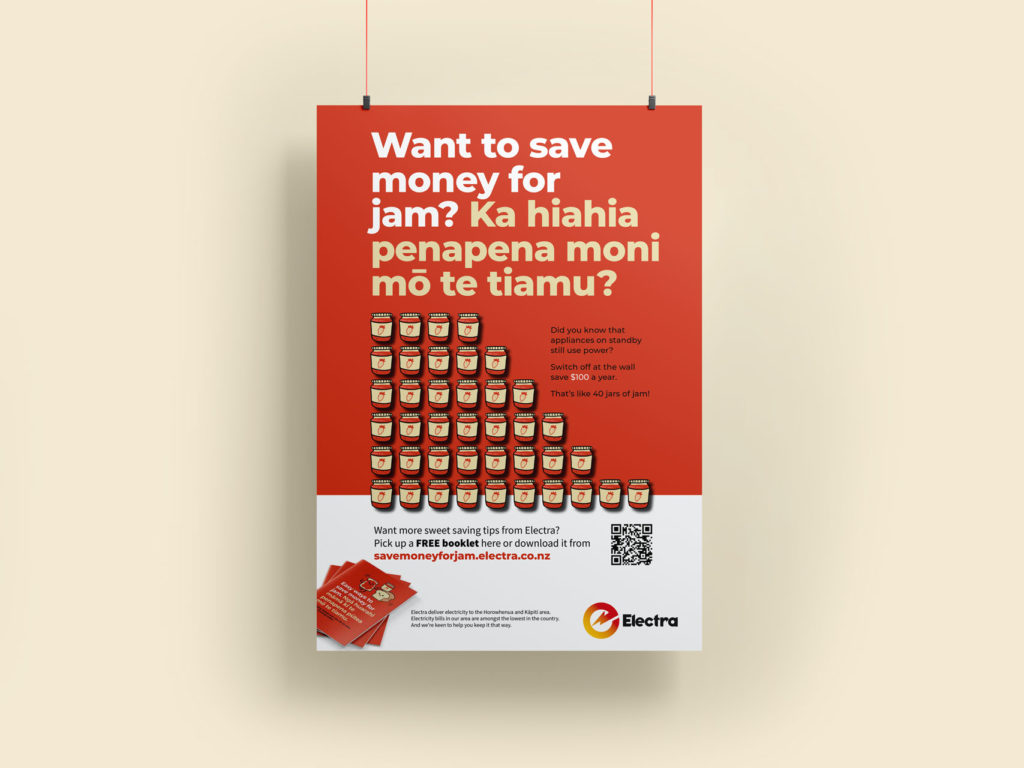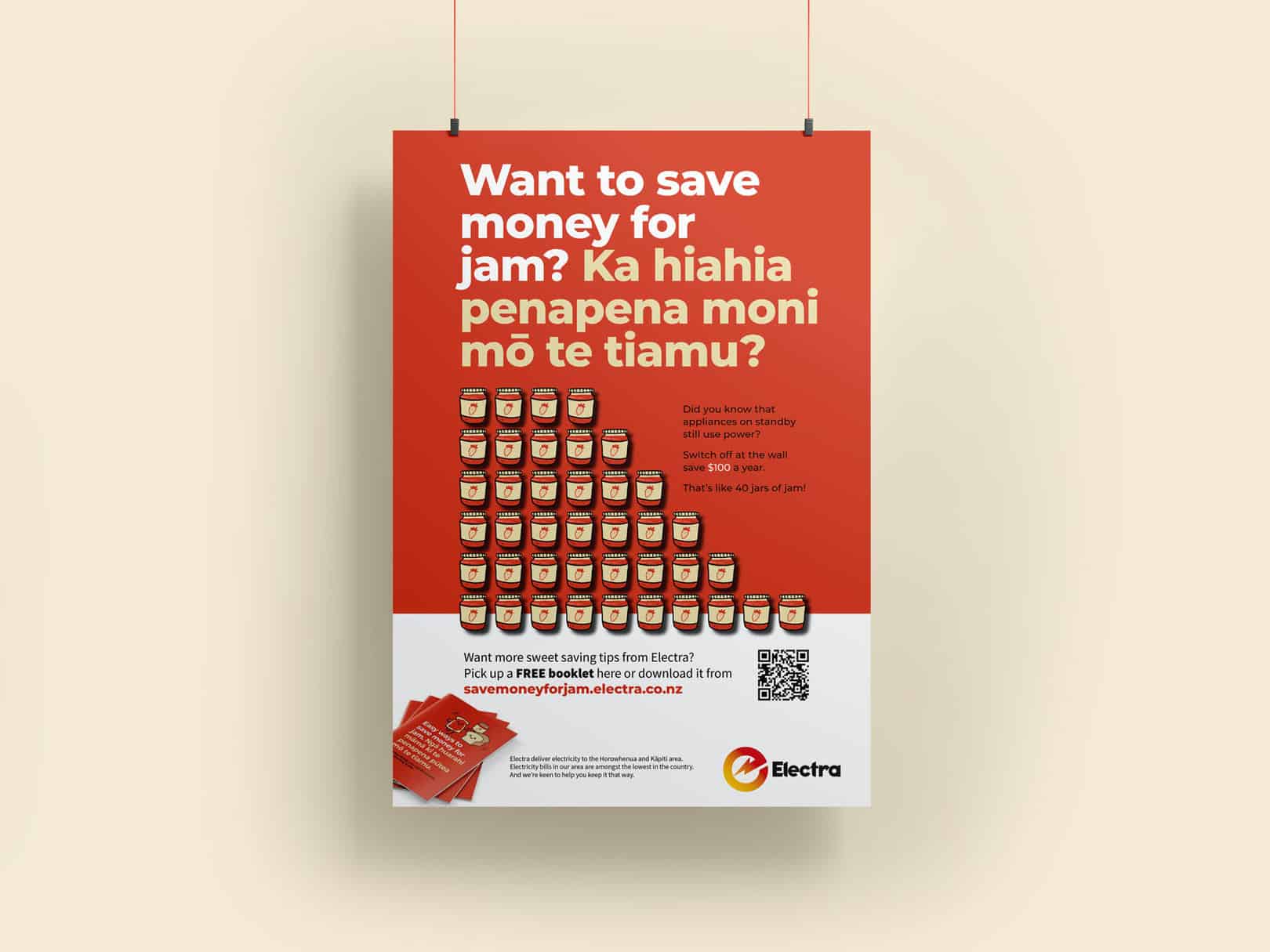 The project
Who wants to deal with their power bills? Nobody! Who wants money for jam? EVERYbody!
A consumer awareness campaign, where if you check in with your power supplier you might save money. Not an easy ask for quite an obtuse outcome. Our concept had to be super simple and rock solid. Money for jam. Who wouldn't want some extra money? The simple statement, and friendly toast and jam illustrations did the job: some 3 million impressions across digital advertising, with just over 2,000 click throughs.
In the second campaign we diversified the headlines: Even more money for jam! More bread for your jam? and It's easy as pie! This built on the great outcomes of campaign 1, and helped in communicating sales discounts for the following month.
Campaign 3 was a bit trickier –  this time we needed to communicate a price increase. Keeping it direct and still friendly, "not trying to butter you up" was created as well as a booklet on power-saving tips, that don't cost you anything but save heaps! The goodwill created with campaigns 1 and 2 made a huge difference and a sense of community spirit was supported with the booklet going like hotcakes.