Brief
Electra delivers electricity to the Kāpiti and Horowhenua region. They are a consumer-owned company which means all their profits go back into the community. After a reduction in lines charges, they had a surplus of $3m to refund. Wonderlab were asked to help communicate this. But then how do you tackle advertising a subsequent price increase? Three campaigns and three strategies ensued. A series of fun illustrations and strap lines helped to simplify the process. Digital, radio, and social media marketing adverts hit the mark with thousands of interactions.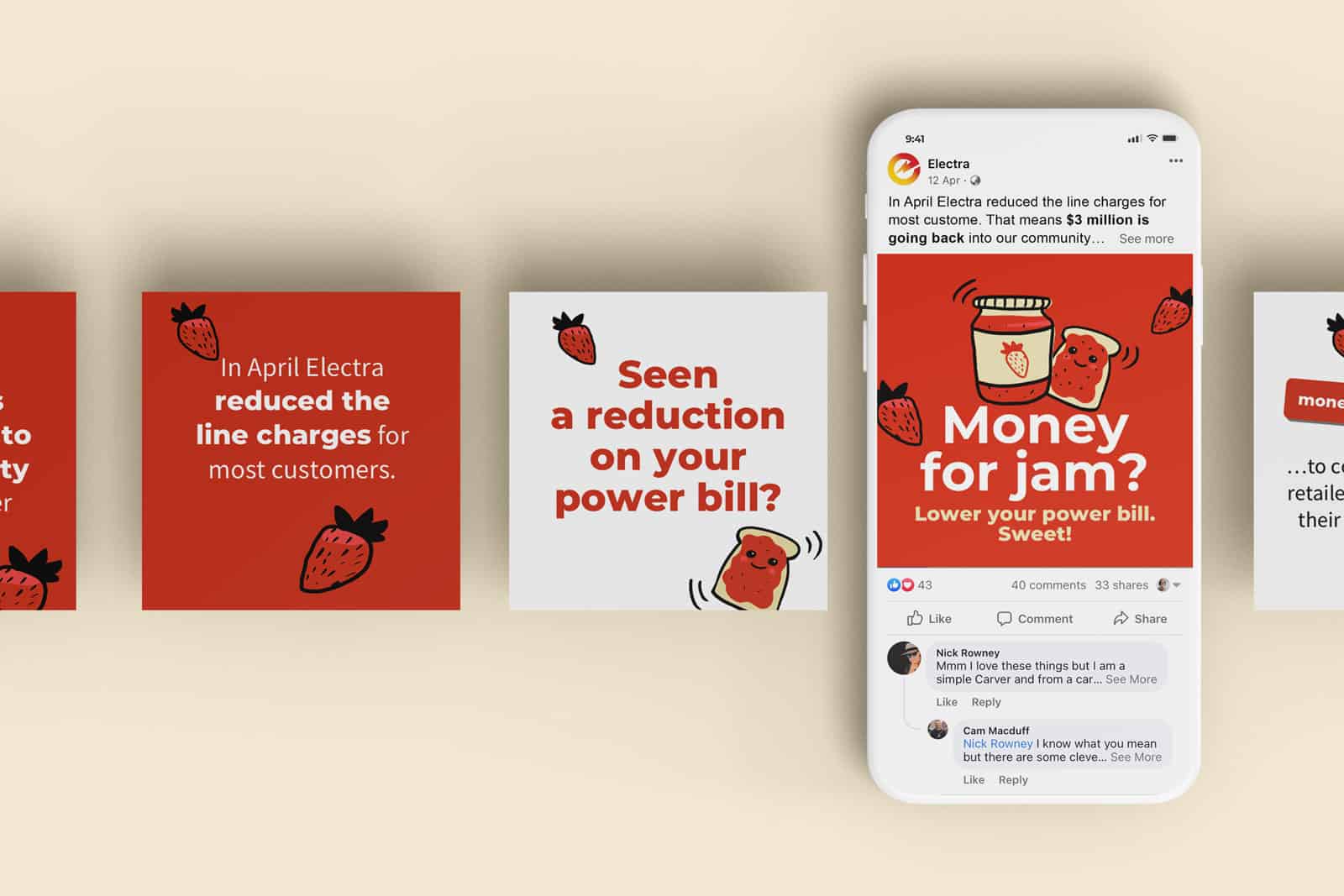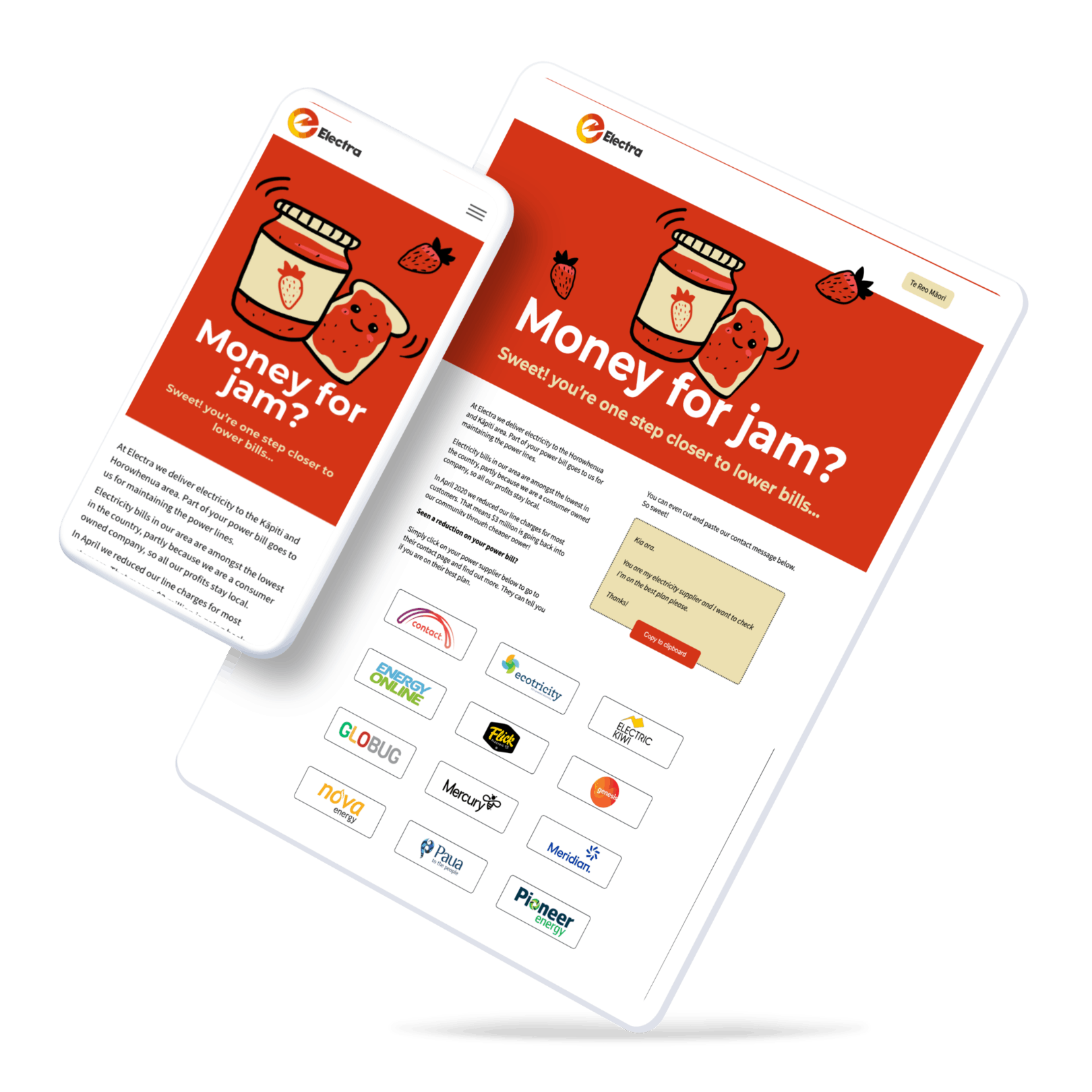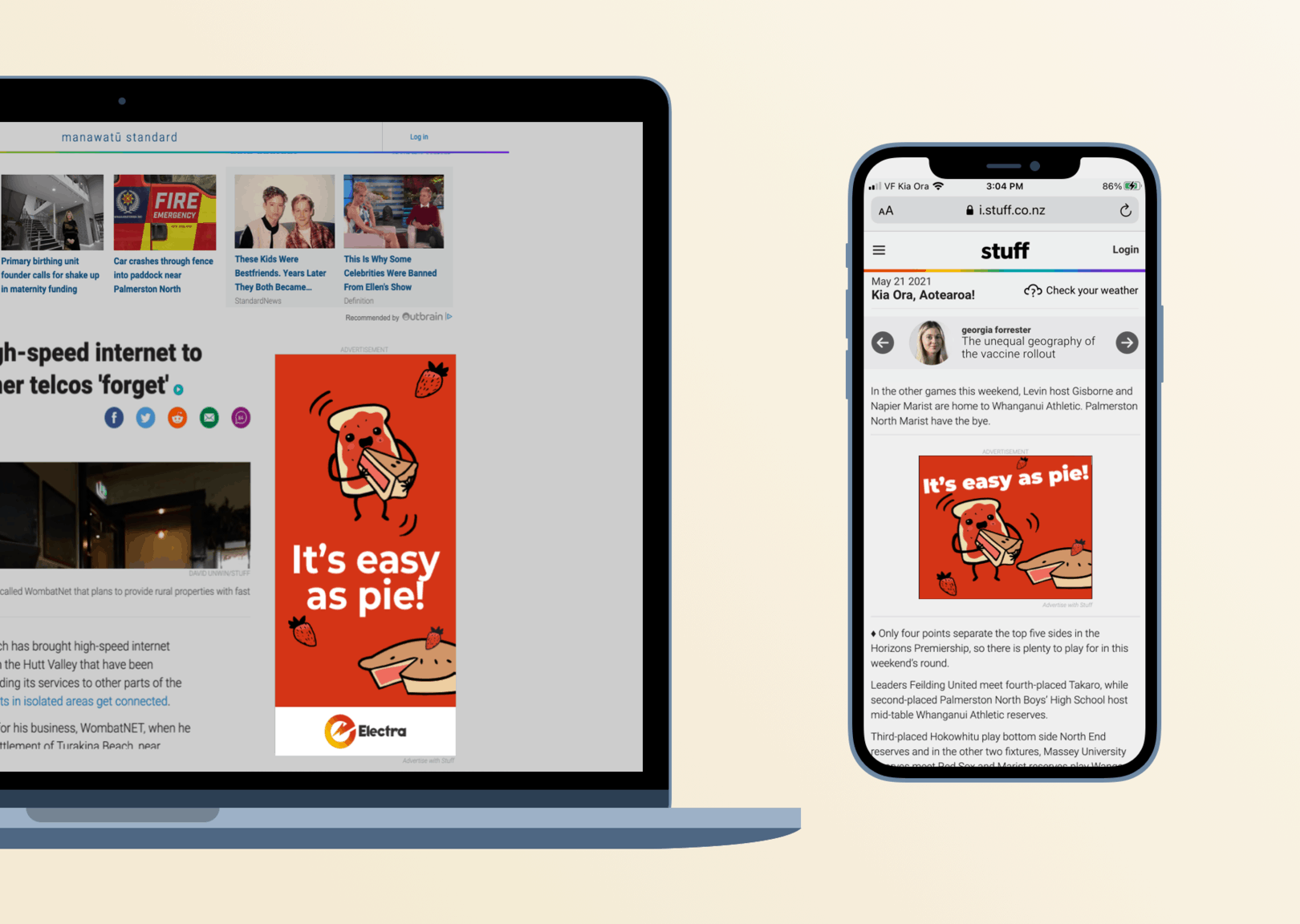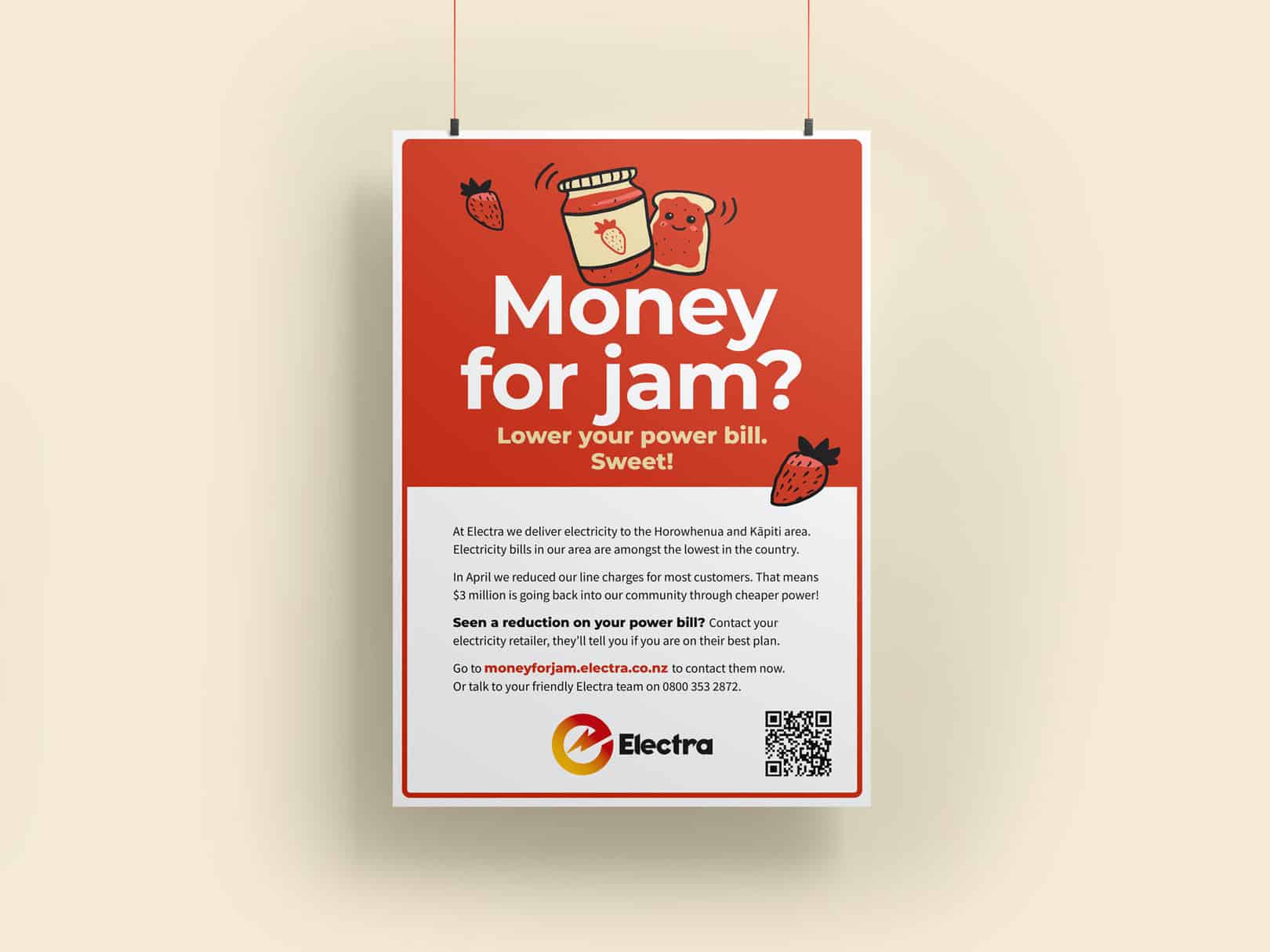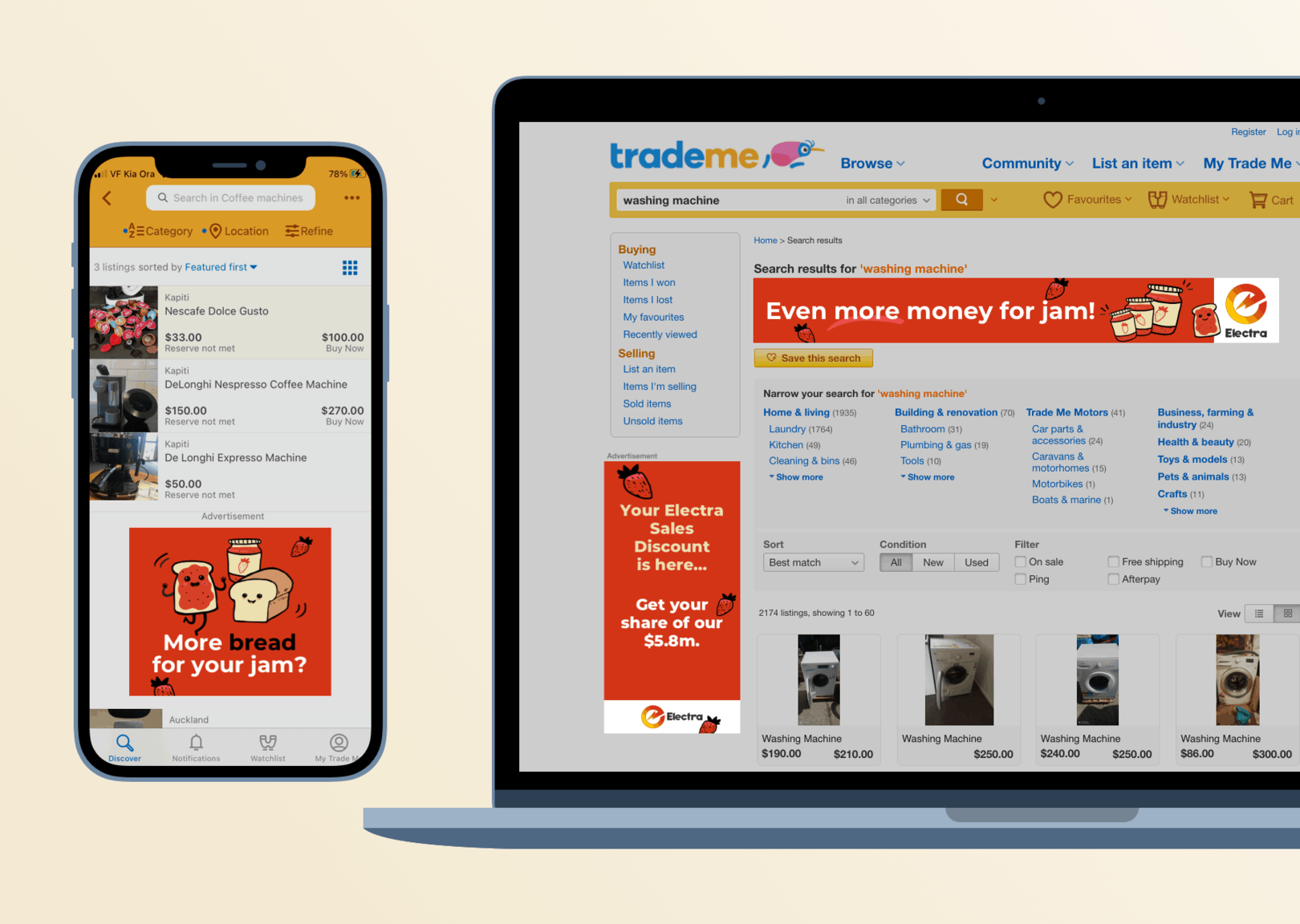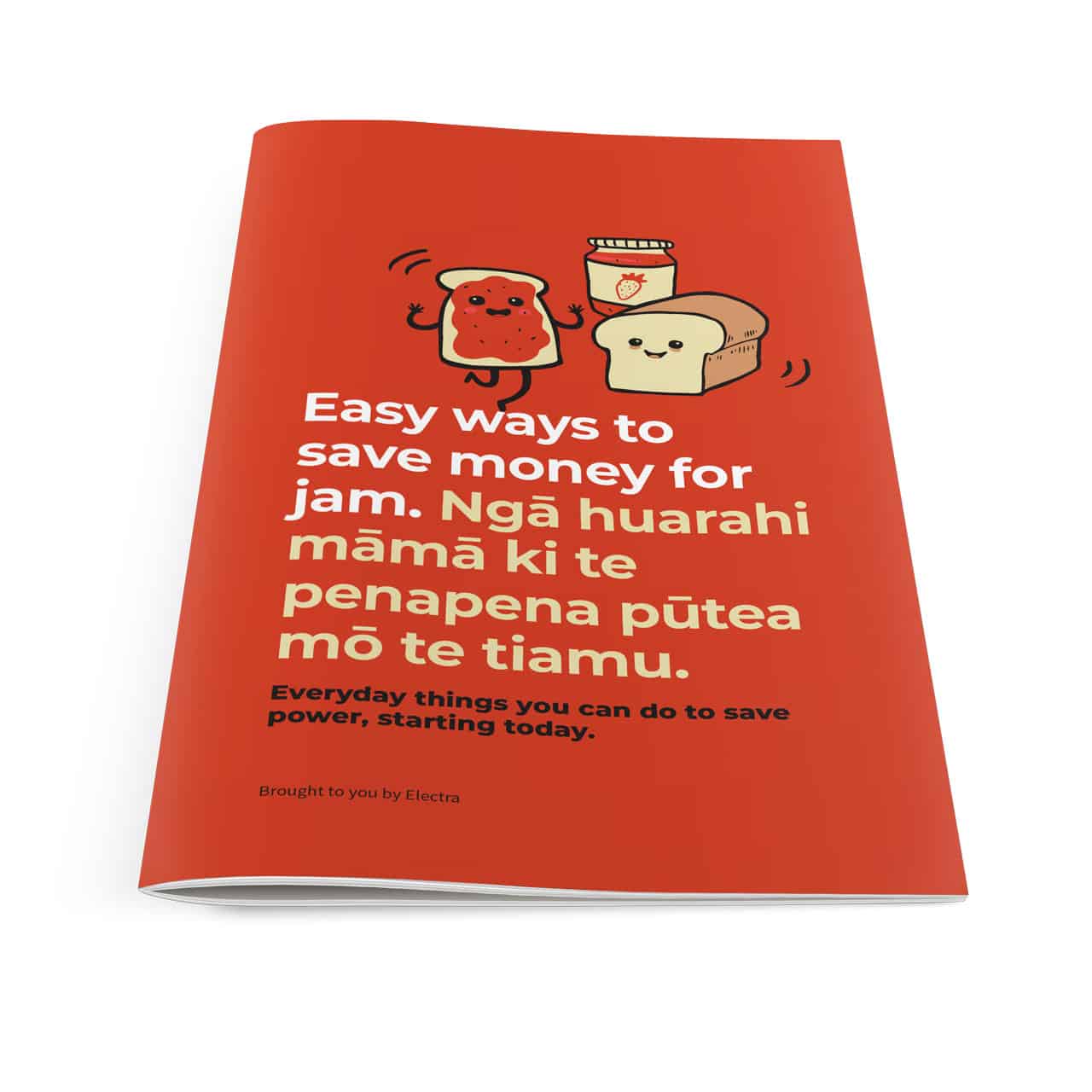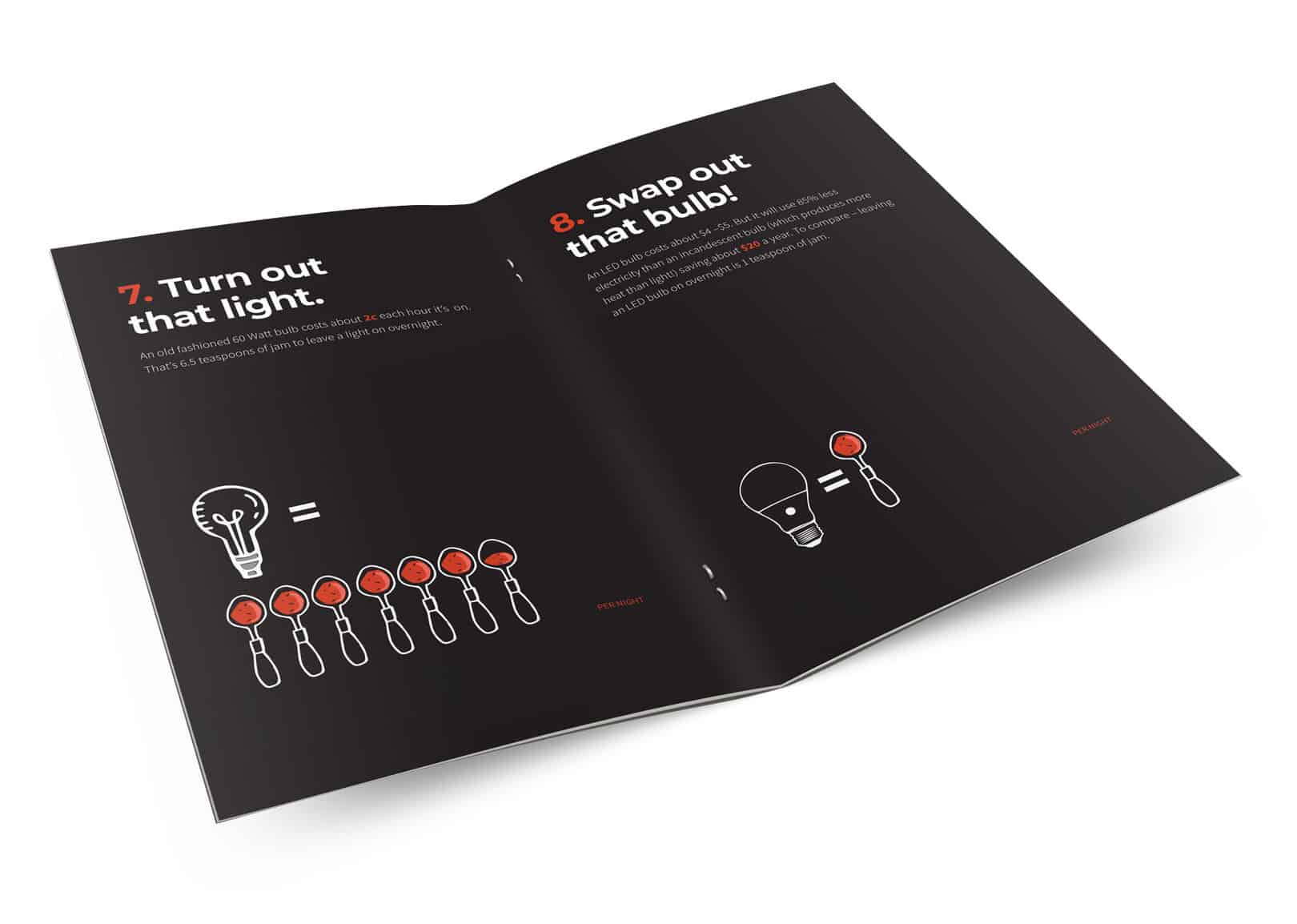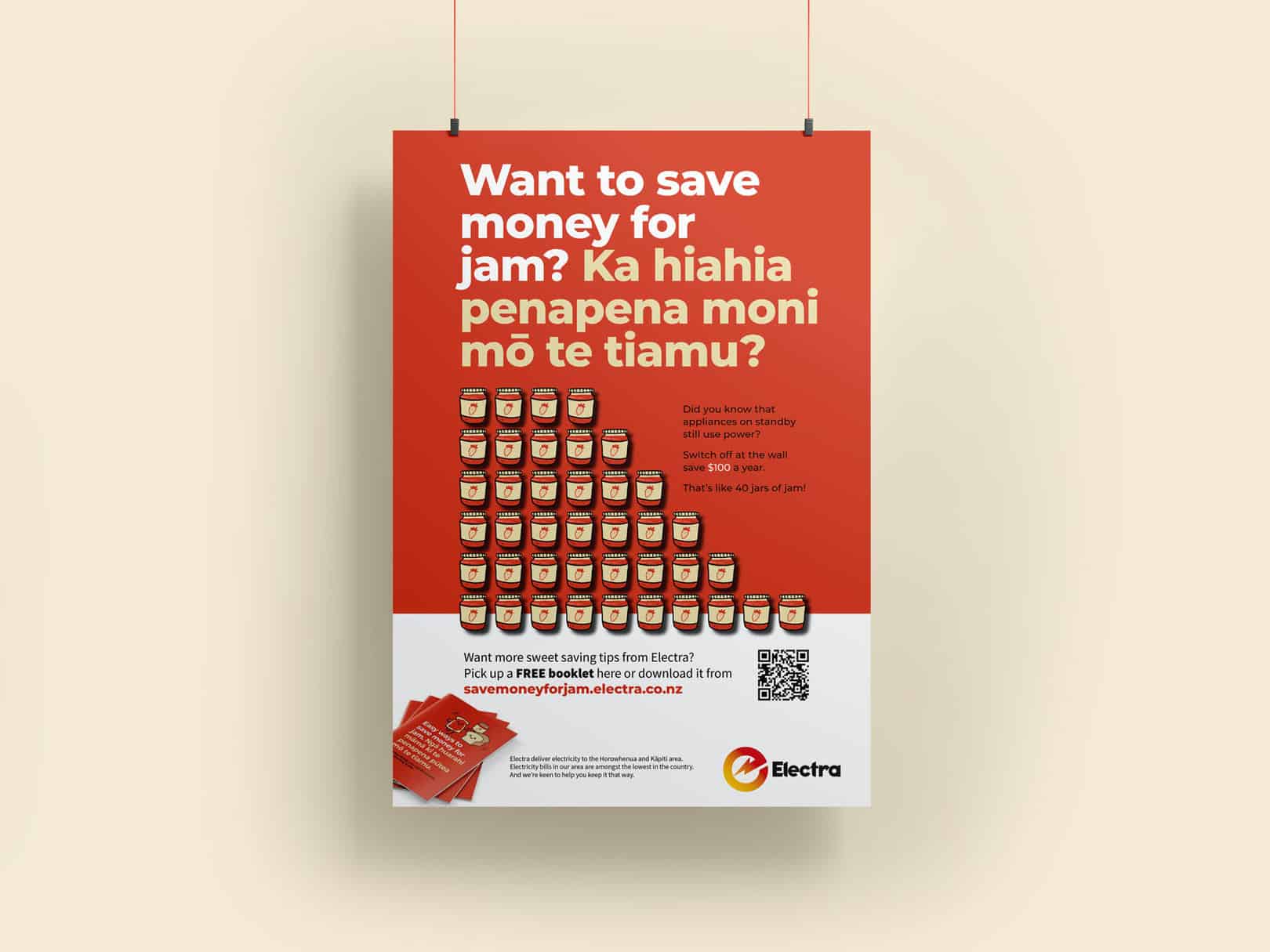 The project
Who wants to deal with their power bills? Nobody! Who wants money for jam? EVERYbody!
The first of three campaigns was devised. Initially we needed to encourage consumers to check in with their power supplier on the off chance they could save some money. Not an easy ask for quite an uncertain outcome. Our concept had to be super simple but with options to extend it into the future. "Money for jam" was created. Who wouldn't want some extra money? The simple statement, and friendly toast and jam illustrations did the job: Some 3 million impressions across digital advertising, with just over 2,000 click throughs.
Campaign 2: More good news
Next for the second follow-up campaign we diversified the headlines into three: 'Even more money for jam!', ' More bread for your jam?' And 'It's easy as pie!'. This not only built on the great outcomes of the first campaign and helped in communicating sales discounts for the following month, but it extended the brand idea.
The final campaign was a bit trickier –  this time we needed to communicate a necessary price increase. Keeping it direct and still friendly, "Not trying to butter you up" was the catch phrase created as it built again upon the pre-existing brand. A booklet on easy power-saving tips was provided for free. The goodwill created with the earlier campaigns made a huge difference. A sense of community spirit was continued with the booklet going like hotcakes.
The Wonderlab long read on: Using a marketing agency for social media
How to stage ongoing social media campaigns and why a using digital marketing agency can be better than doing it yourself.
Social media campaigns can be an effective way to reach your target audience and drive up engagement for your brand or service. But without the right expertise, it's easy to get overwhelmed with the immense task of developing and managing an ongoing campaign. That's where marketing agencies come in. A skilled marketing agency can provide you with the strategic direction and technical know-how needed to stage successful social media campaigns. 
In this guide, we'll share key steps for staging a successful social media campaign and explain why partnering with a marketing agency is important for achieving success: 
Steps for Staging a Social Media Campaign
• Develop a Comprehensive Strategy – Start by mapping out who your target audience is, what goals you want to achieve, and how you will measure success. This will help you create campaigns tailored to your needs and maximize their effectiveness. 
• Choose Your Social Networks – Identify which social networks (e.g. Instagram, Facebook, Twitter) are most relevant for engaging with your target audience and creating the highest ROI.
• Create Quality Content – Ensure you are regularly producing quality content that captivates viewers, presents coherent messaging, and encourages engagement. 
• Monitor Analytics and Make Adjustments – Pay attention to the insights gathered through analytics tools and adjust your strategy accordingly. This includes analyzing things like post performance, follower growth, engagement rate etc.
• Work with Influencers – Leverage influencer marketing to amplify your content and gain access to new audiences.
• Engage With Followers – Interact with followers on a regular basis to show that you value them and encourage further engagement.
Why Partnering with a Marketing Agency Is Important For Success
• Expert Advice – Working with a team of professionals who have years of experience and proven track records of success ensures you get the best advice possible when it comes to your social media strategy. 
• Technical Knowledge – A marketing agency can help you select and use the most effective tools and technologies for tracking engagement across platforms, measuring ROI, optimizing ads, and more. 
• Time Saving – Instead of having to manage multiple accounts all yourself, a marketing agency can take care of everything while you focus on other projects. 
Creating an engaging social media presence takes skill, expertise, and dedication. To ensure your campaigns have the best chance of success, it's important to partner with a knowledgeable digital marketing agency that has access to the latest industry trends and cutting-edge technology. By following the steps outlined above and working with professionals, you can build an engaged community around your brand and increase your return on investment in the long run.