Brief
Electra delivers electricity to the Kāpiti and Horowhenua region. They are a consumer-owned company which means all their profits go back into the community. After a reduction in lines charges, they had a surplus of $3m to refund. Wonderlab were asked to help communicate this. But then how do you tackle advertising a subsequent price increase? Three campaigns and three strategies ensued. A series of fun illustrations and strap lines helped to simplify the process. Digital, radio, and social media adverts hit the mark with thousands of interactions.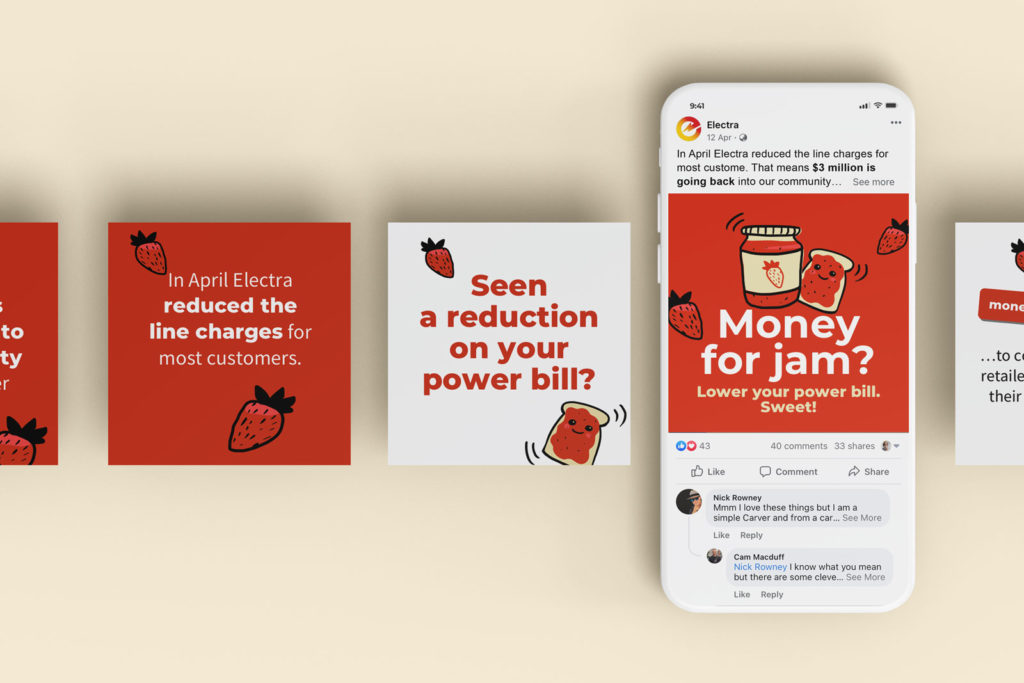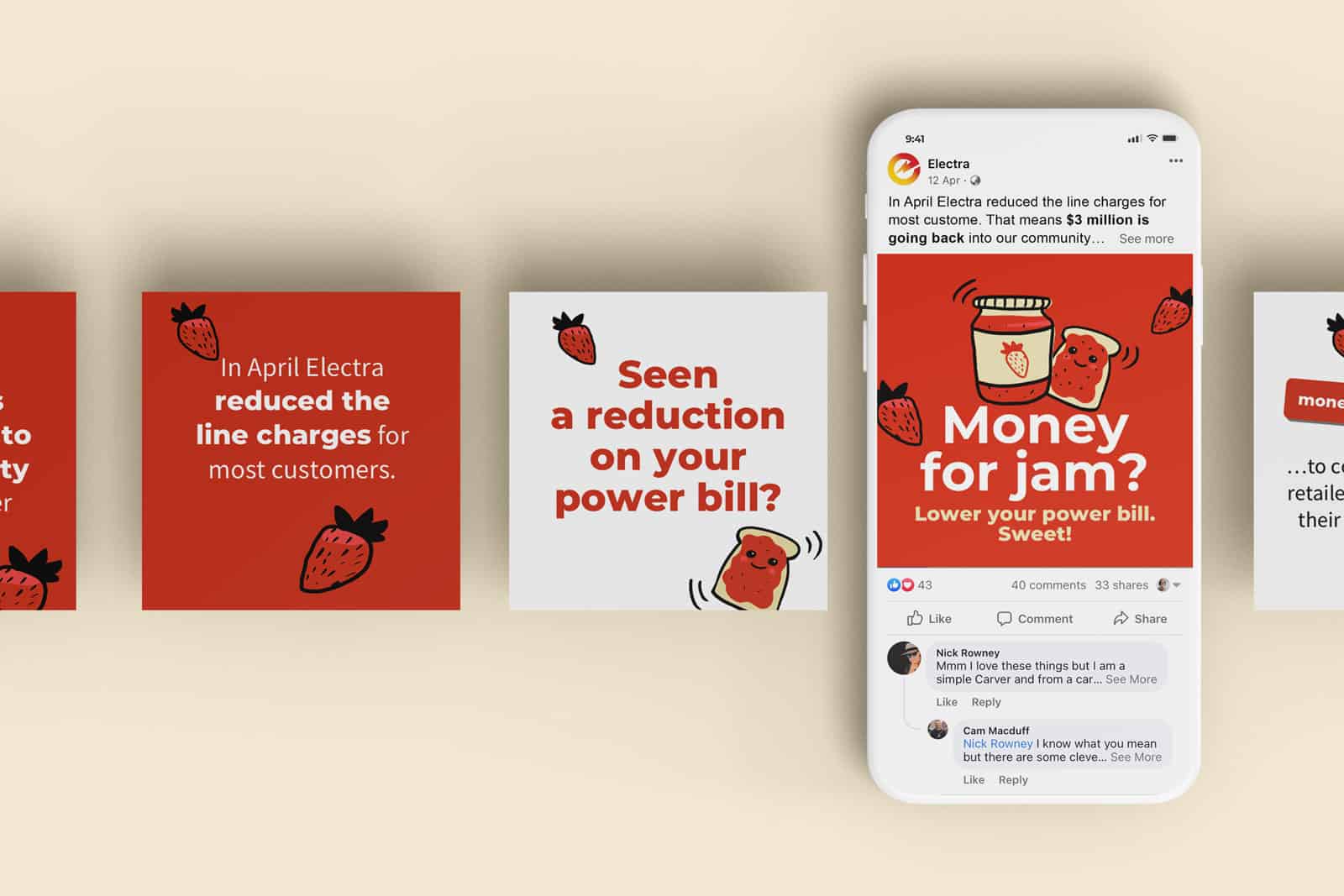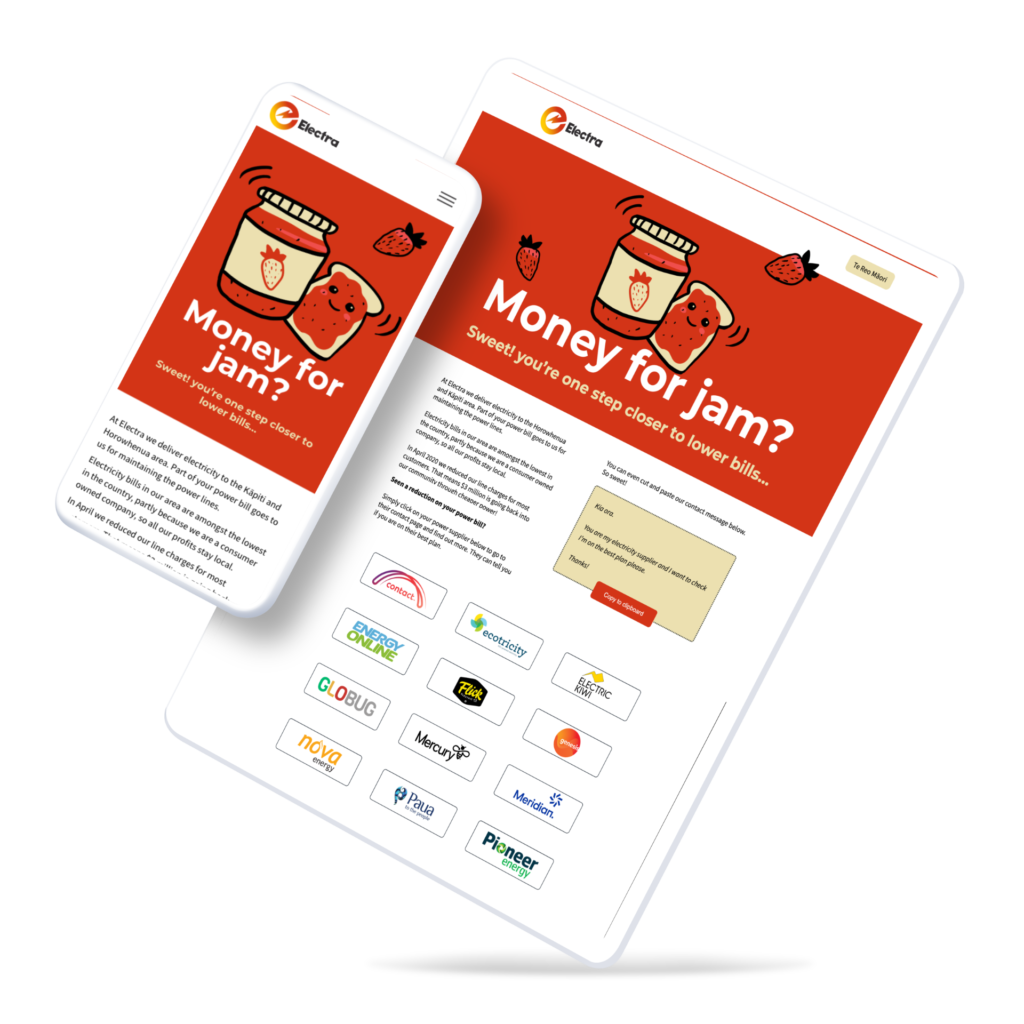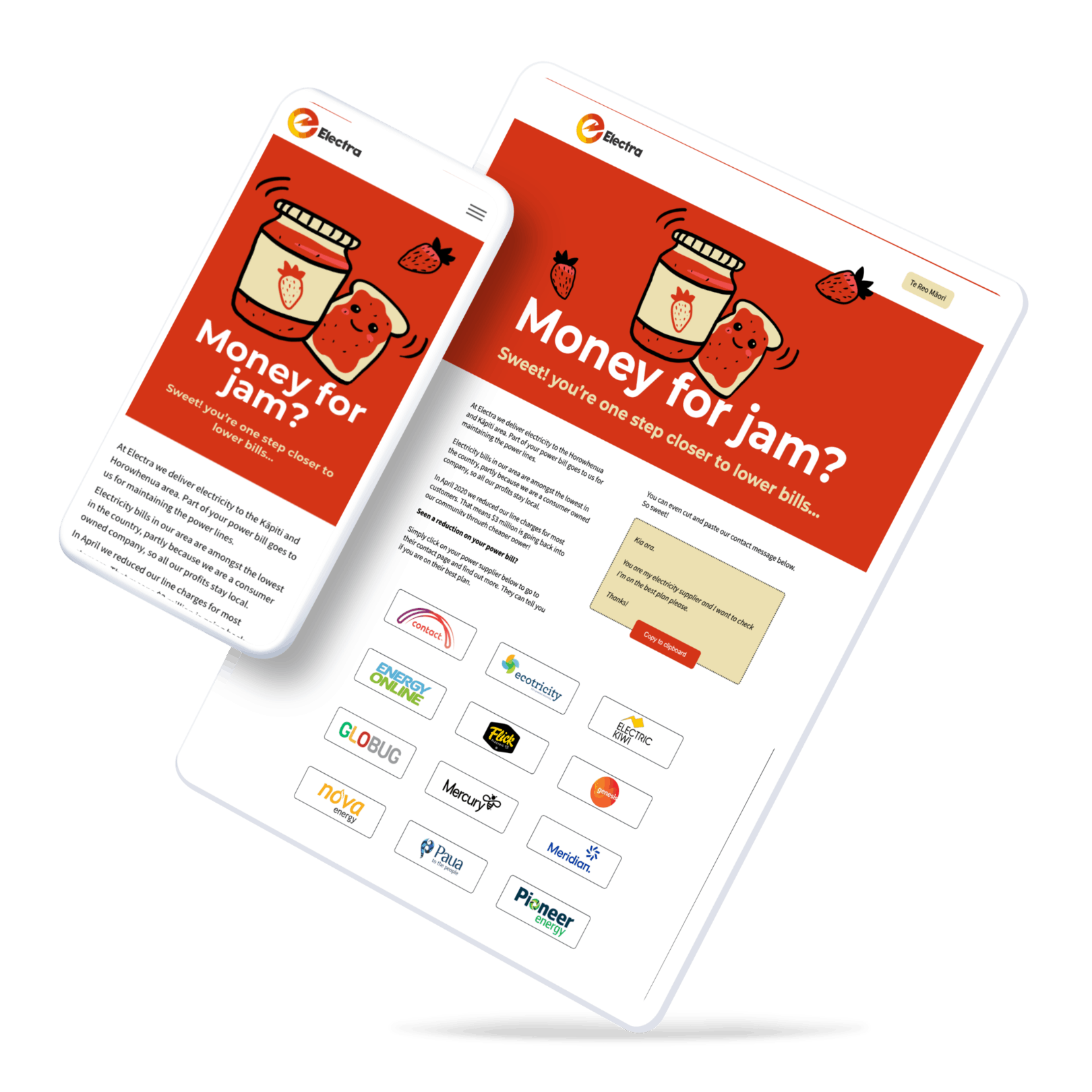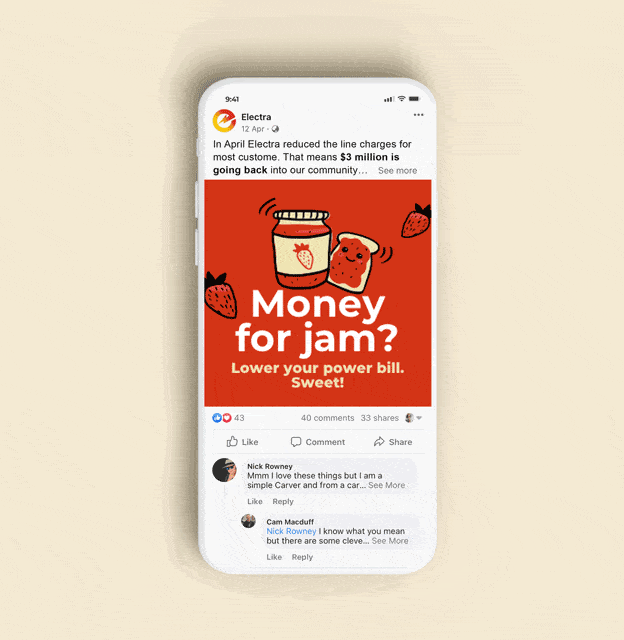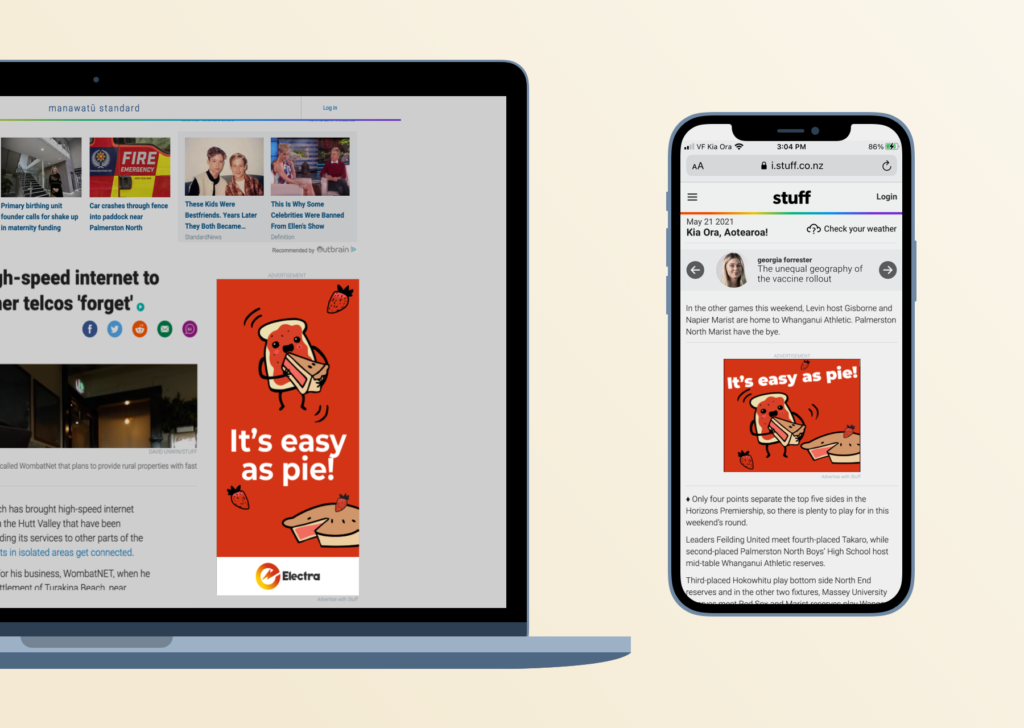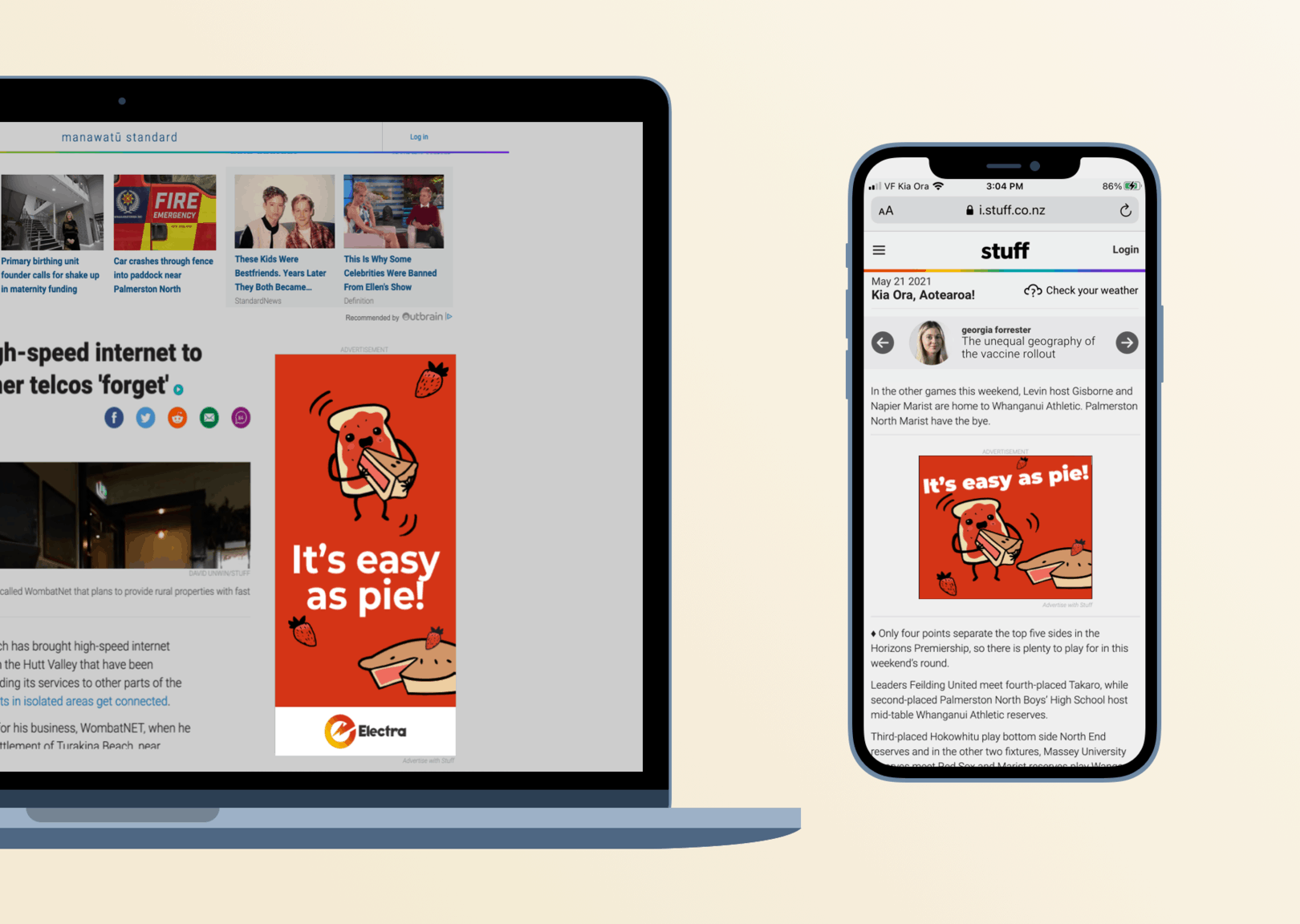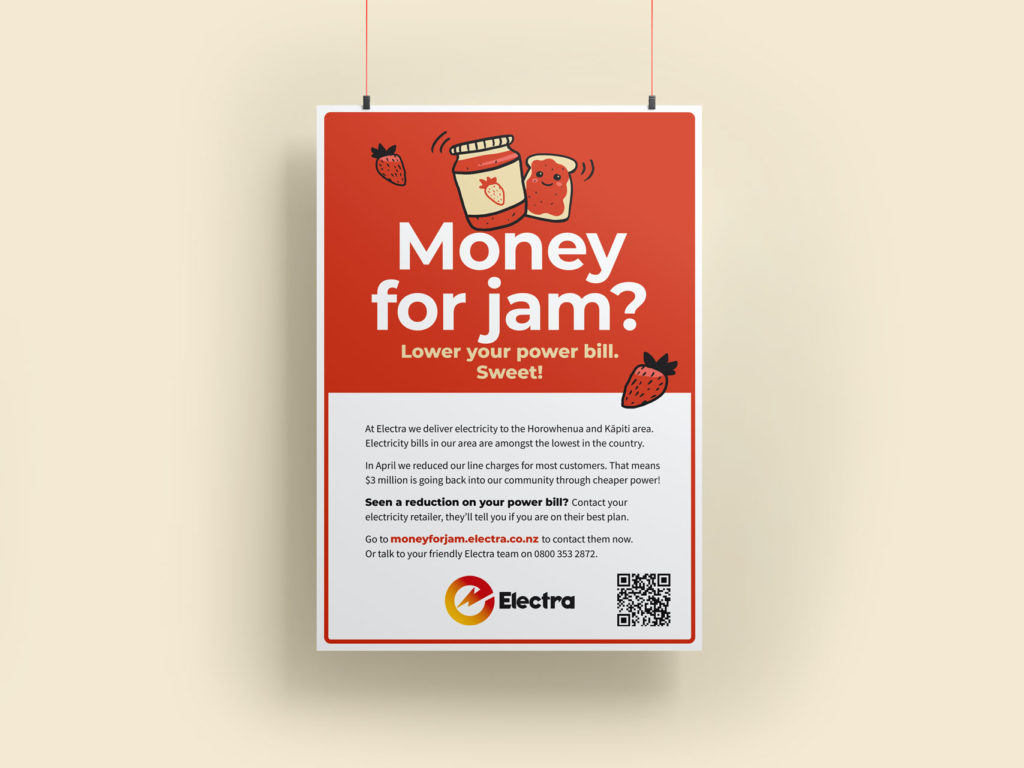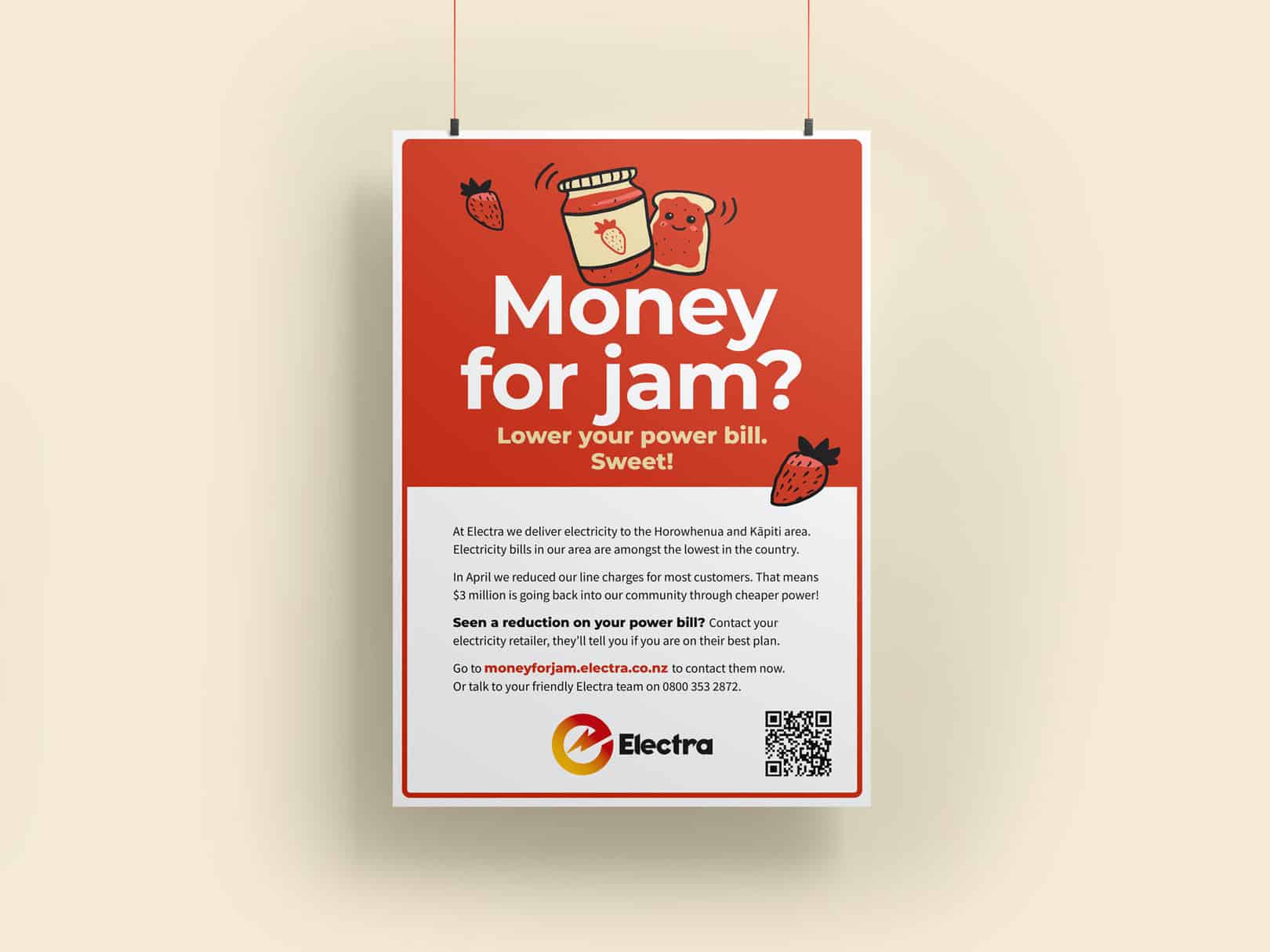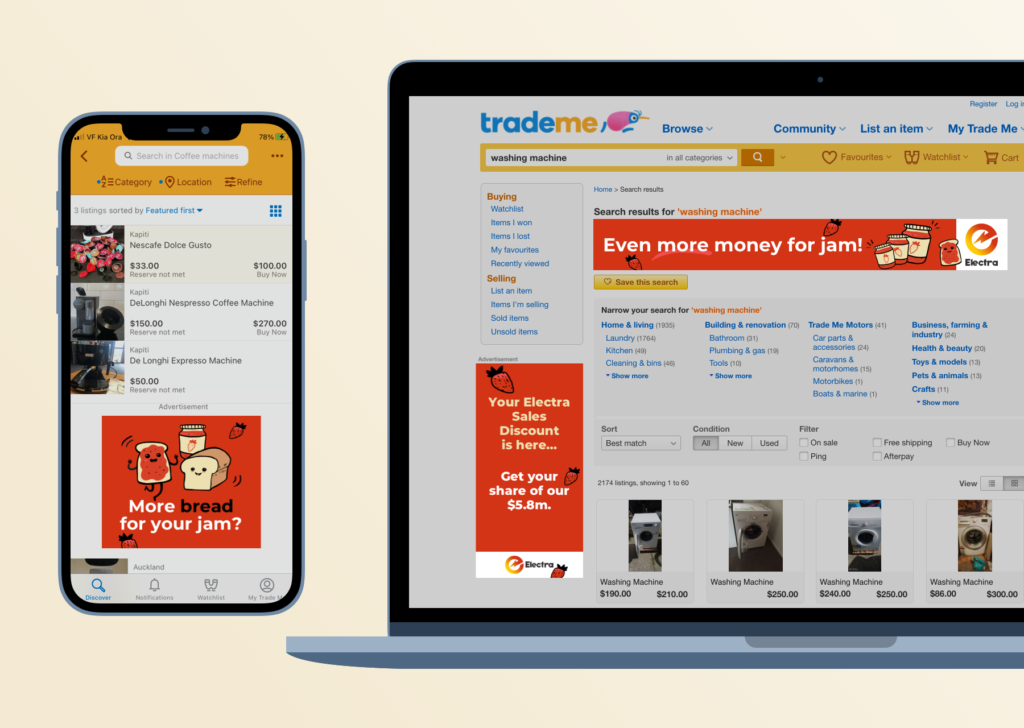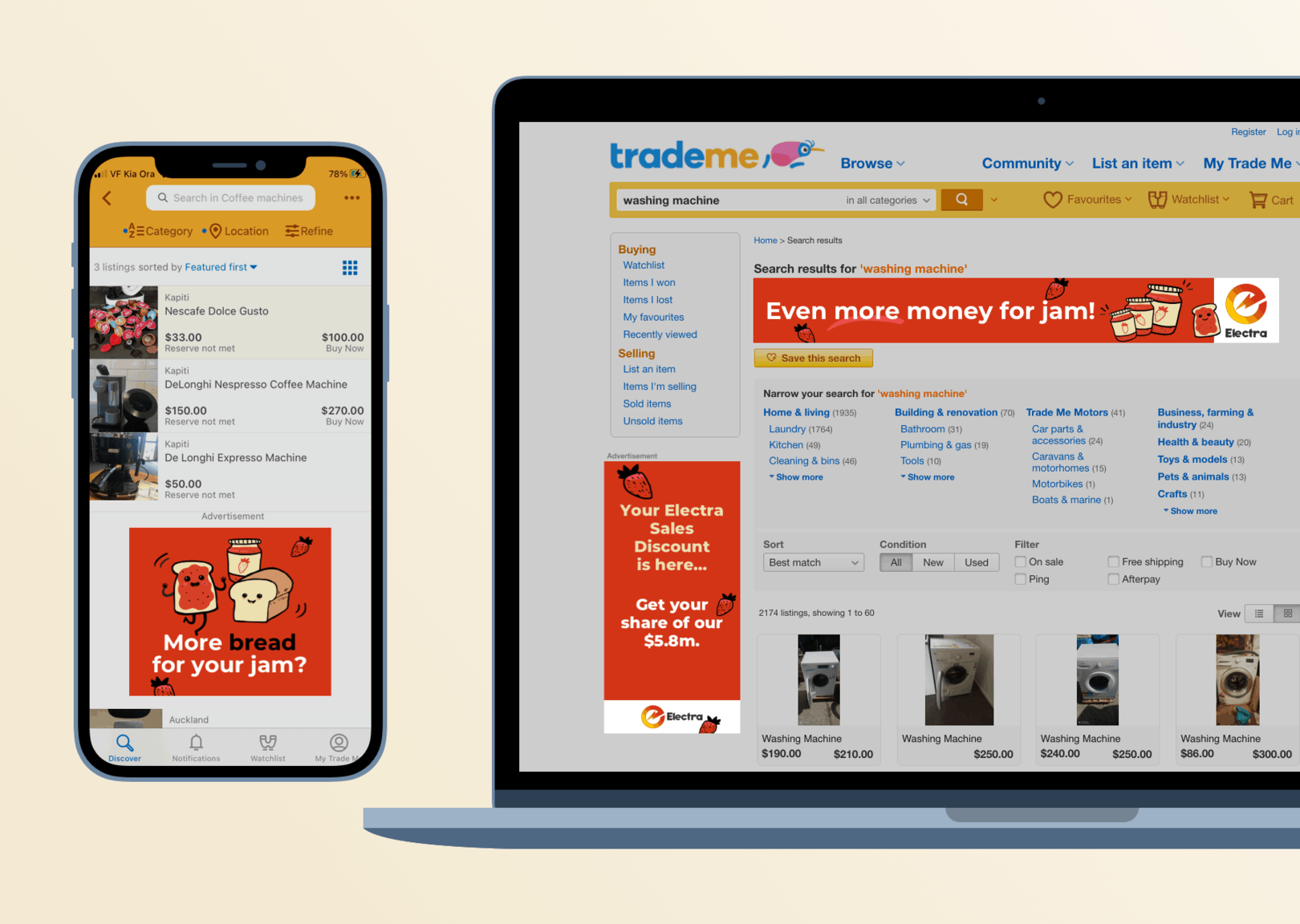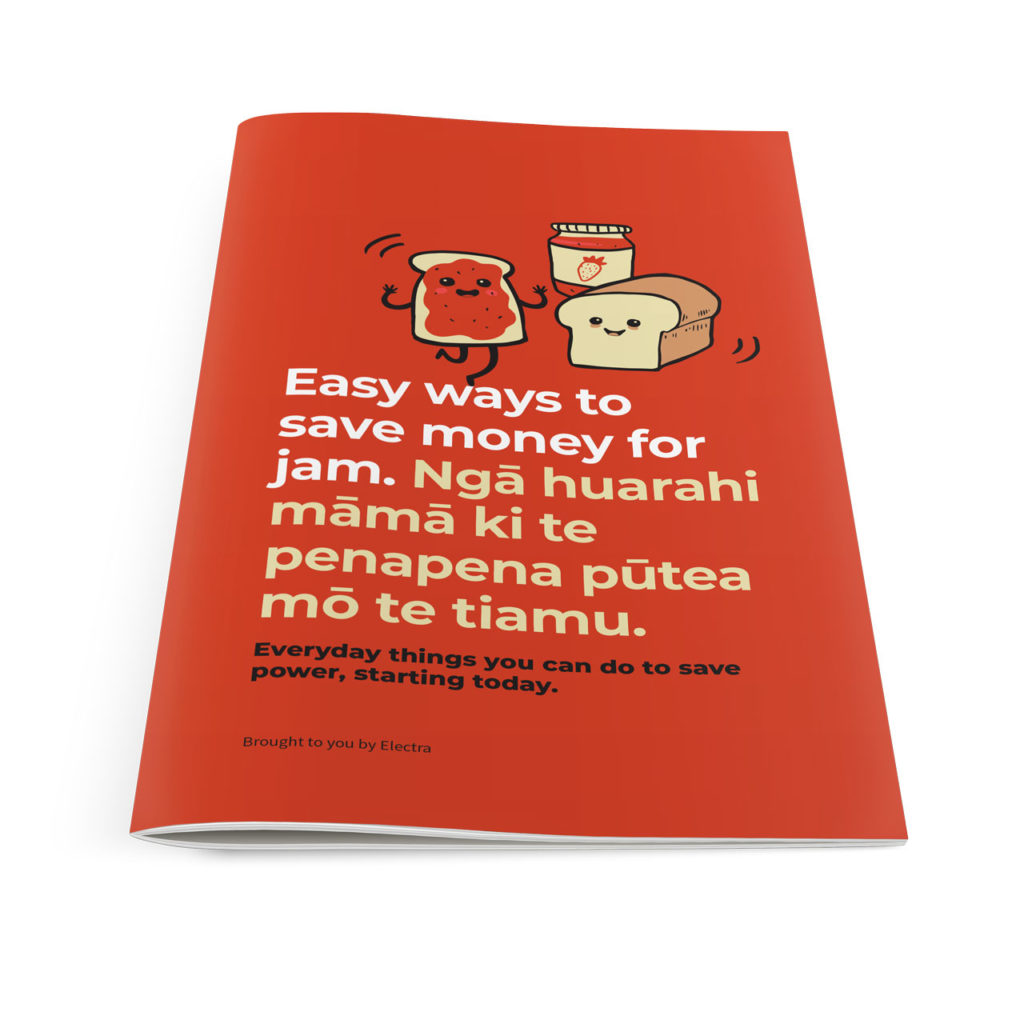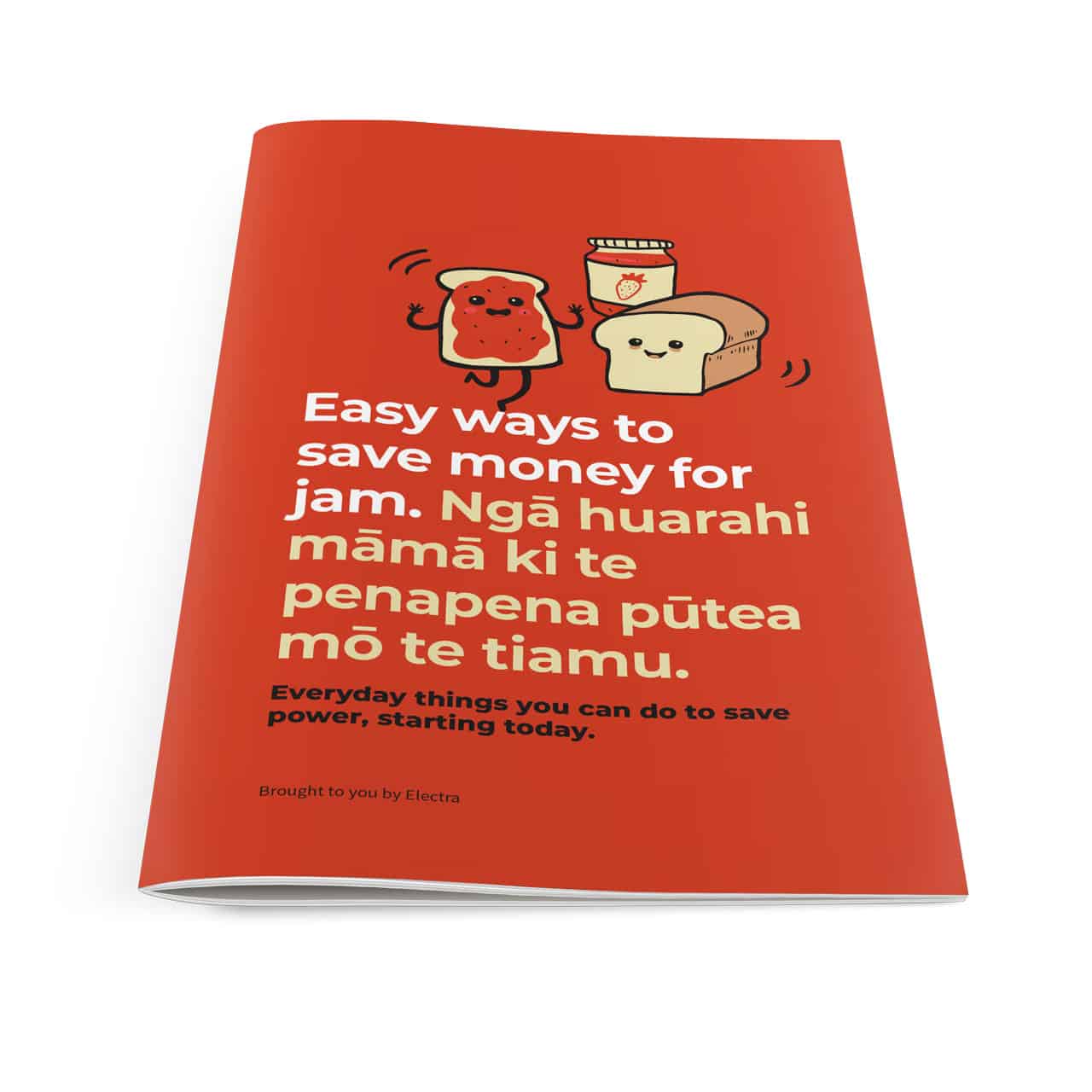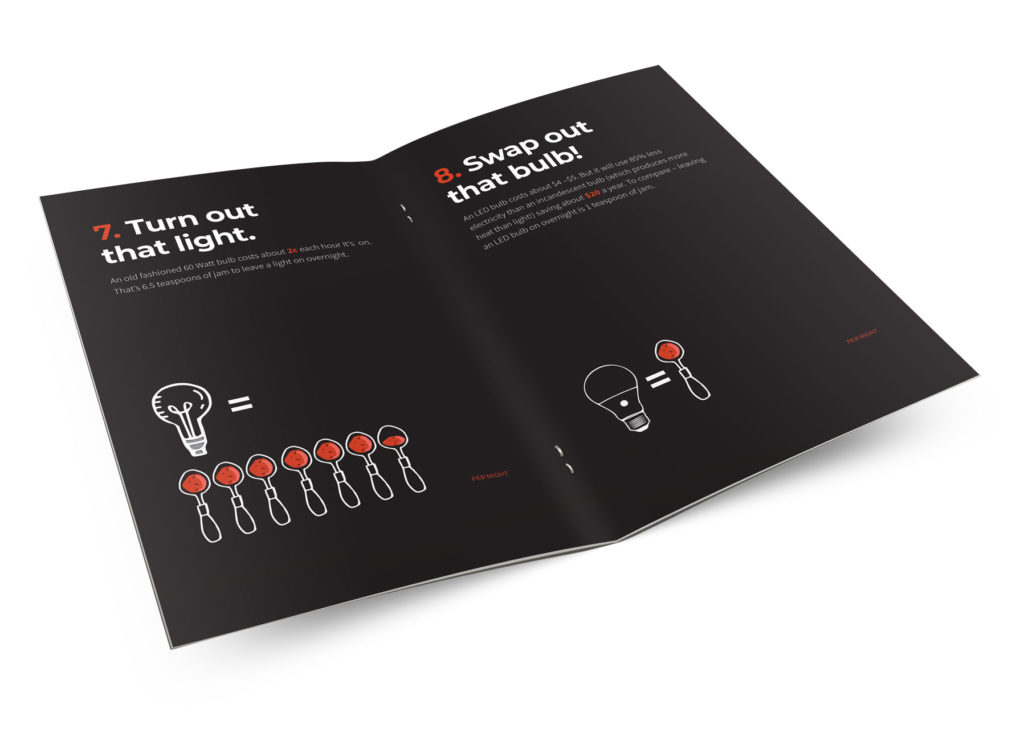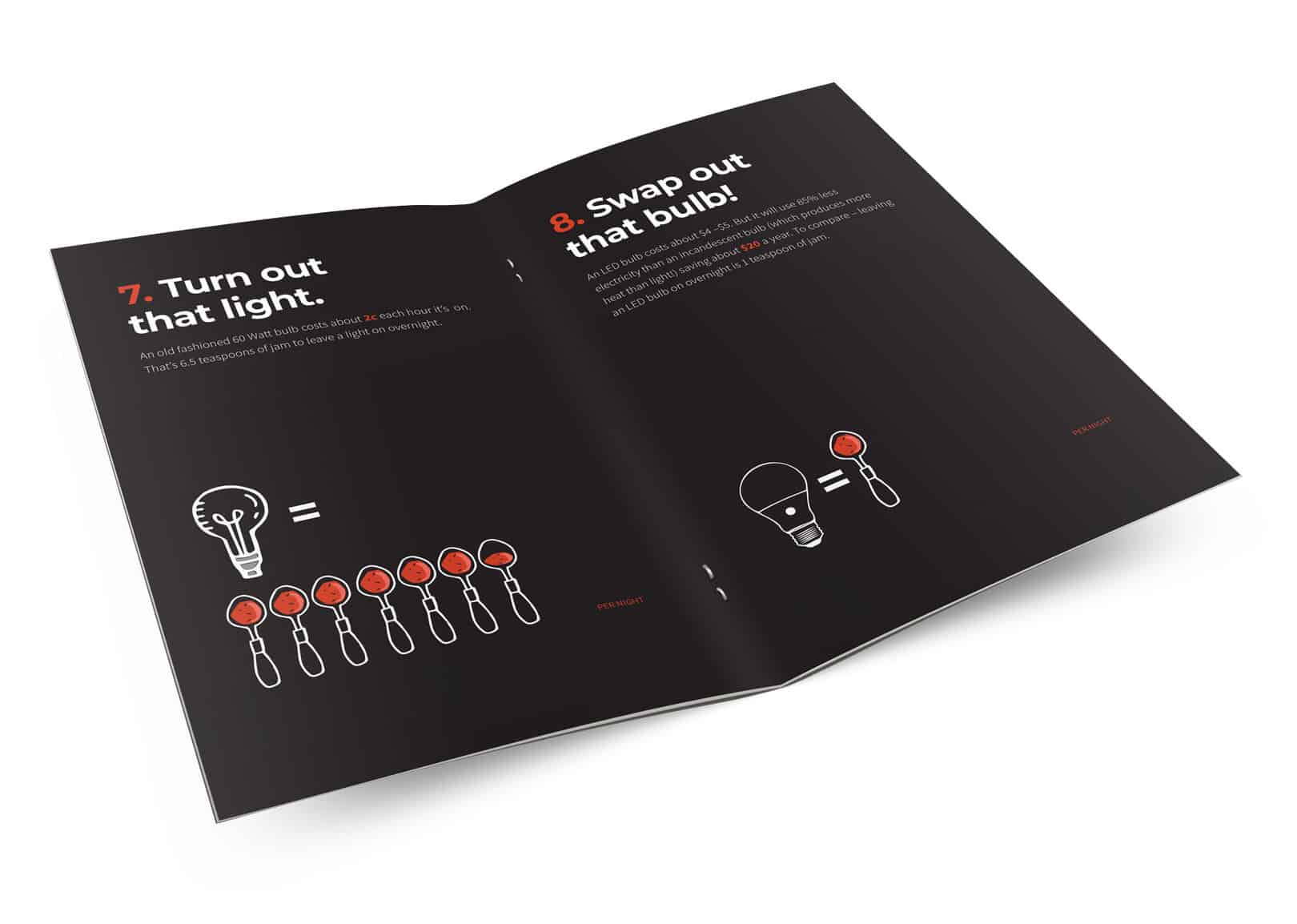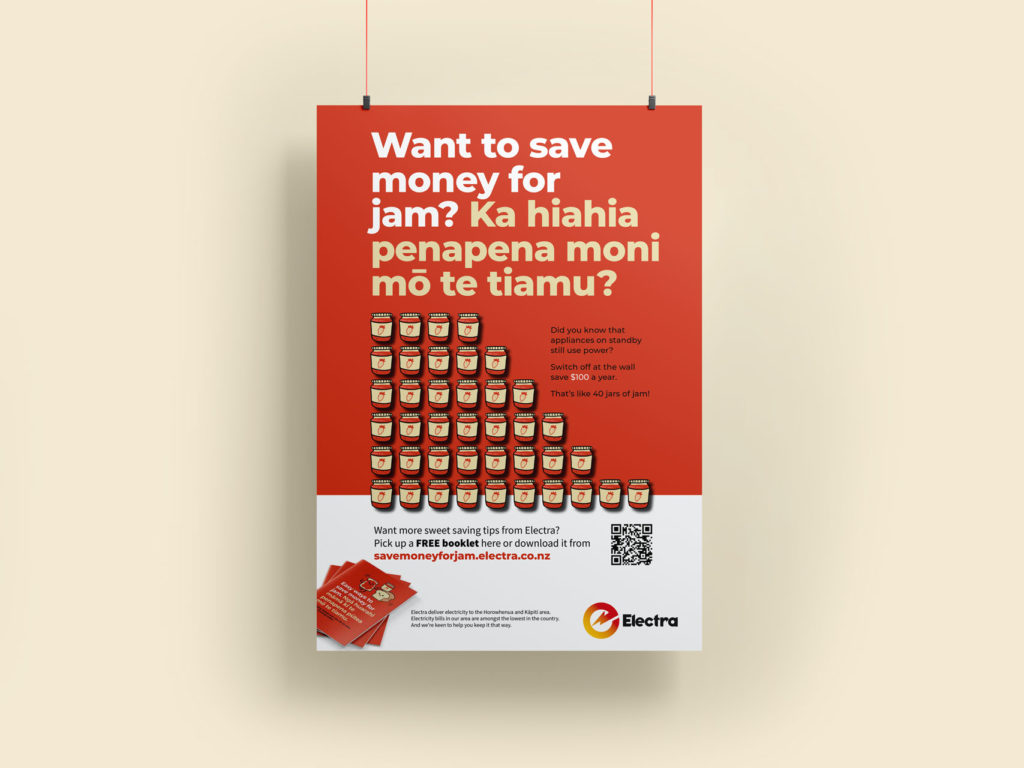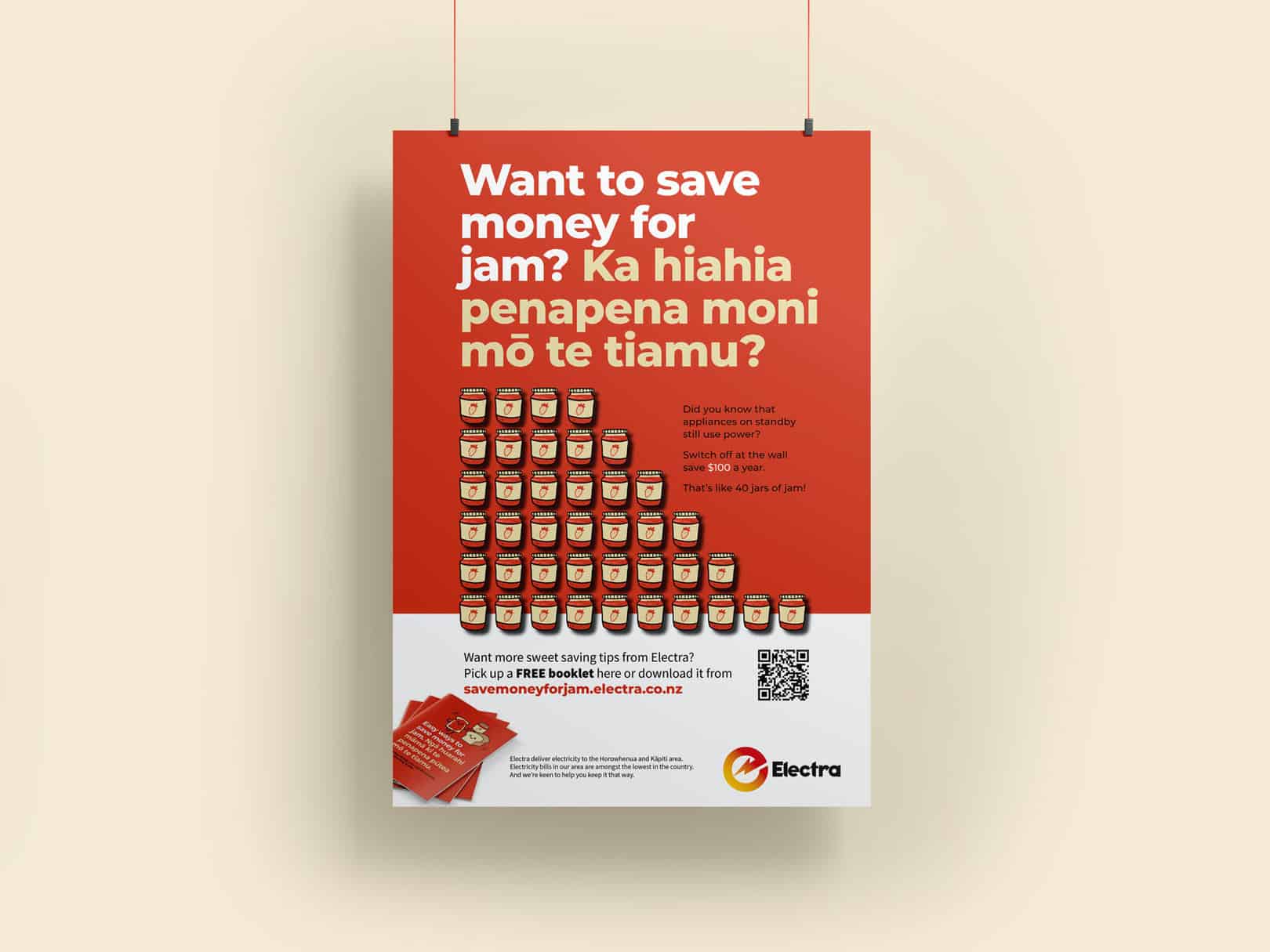 The project
Who wants to deal with their power bills? Nobody! Who wants money for jam? EVERYbody!
The first of three campaigns was devised. Initially we needed to encourage consumers to check in with their power supplier on the off chance they could save some money. Not an easy ask for quite an uncertain outcome. Our concept had to be super simple but with options to extend it into the future. "Money for jam" was created. Who wouldn't want some extra money? The simple statement, and friendly toast and jam illustrations did the job: Some 3 million impressions across digital advertising, with just over 2,000 click throughs.
Campaign 2: More good news
Next for the second follow-up campaign we diversified the headlines into three: 'Even more money for jam!', ' More bread for your jam?' And 'It's easy as pie!'. This not only built on the great outcomes of the first campaign and helped in communicating sales discounts for the following month, but it extended the brand idea.
The final campaign was a bit trickier –  this time we needed to communicate a necessary price increase. Keeping it direct and still friendly, "Not trying to butter you up" was the catch phrase created as it built again upon the pre-existing brand. A booklet on easy power-saving tips was provided for free. The goodwill created with the earlier campaigns made a huge difference. A sense of community spirit was continued with the booklet going like hotcakes.