Client
Kāpiti Coast District Council
Work
Brief
When Kāpiti Coast District Council needed an effective digital media campaign to gain urgent community data, they knew Wonderlab could deliver. They needed 1000 people to complete 1000 long-form surveys to petition central government for regional assistance. A big ask for a short campaign. Wonderlab knew the key to cut through was the right words and images.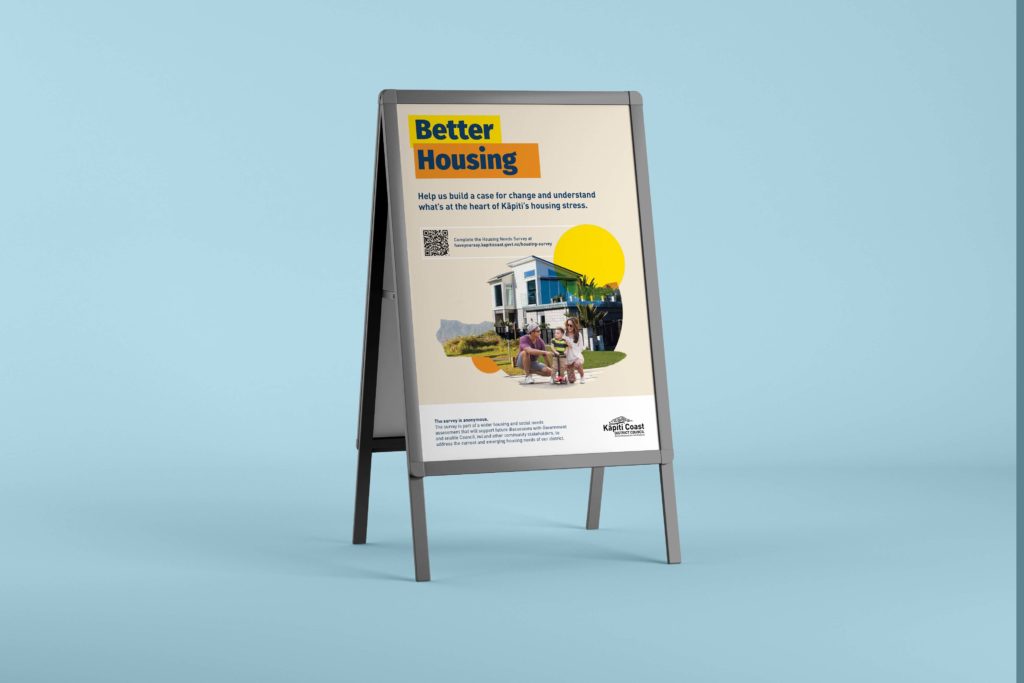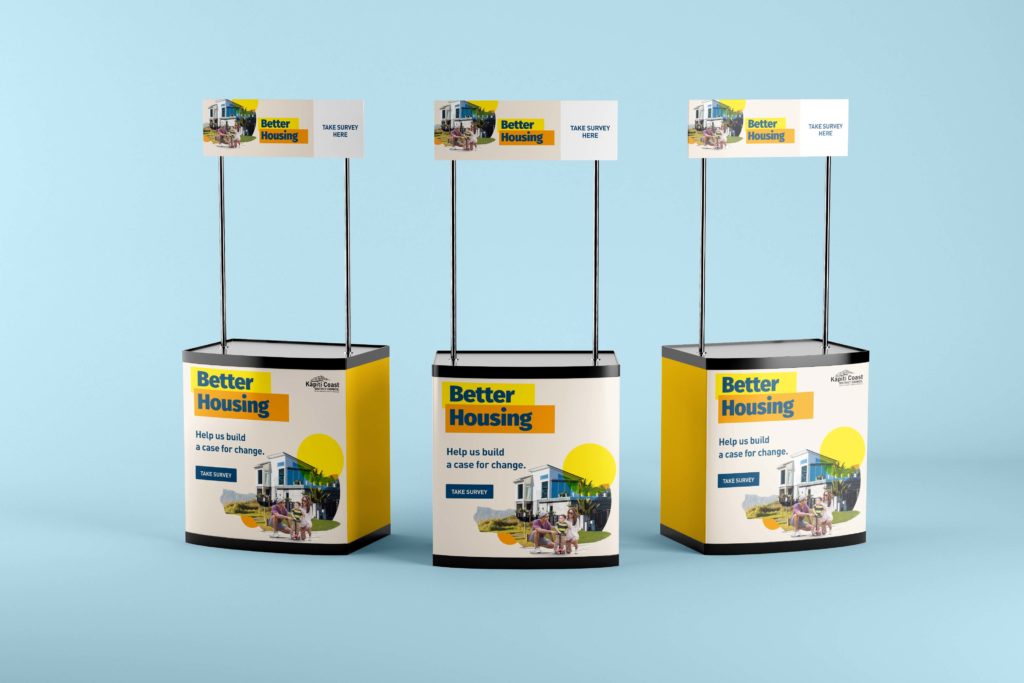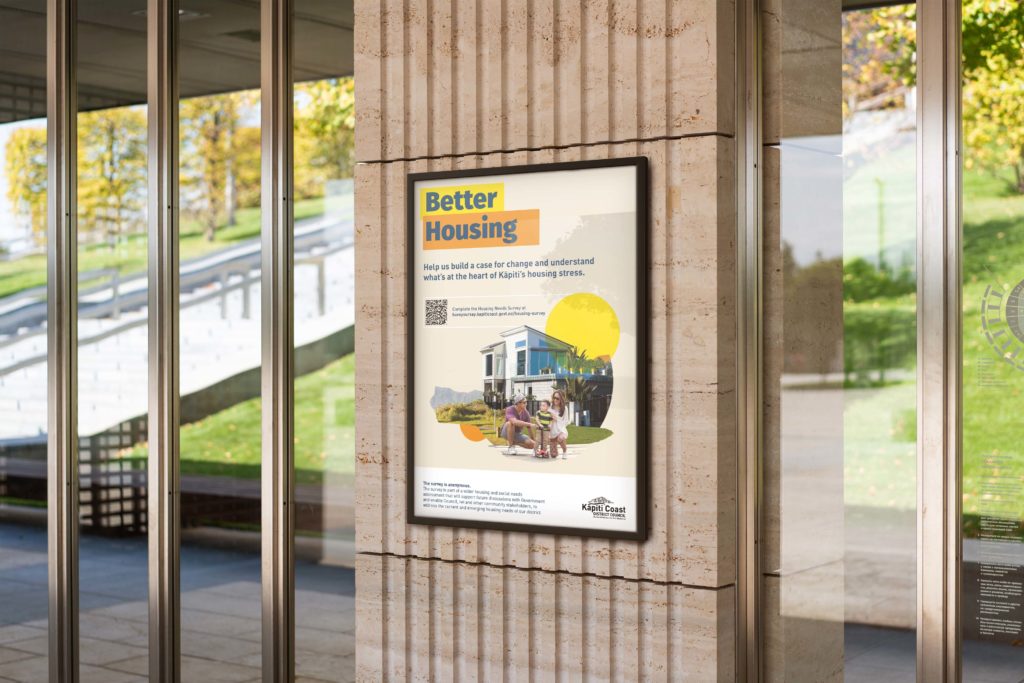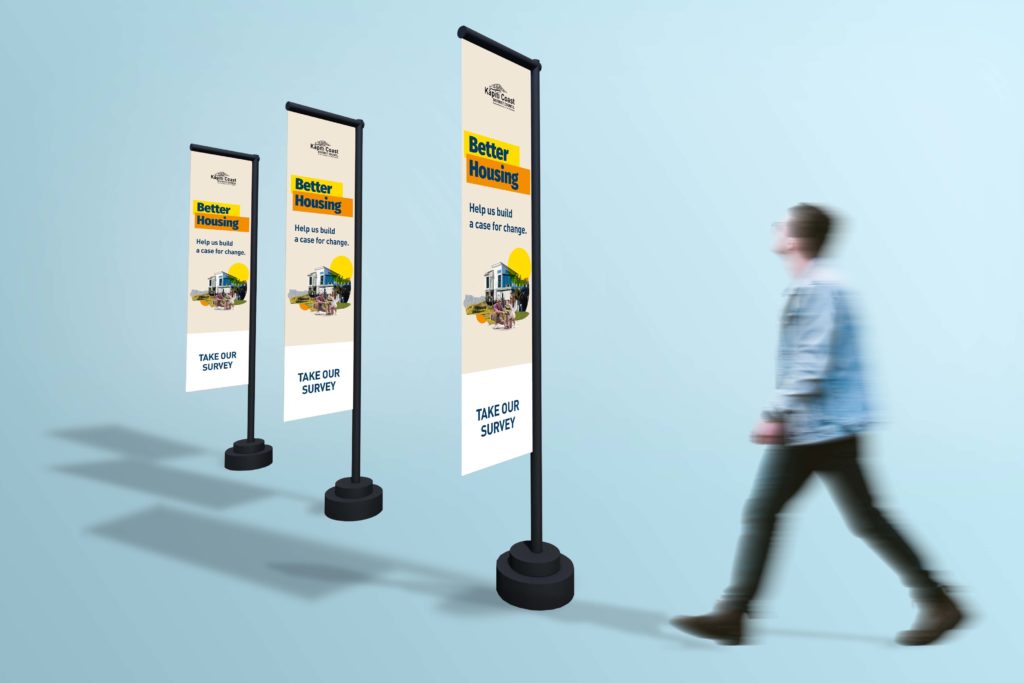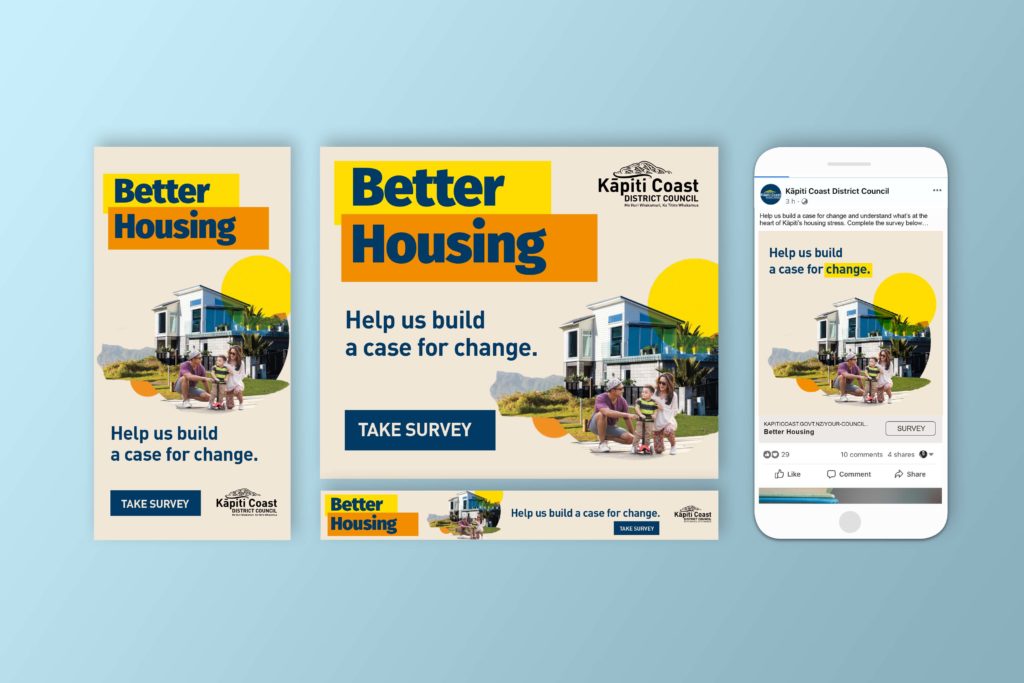 The objectives
Cut through the digital noise, engage and gain trust so people will give their time for free.
Inspire 1000 people to complete a survey about housing. It's an emotive subject. We wanted to capture a sense of empowerment to spur a good response rate, but we had to remain politically neutral.
Each word matters. Digital campaigns can't waste words, there isn't the time or space. Wonderlab chose every word used precisely to drive responses.
A short but intense strategic media campaign run across major digital outlets. A supporting asset toolkit for digital and real world applications.
Outcome
Budgets were kept and targets were met. Thanks to simple messaging, clear imagery and strategic media buying.
We connected with over 300 more residents than we targeted. Great proof strategic digital media placement works.
Impressions made: 332,732
Even a small budget can have a big impression when a campaign uses digital media  strategically.
Overspends are a no-no with public money.