Brief
Whatever the brief, whether it's a digital marketing strategy, communicating the annual accounts, or designing the in-house cafe brand, or advocating social change with desexing pet programs, Wonderlab loves working for Wellington's SPCA. This time we were asked to run an urgent public awareness advertising campaign.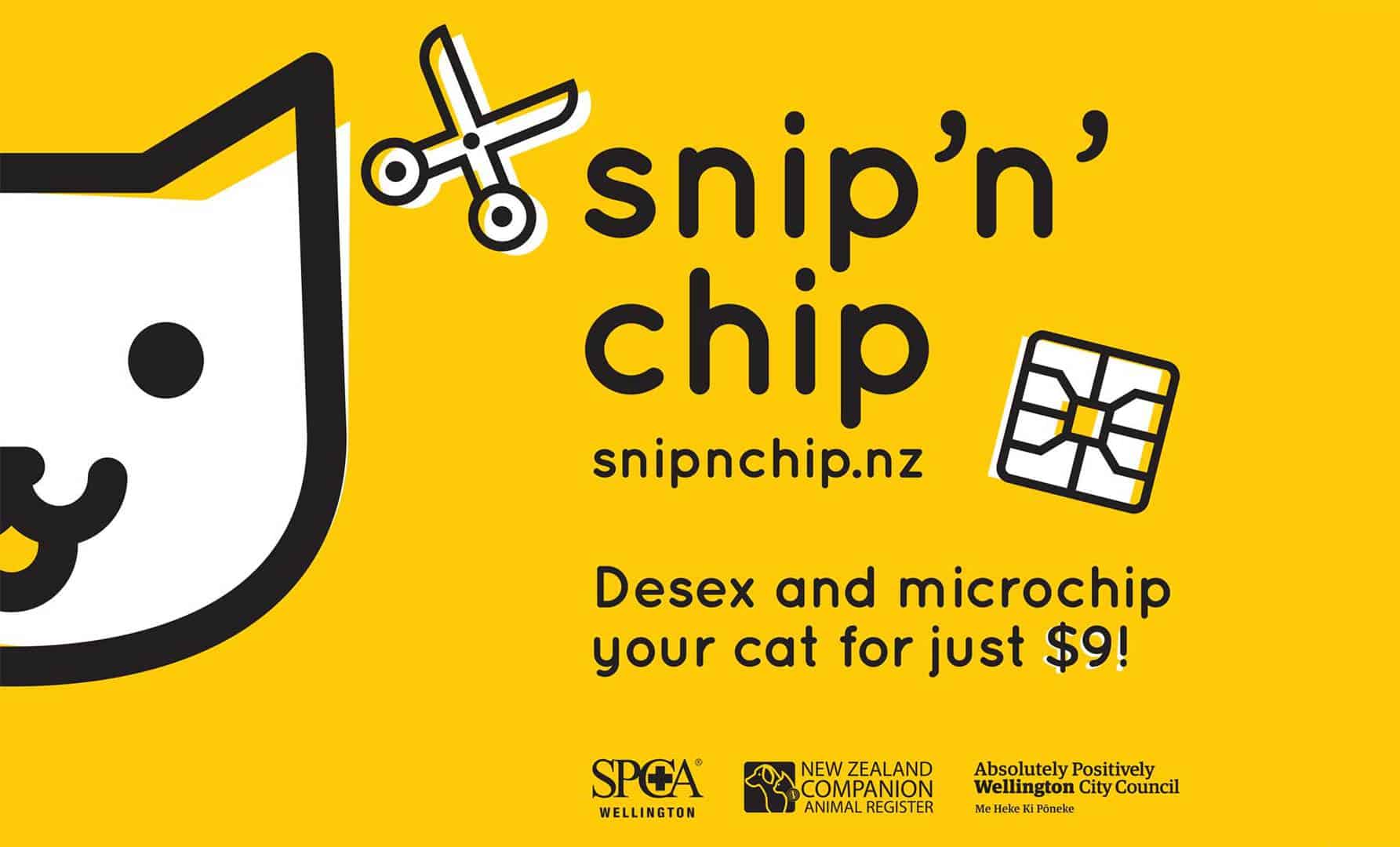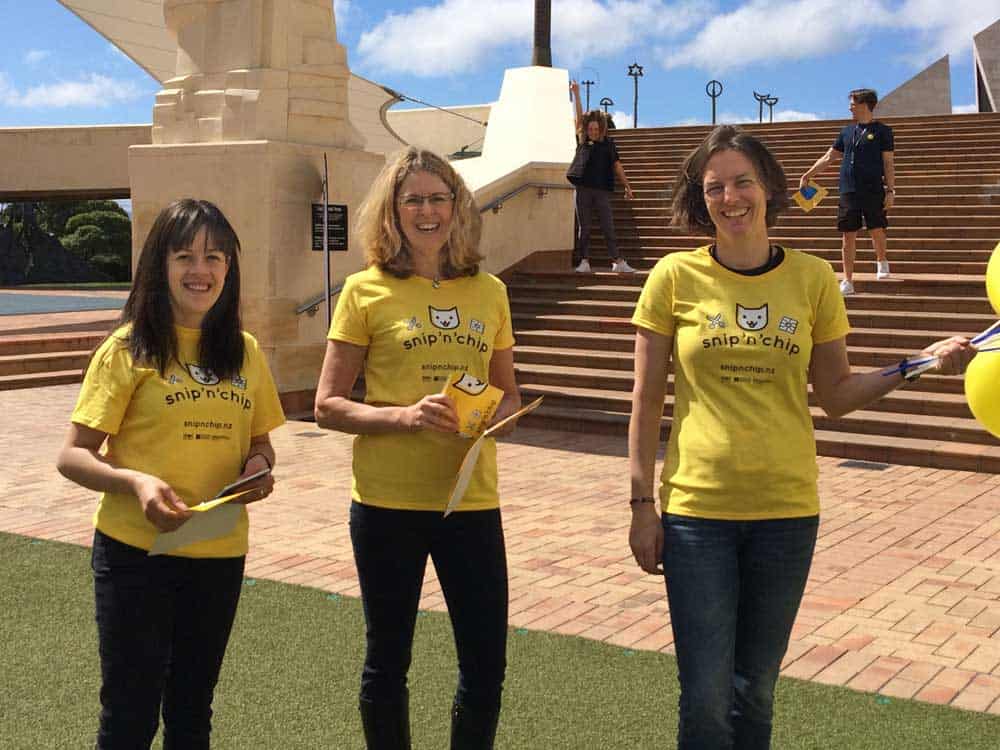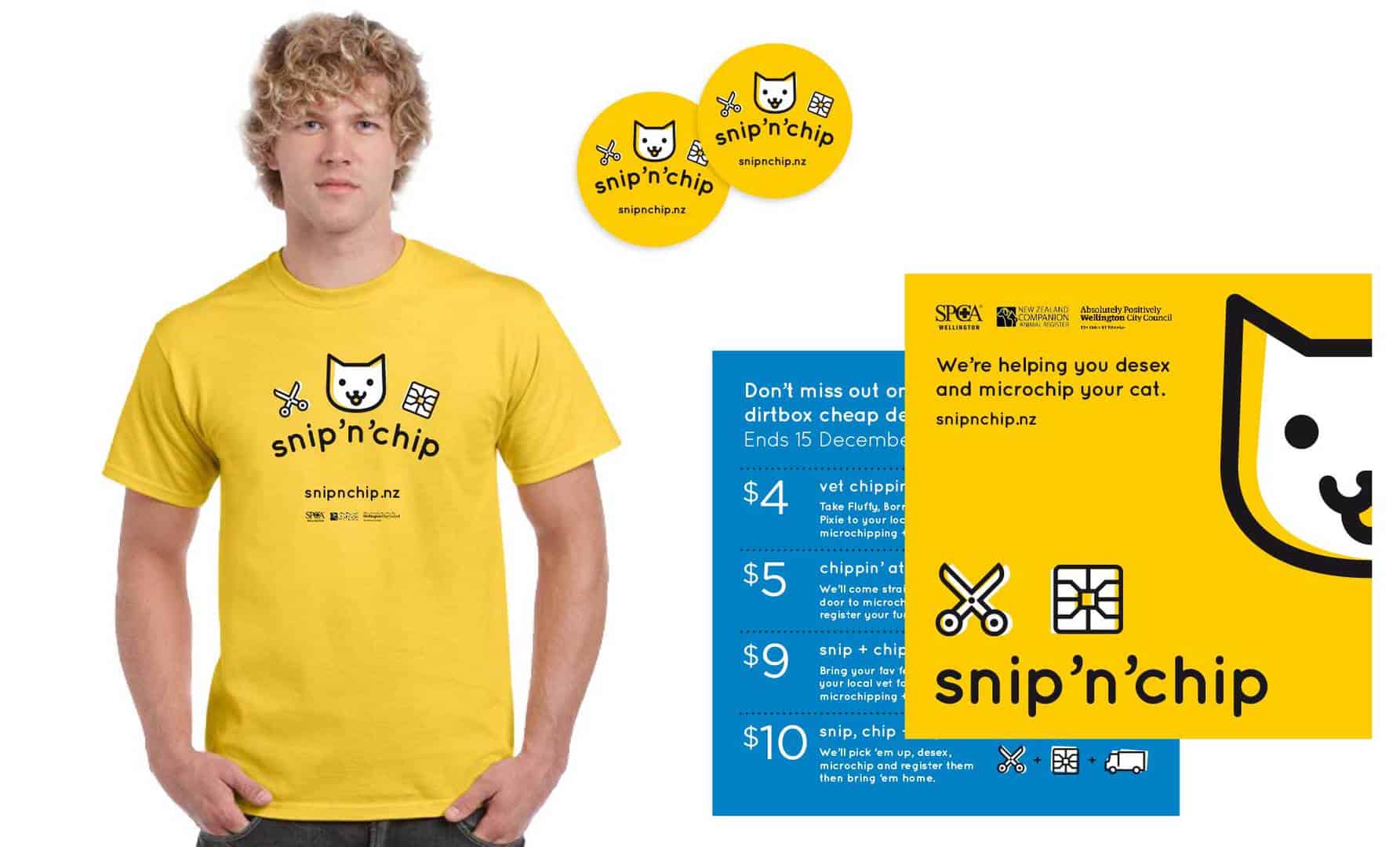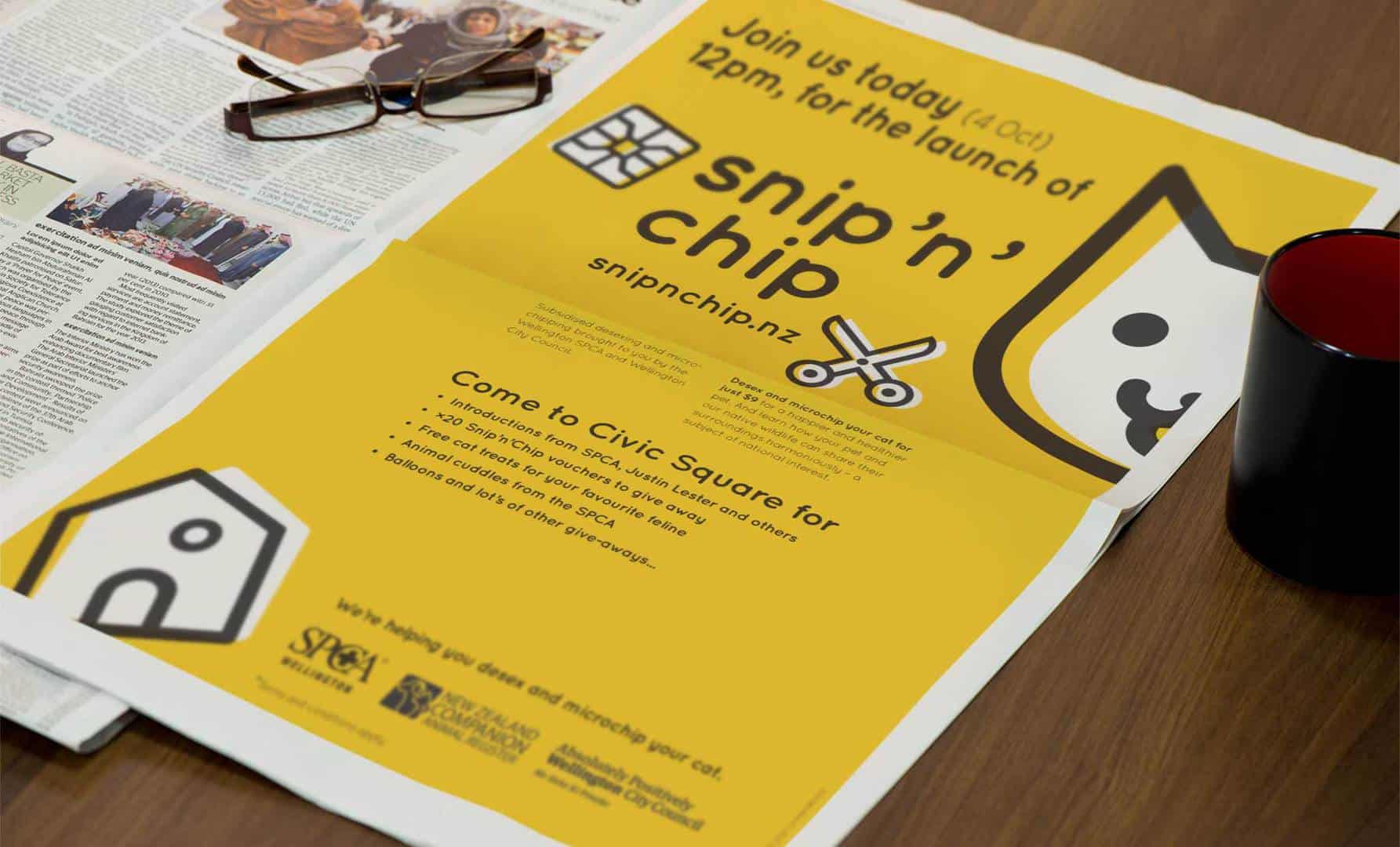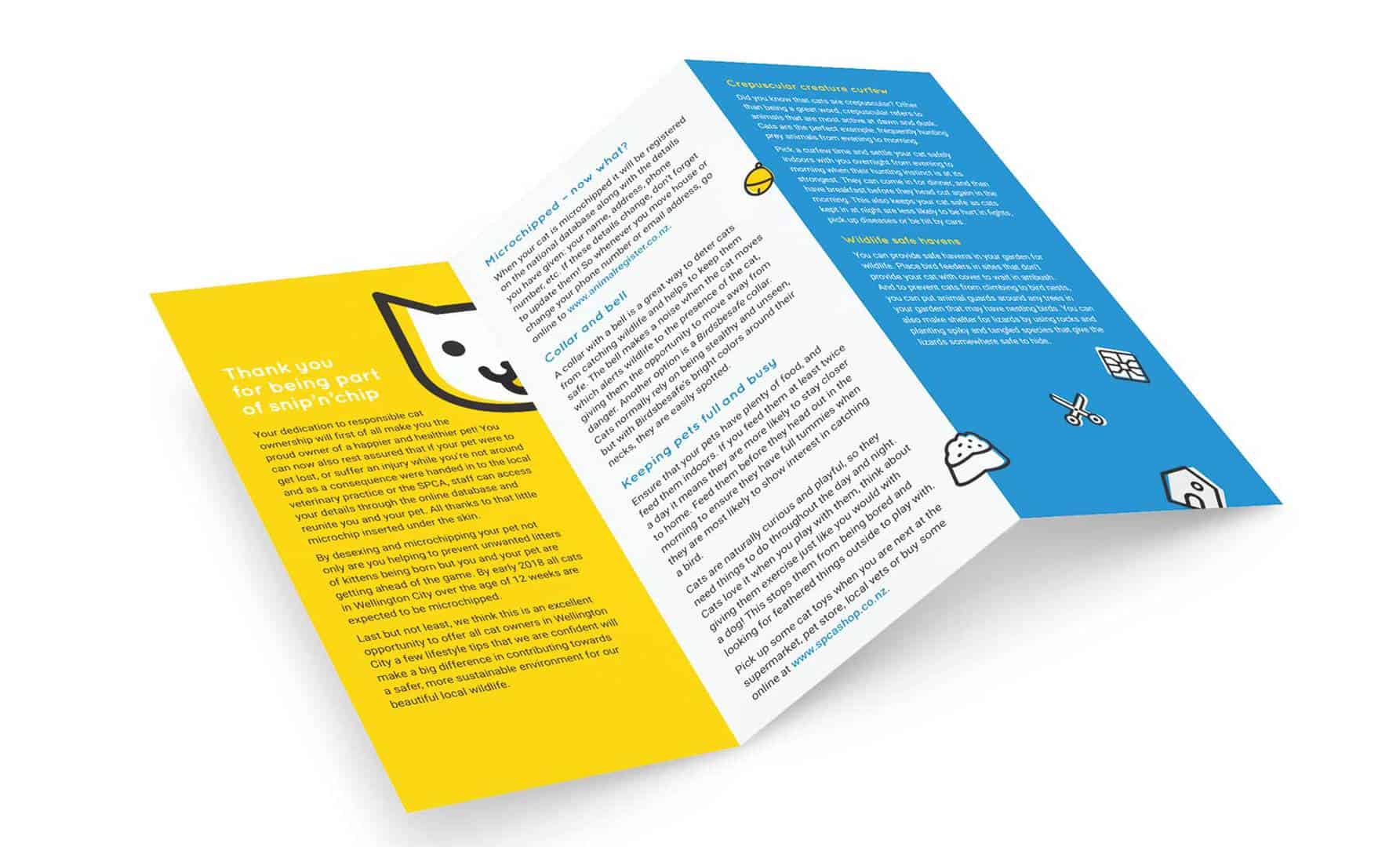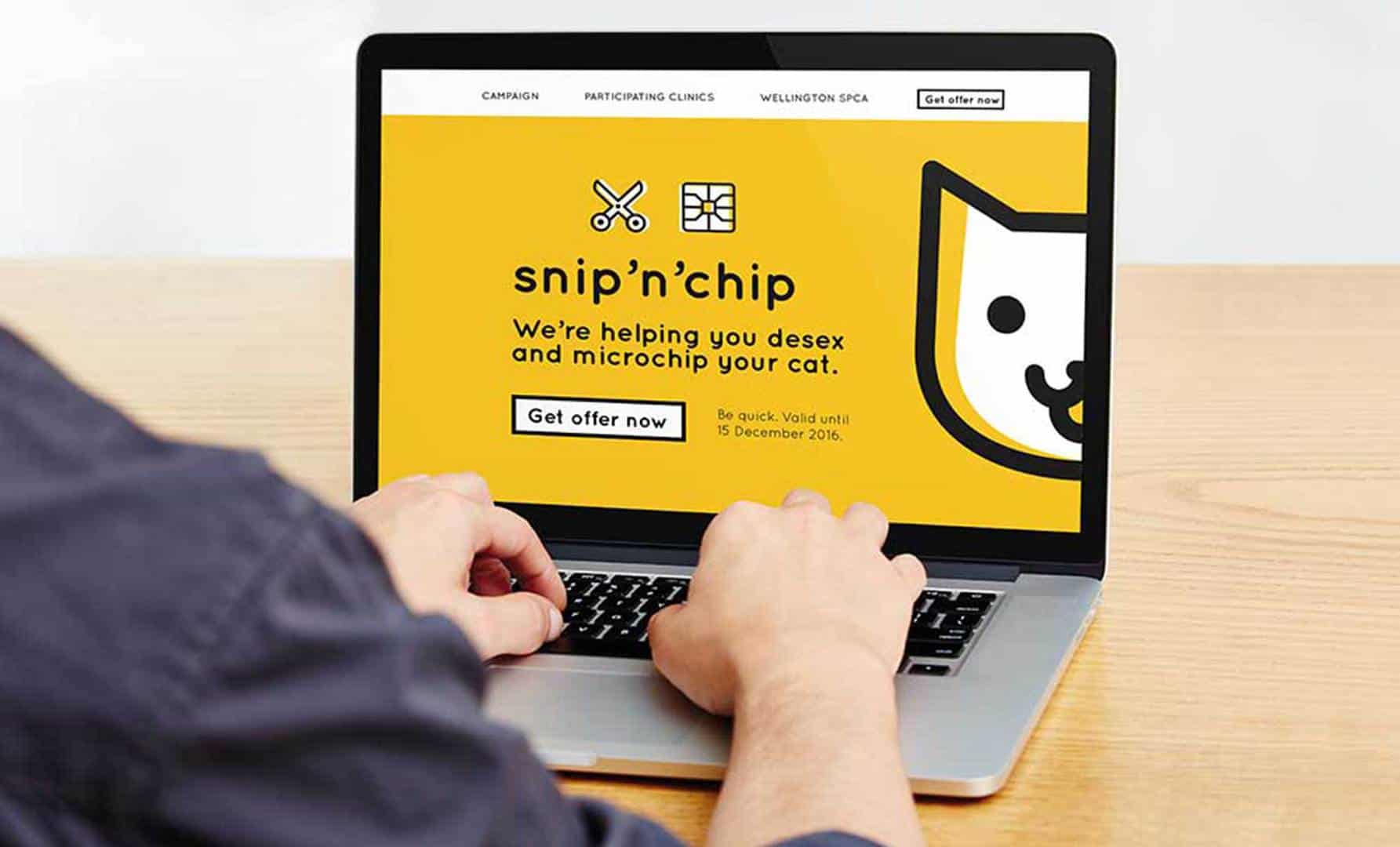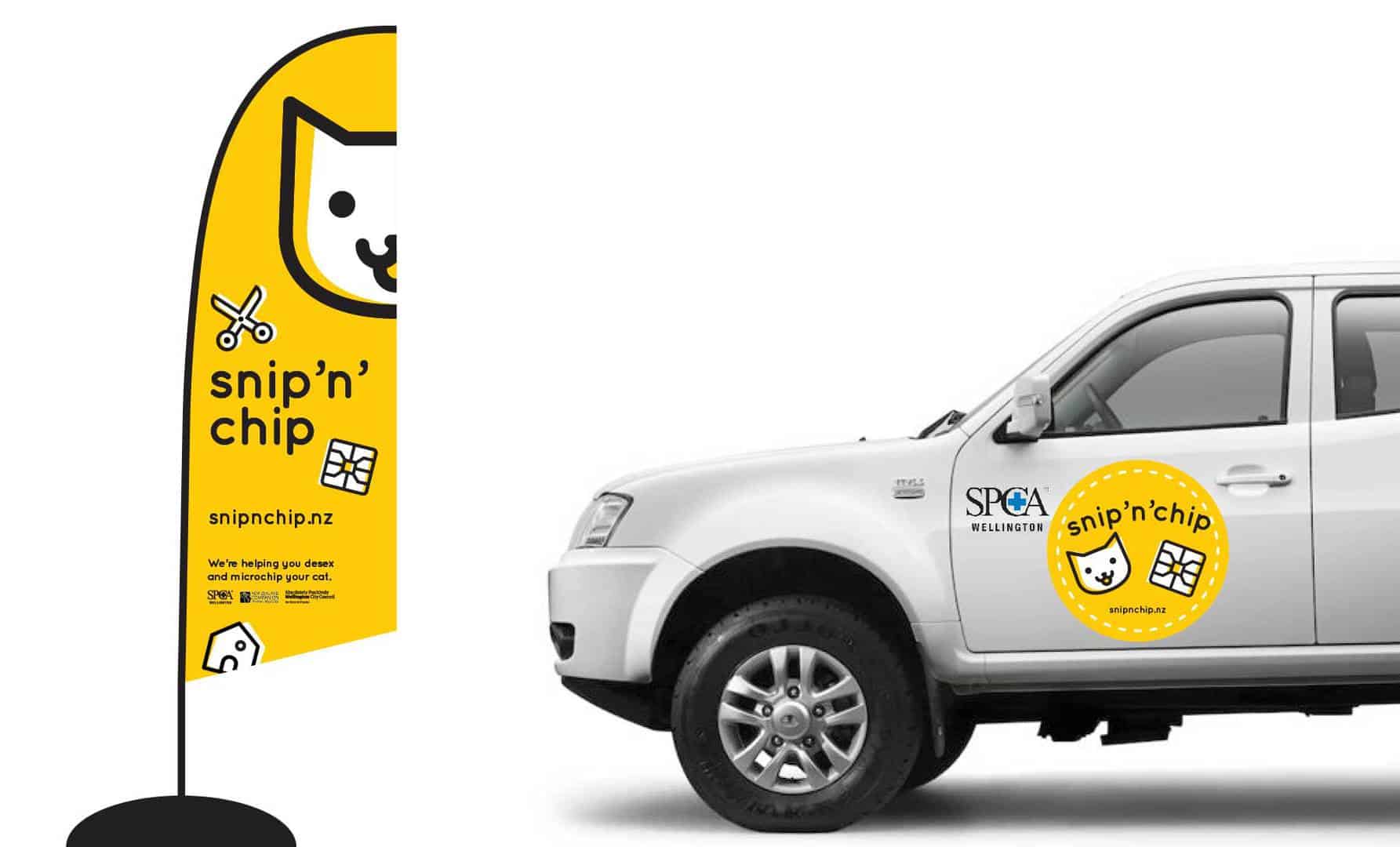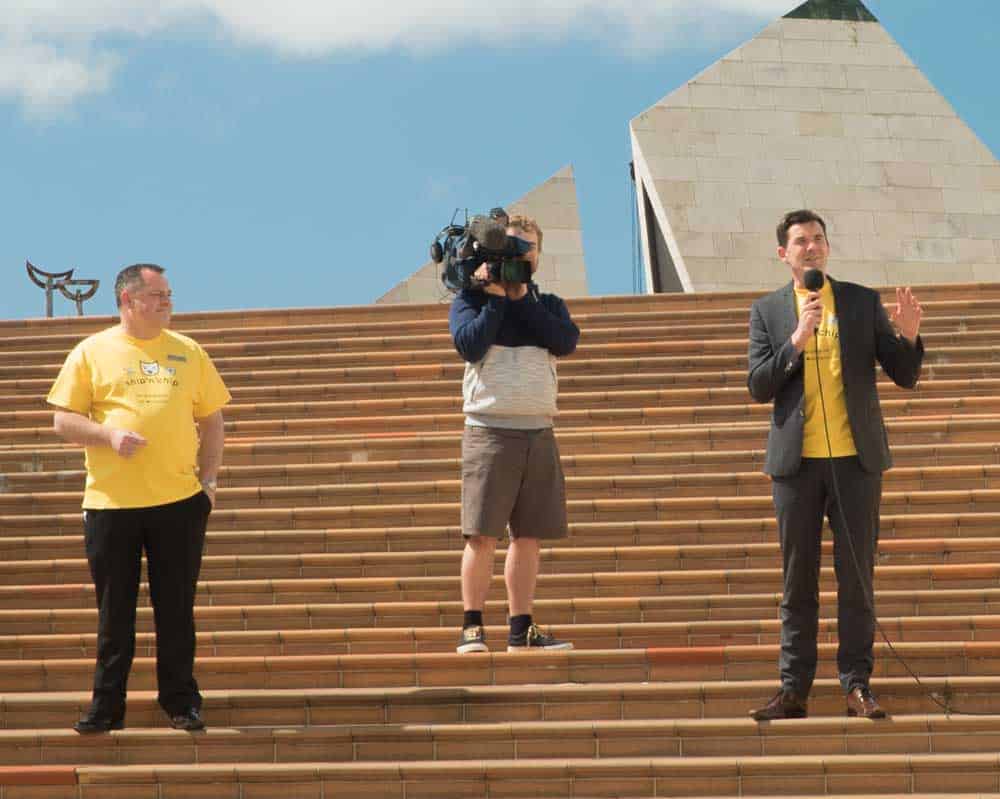 The project
Quick! We need a campaign! And we need everything, even the name.
Memorable name. Memorable visuals.
Wonderlab created Snip'n'Chip in bright primaries and contrasting icons.
And flyers. And handouts, vouchers, t-shirts, flags, posters, billboard, print advertising, social media advertising, radio, local paper and TV coverage.
Met the deadline and smashed the target.
Everything was ready in 10 days. Within two weeks 1000 cats had been desexed – double the target done in half the time expected! And then we took the programme national with dogs included too.