Client
Waka Kotahi | NZ Transport Agency
Work
Brief
When the NZ Transport Agency was in the process of planning their community engagement campaign for a large roading project in Taranaki – they approached Wonderlab to help with preparing the consultation materials.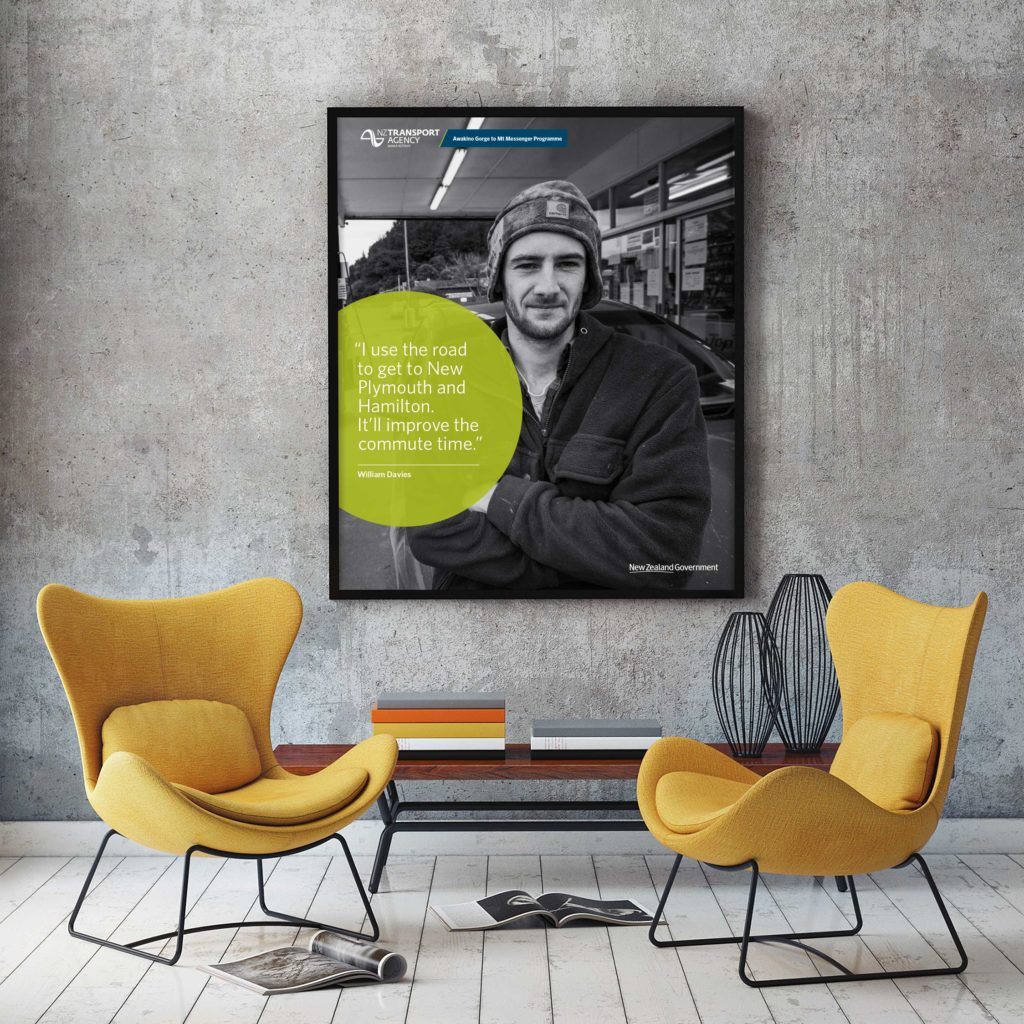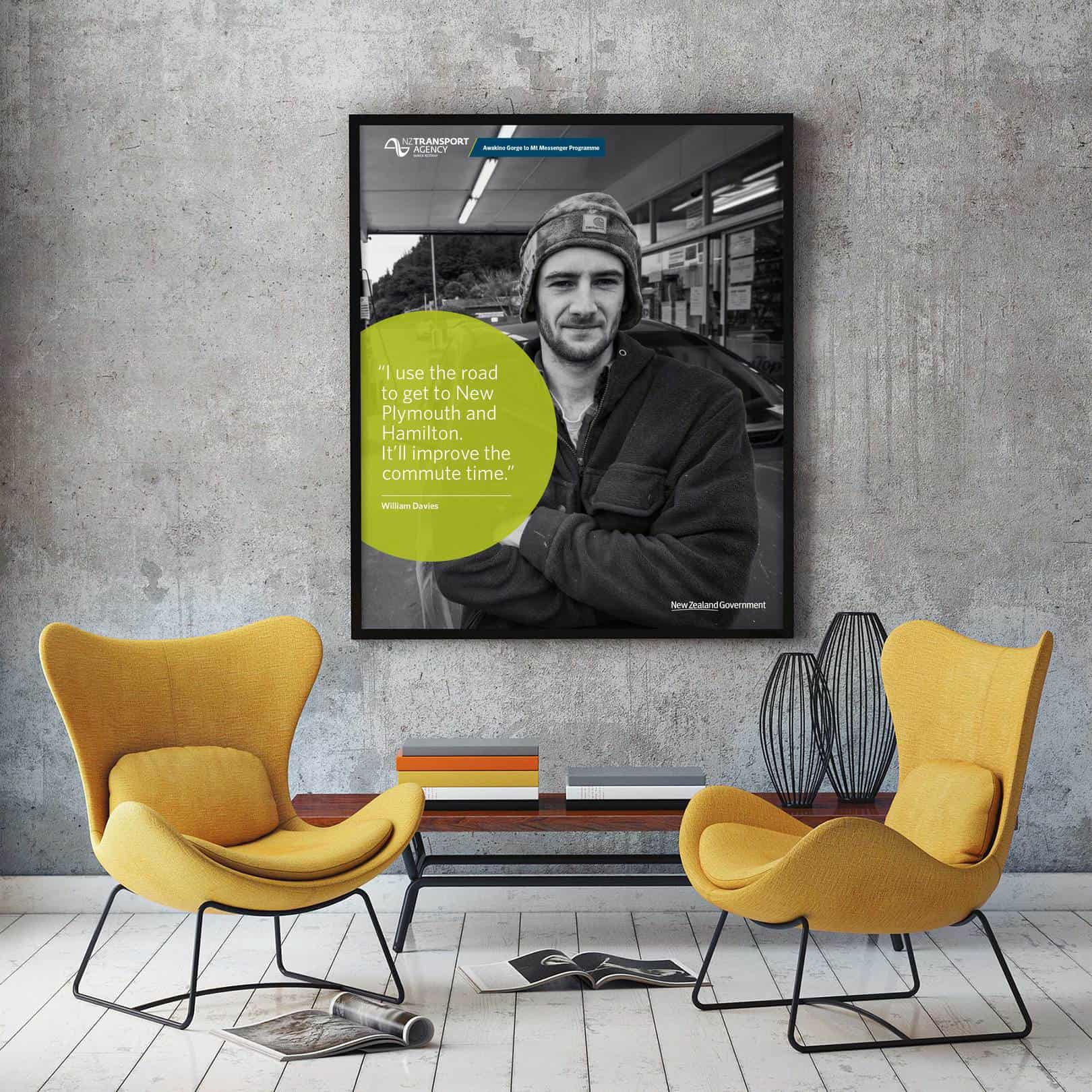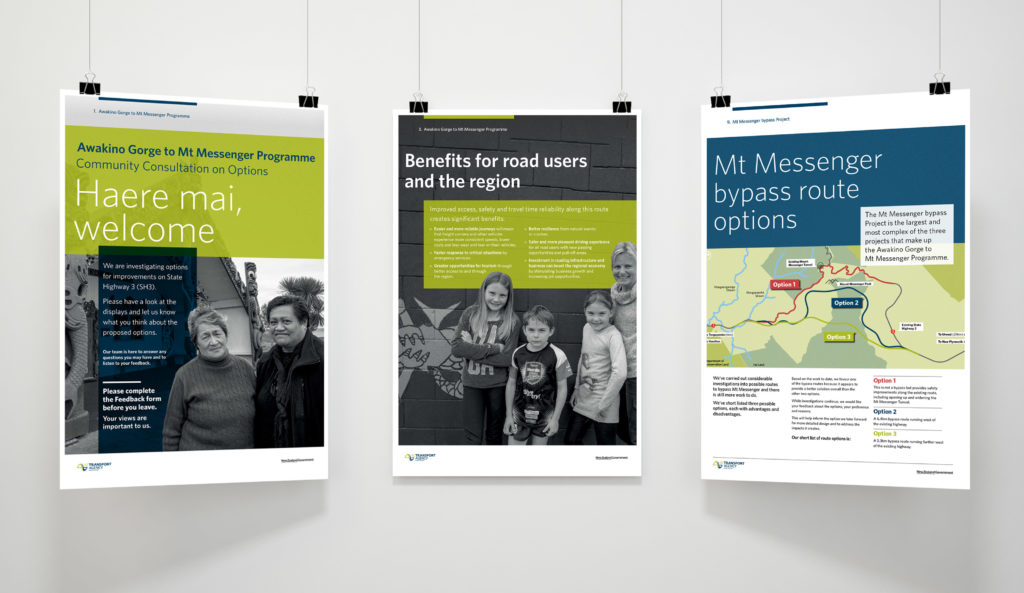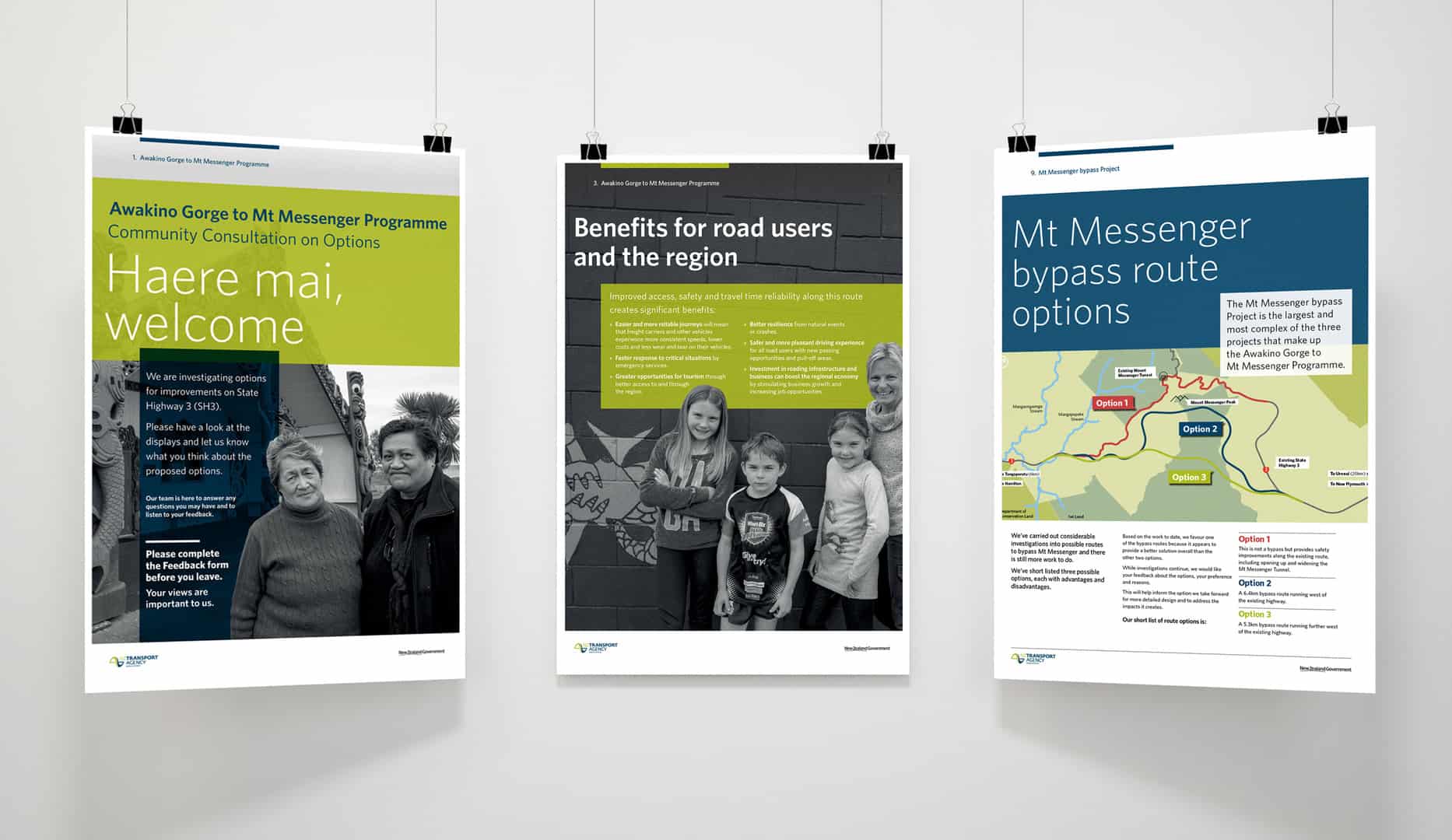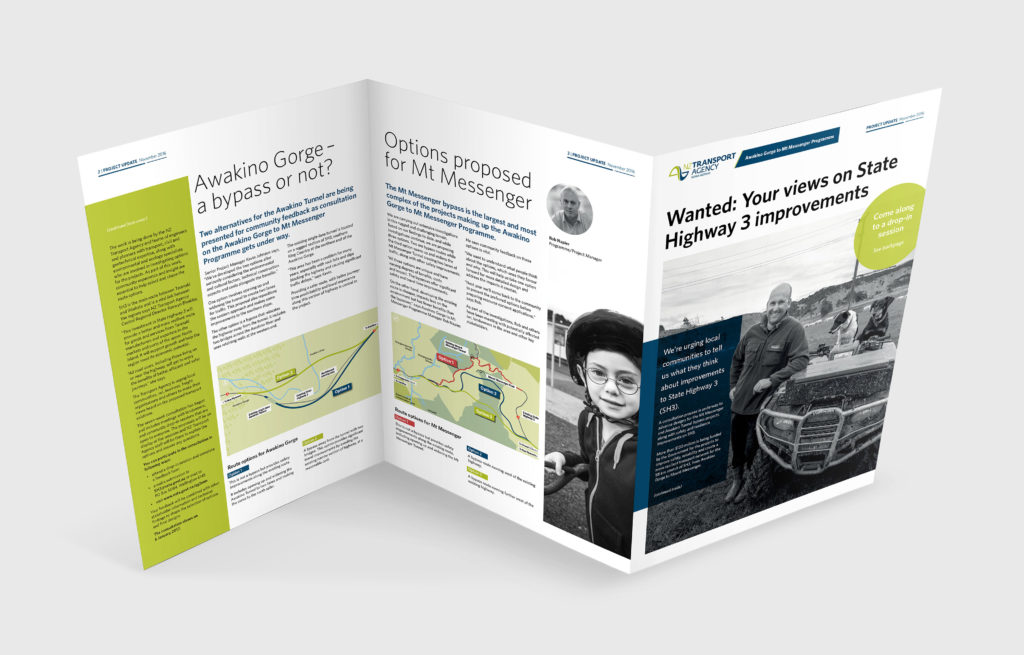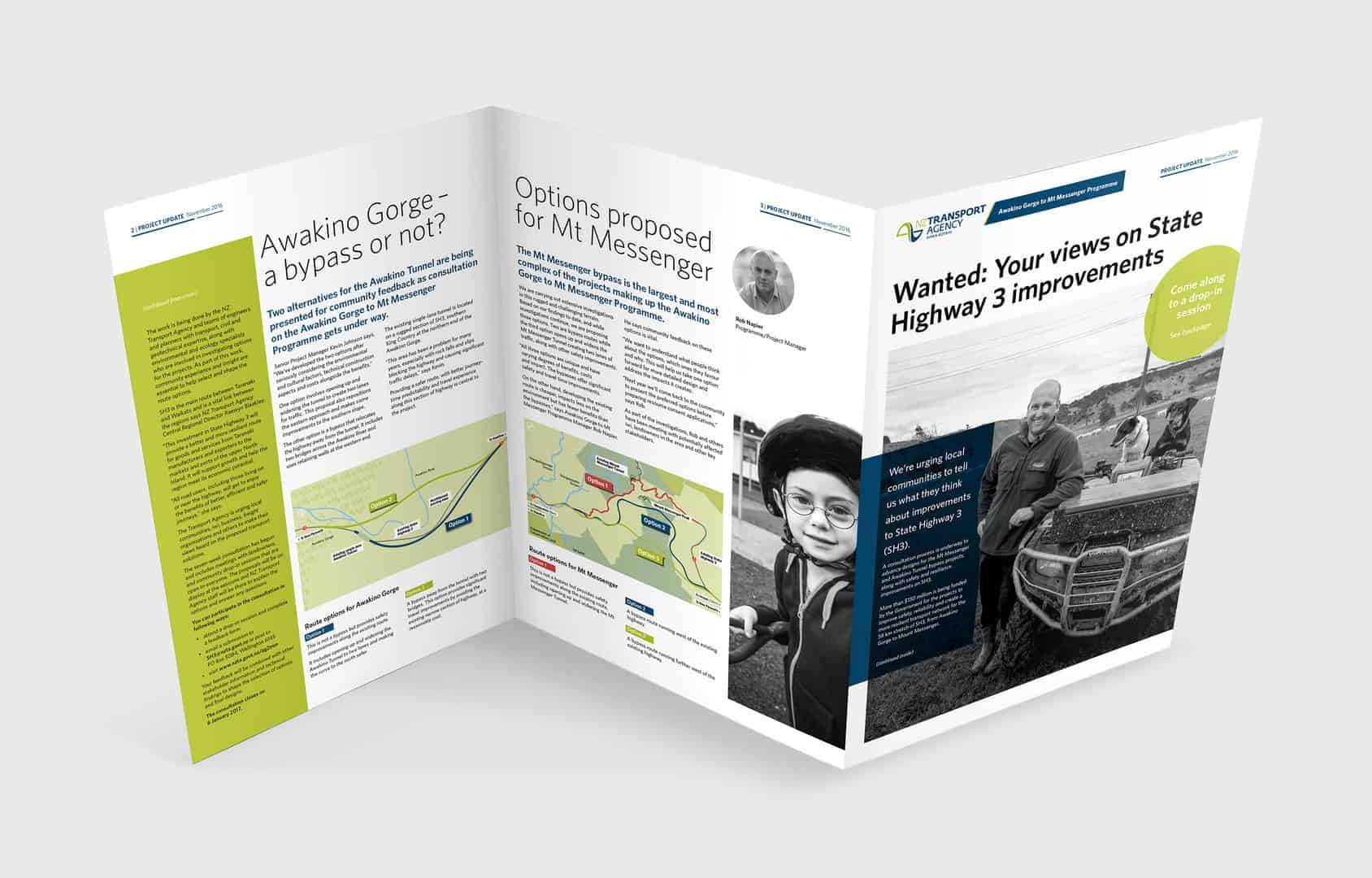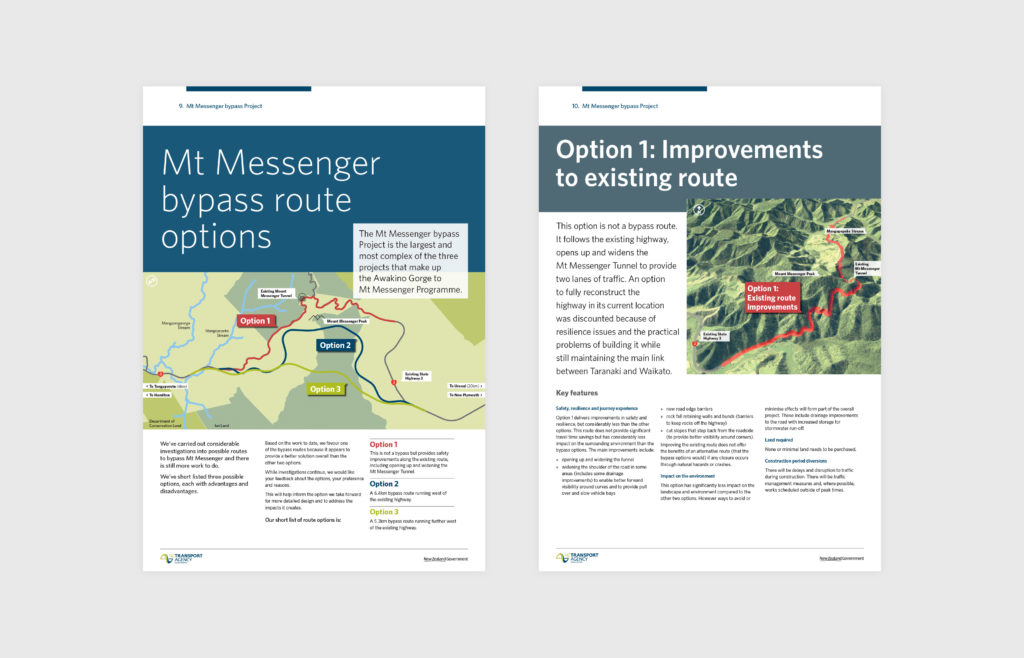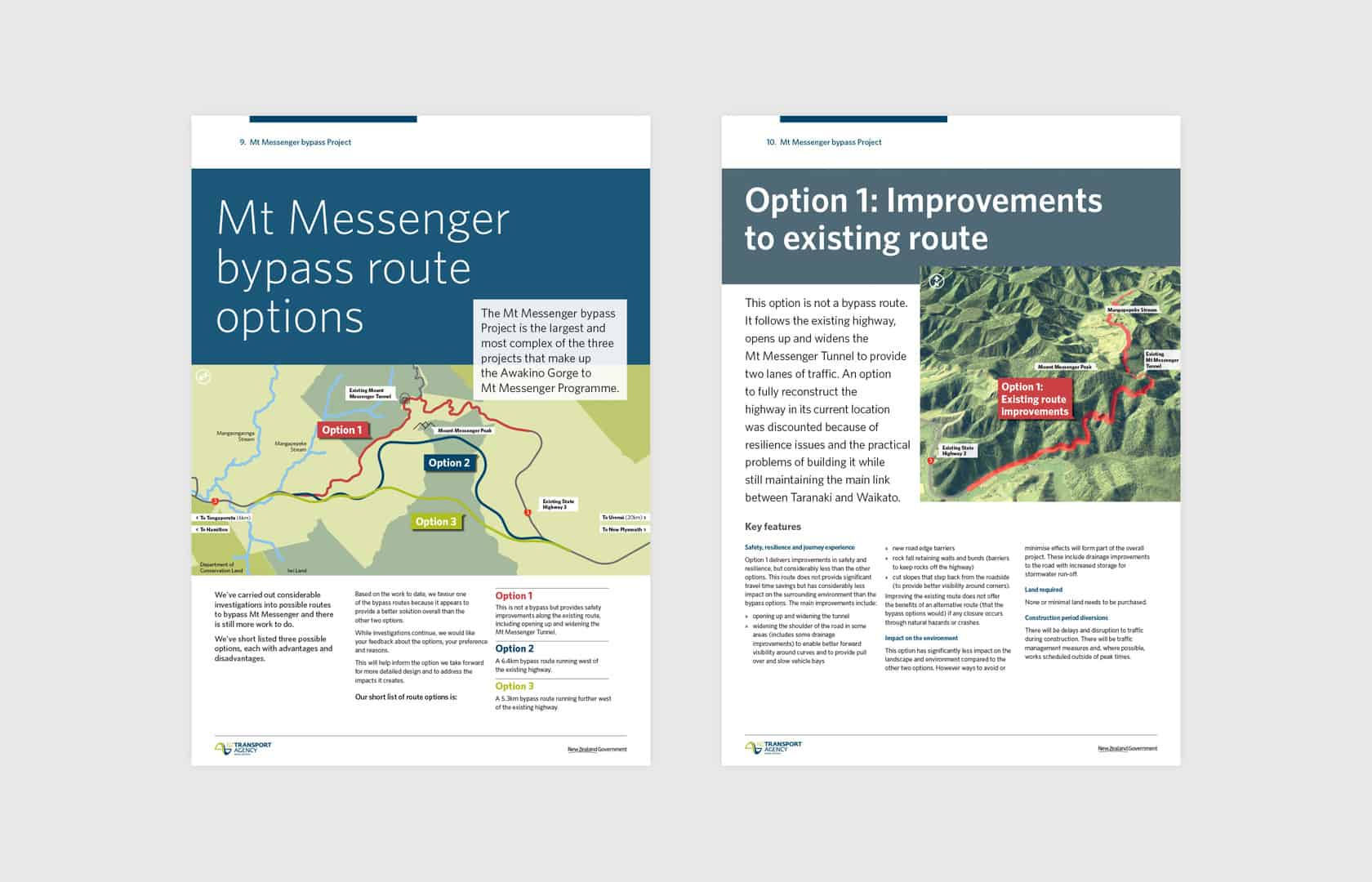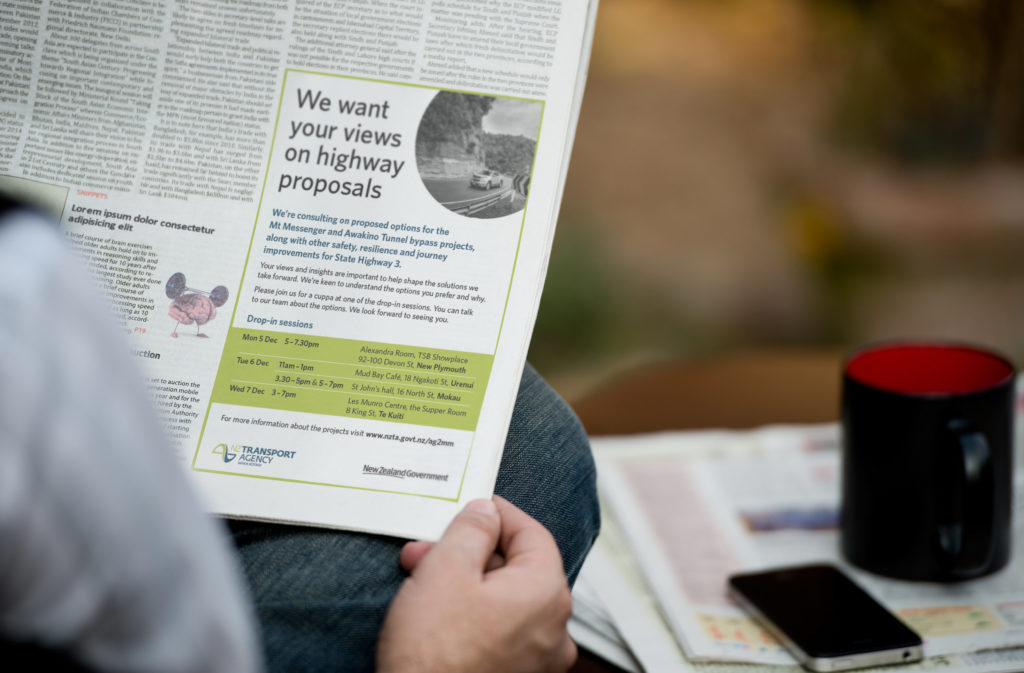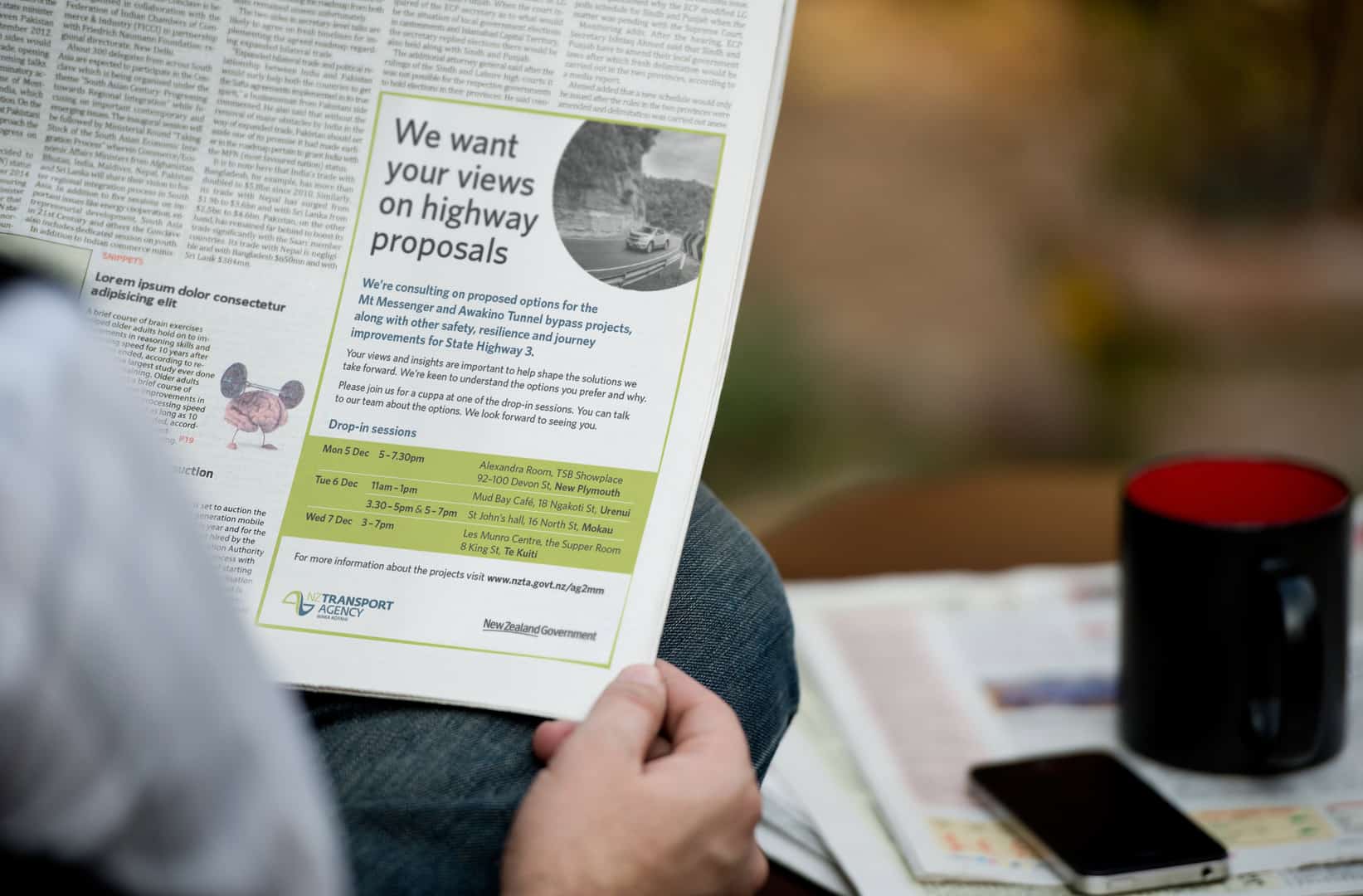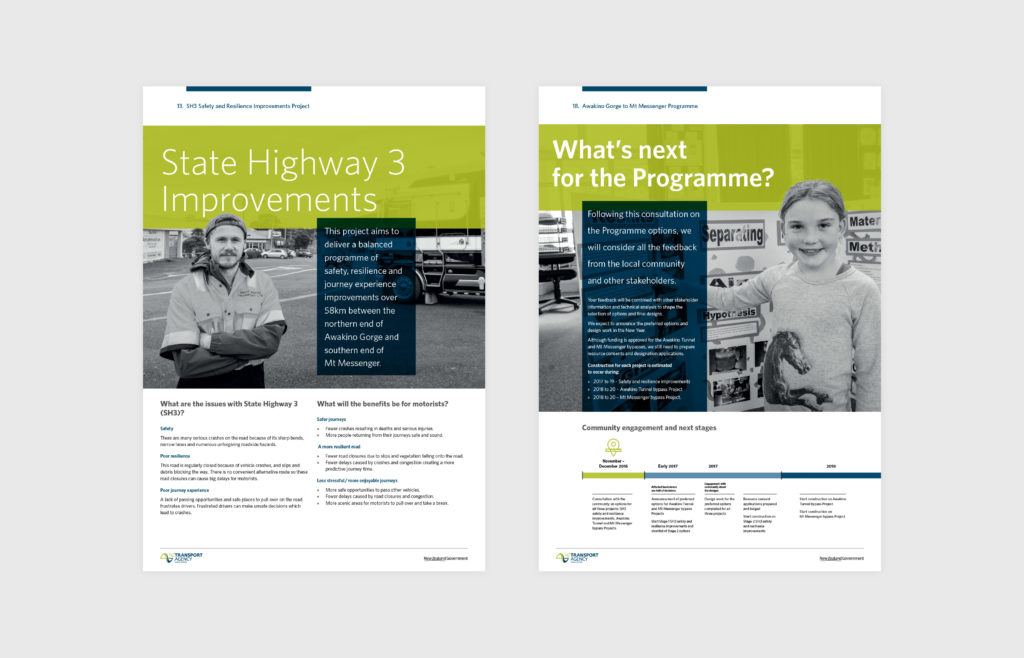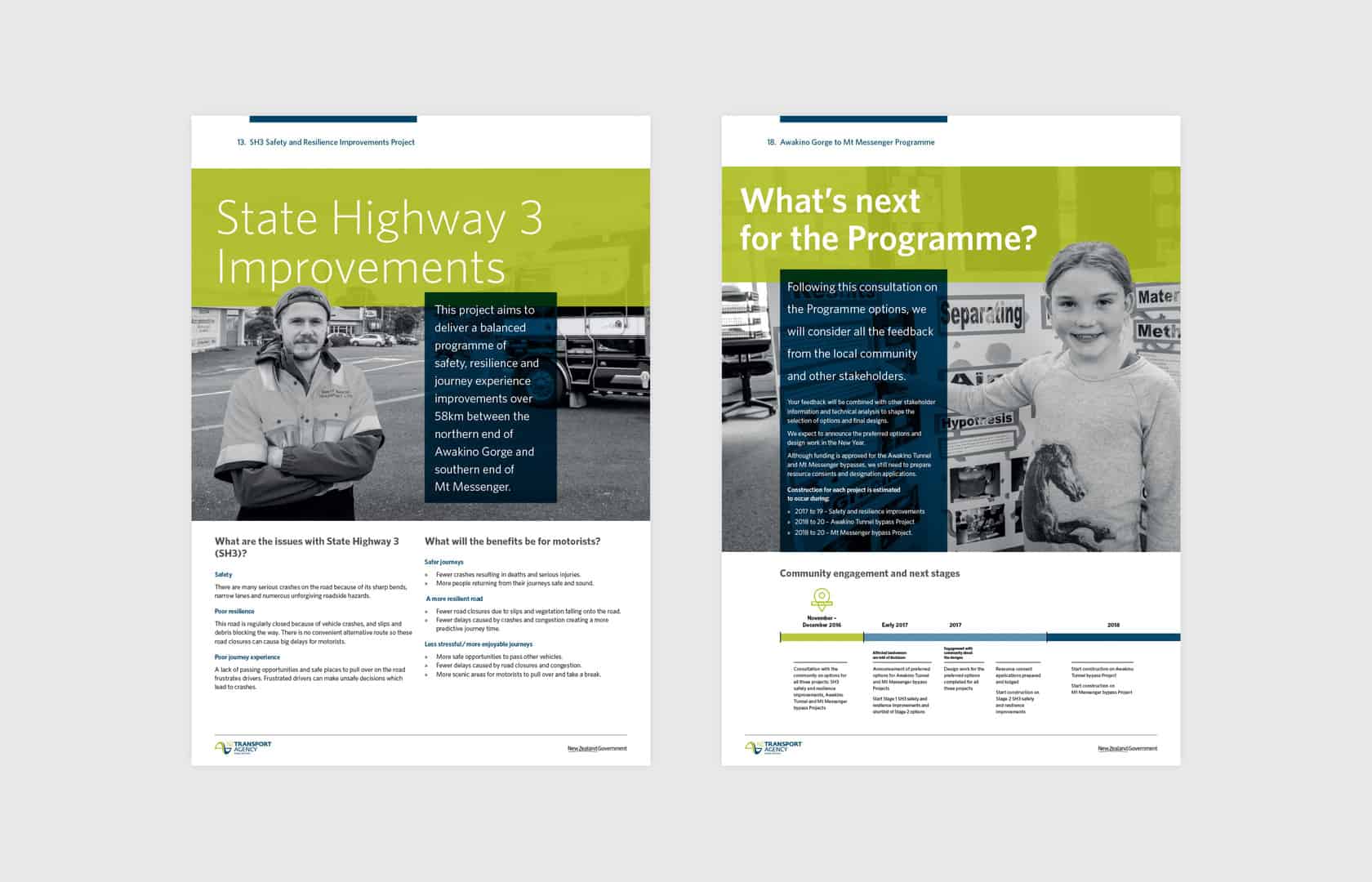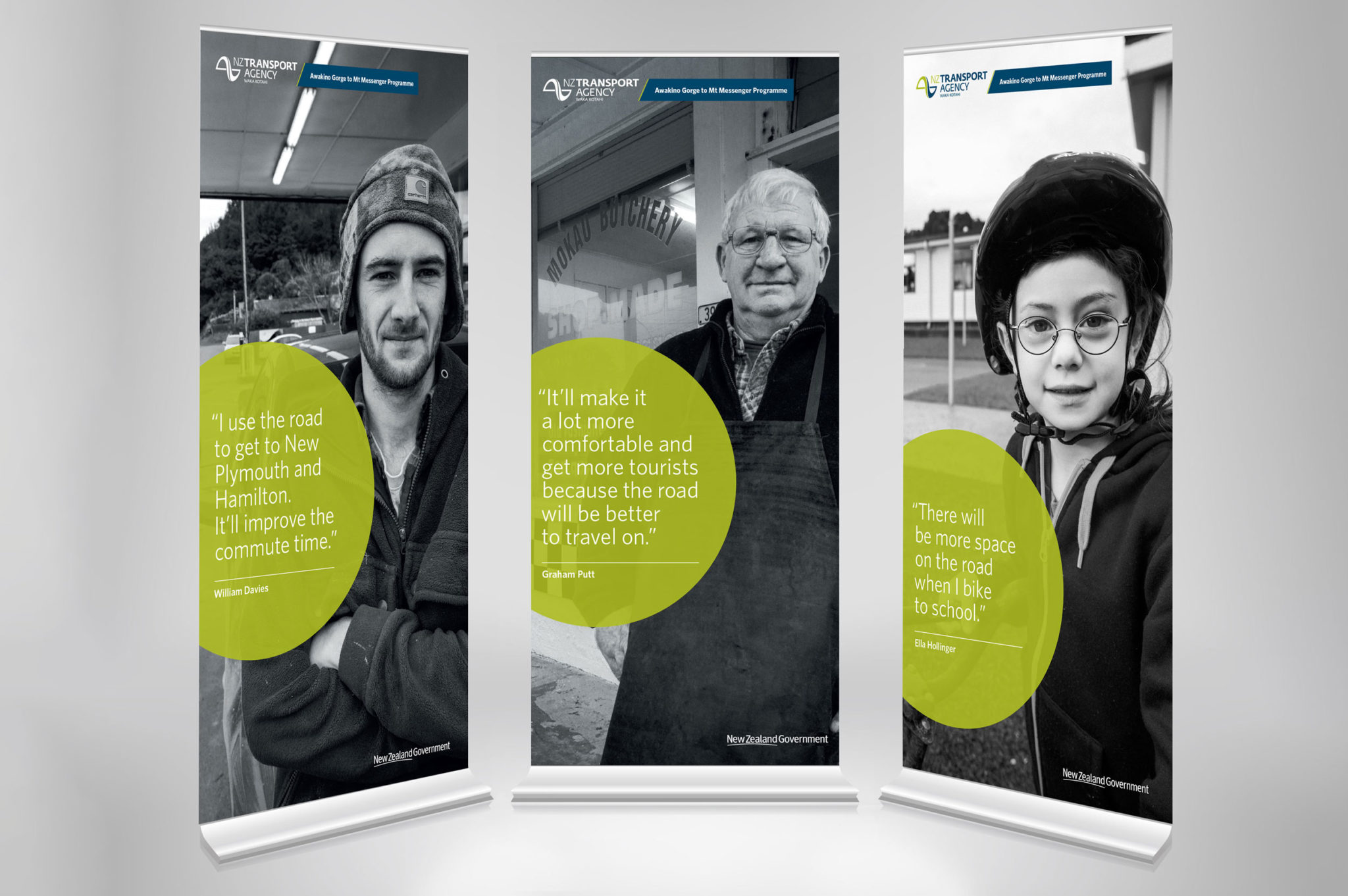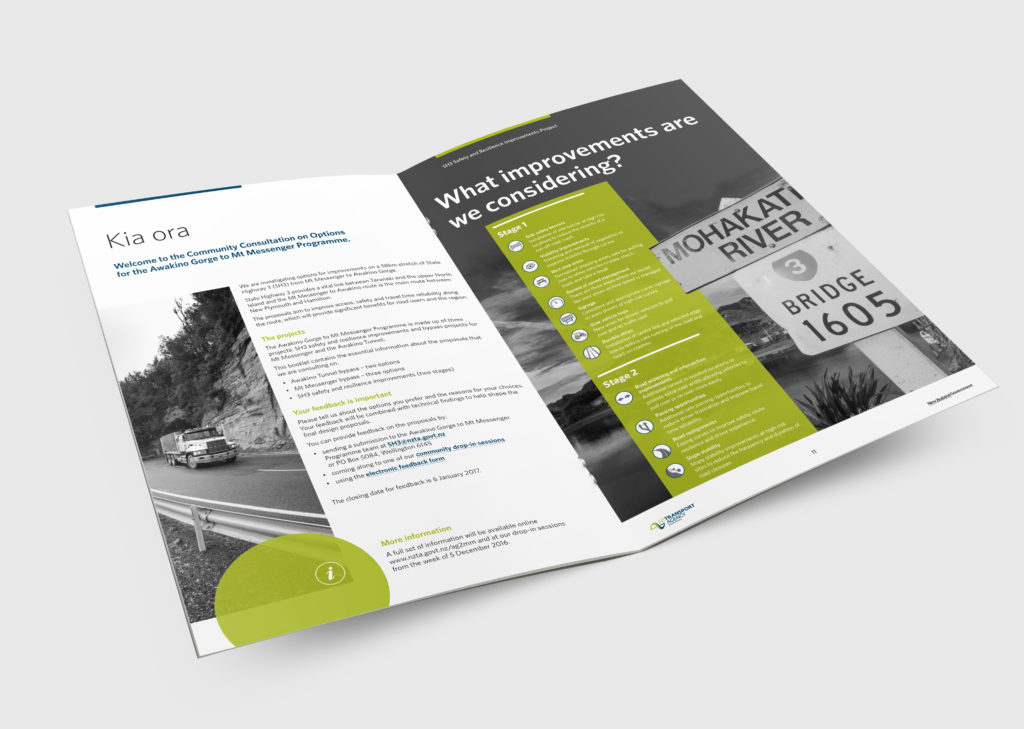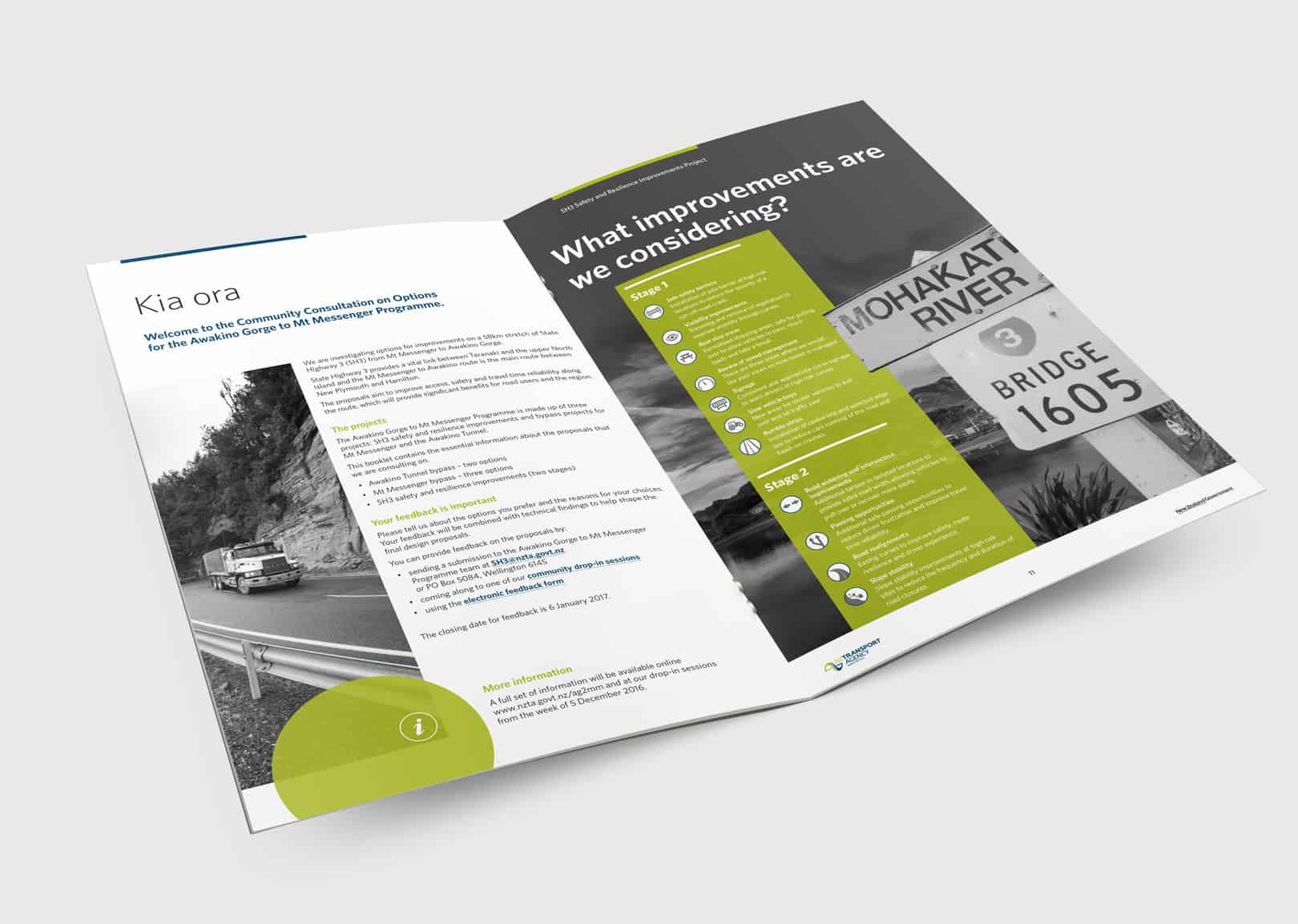 The objectives
Engaging stakeholders in a community consultation process on the Awakino Gorge to Mt Messenger Programme
A government roading project of this magnitude – with a 58km stretch of State highway to be improved, new tunnels dug and bridges built – needed very careful consultation with the community and stakeholders involved.
Consultation materials needed to facilitate a range of interactions with stakeholders. Oversized AO boards were created, outlining the various options – maps, visualisations, statements from members of the community. Including a range of support material in the form of banners, newspaper adverts, newsletters, and summary booklets.
All this contributed to a very successful week of community consultations, with much higher participation numbers than anyone anticipated.