Client
Kāpiti Coast District Council
Work
Brief
The Kāpiti Coast District Council asked Wonderlab to help communicate and promote their community consultation process, which will assist them set the direction for the district for the next 20 years.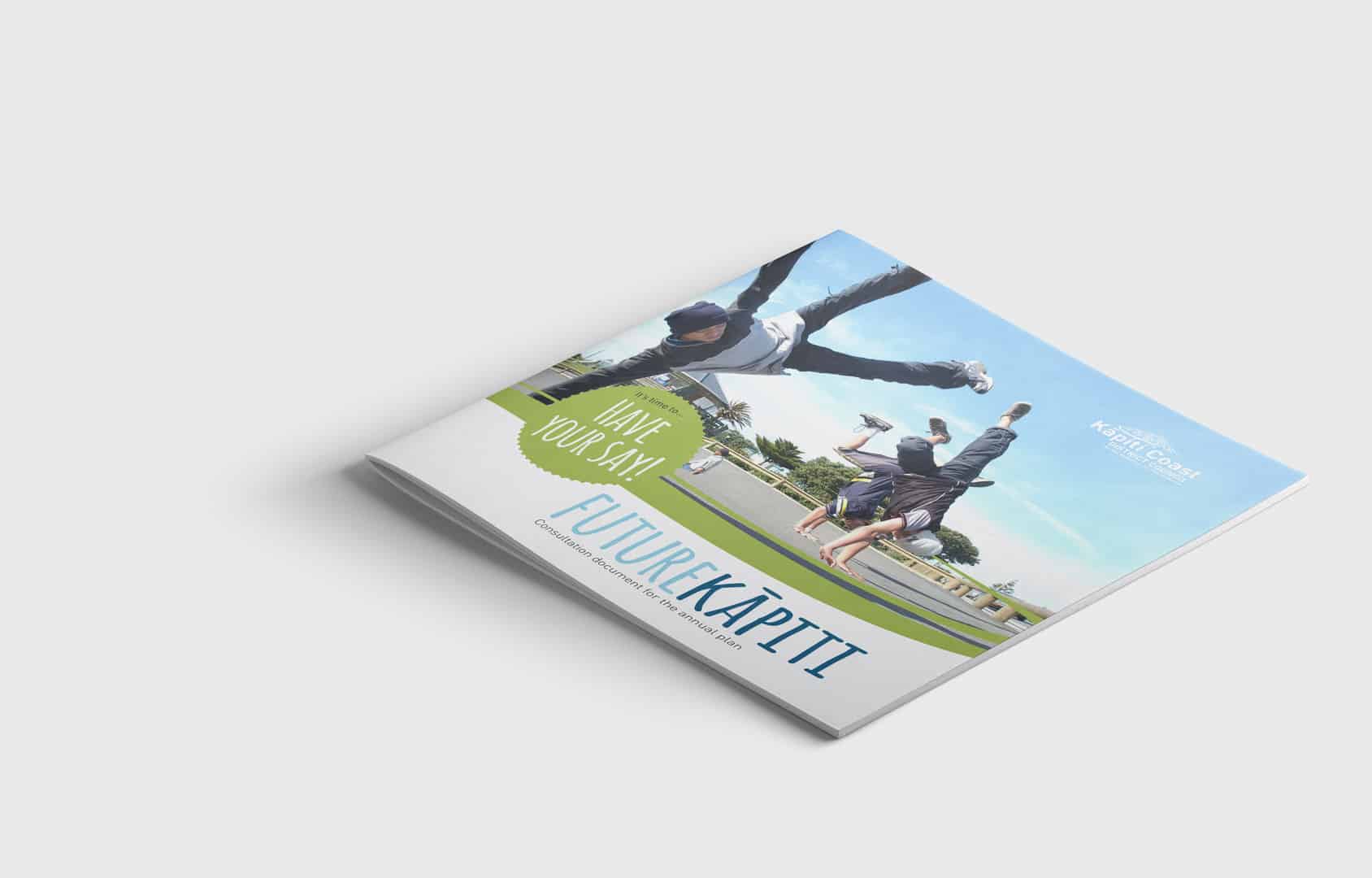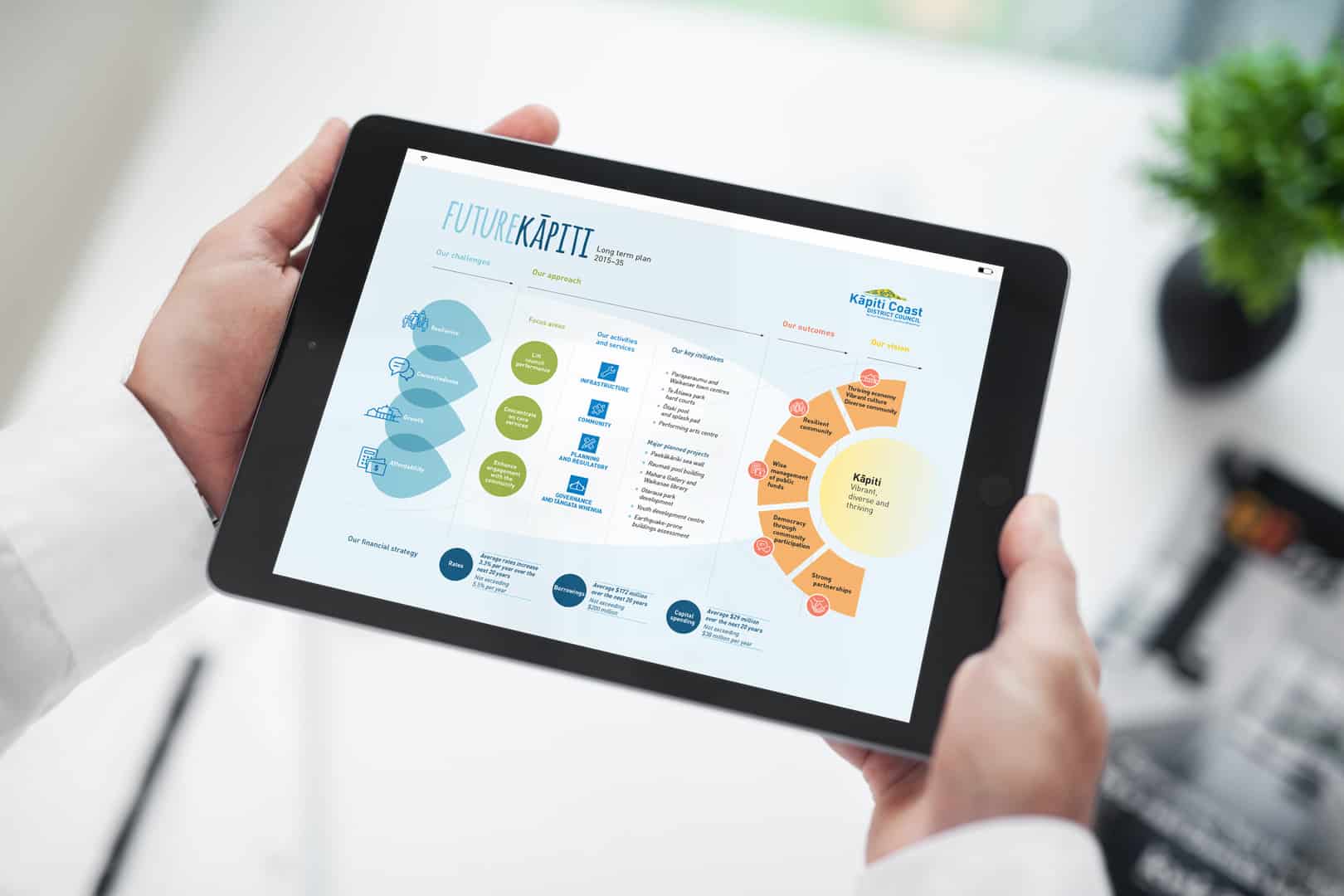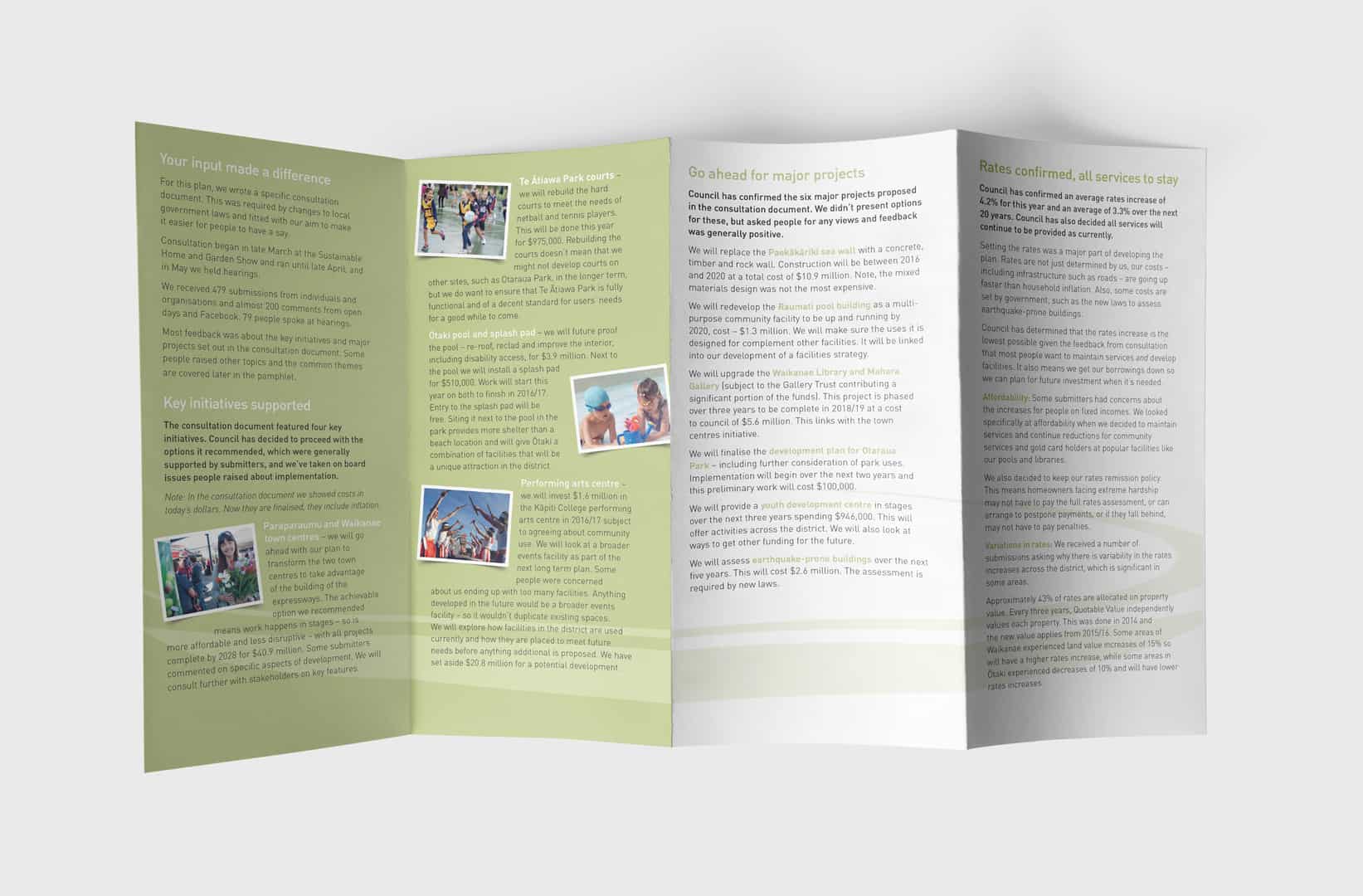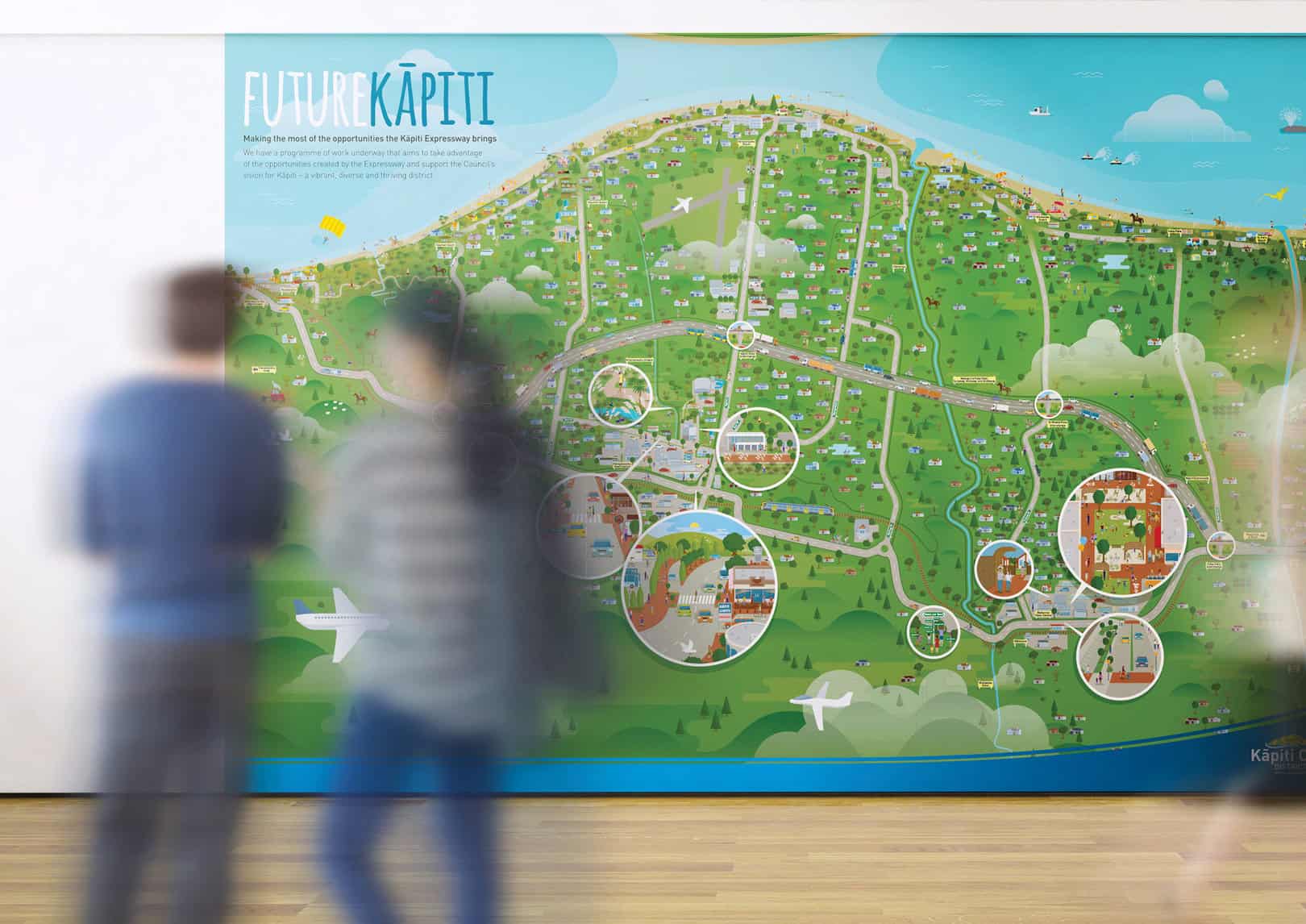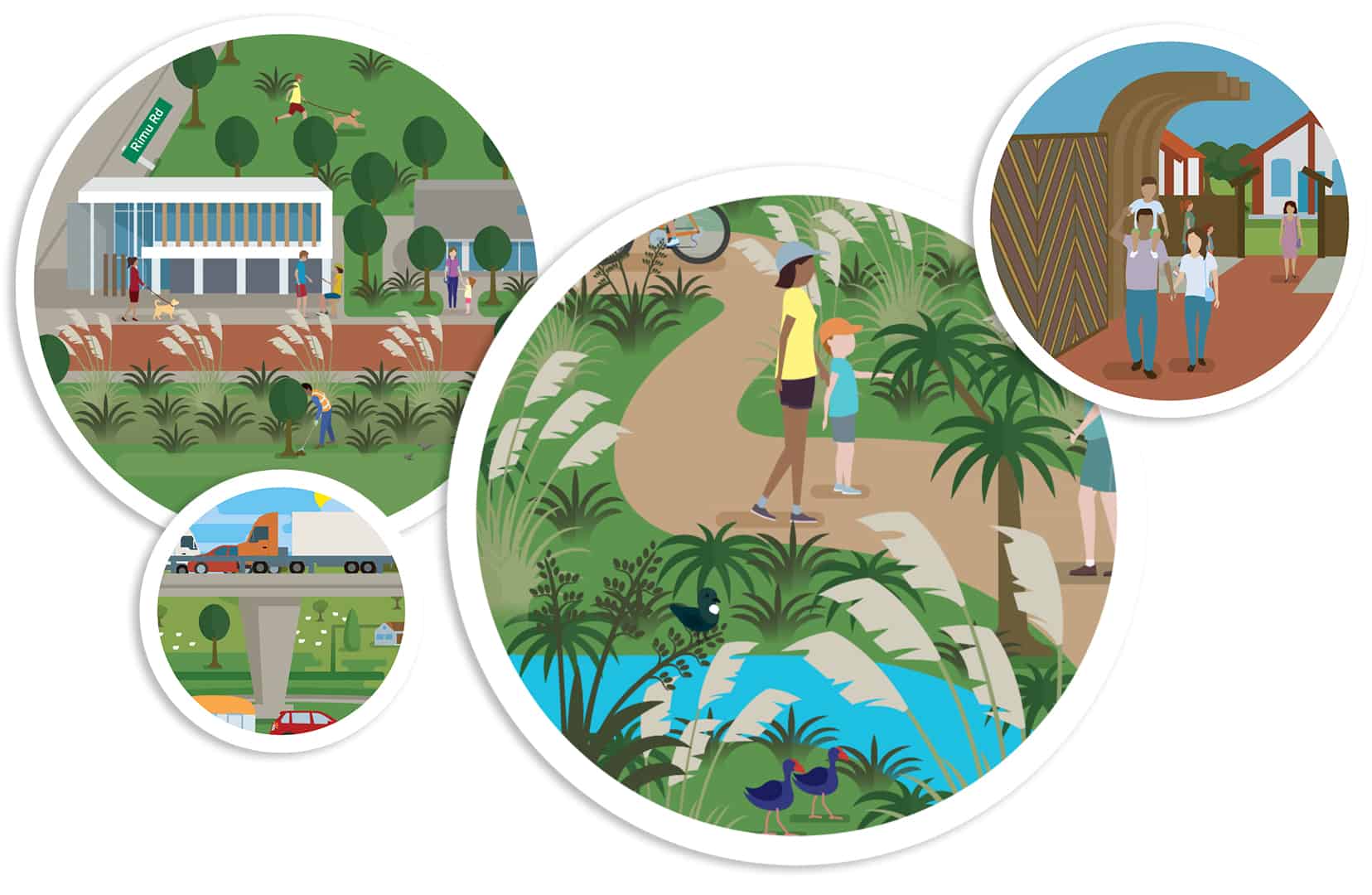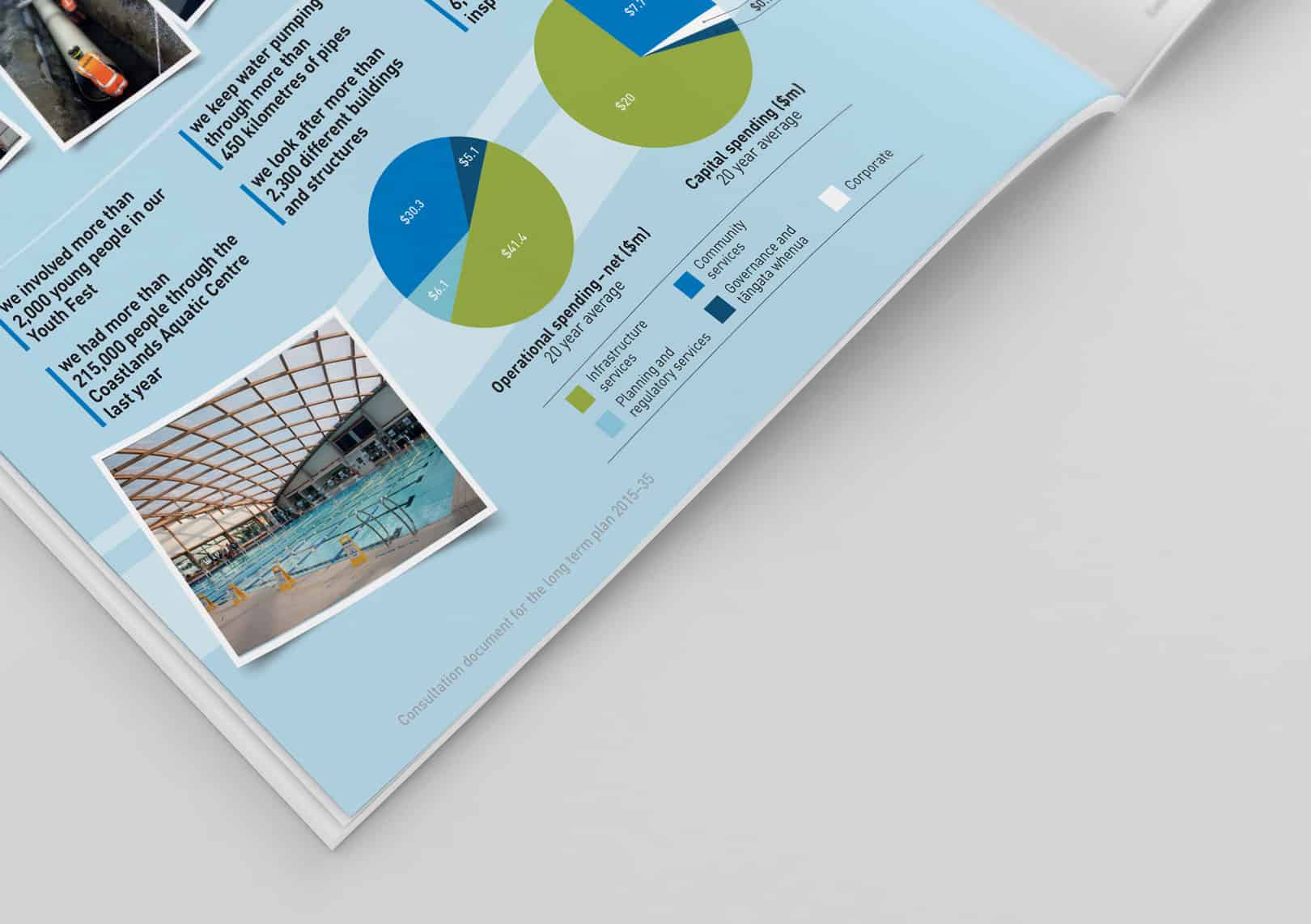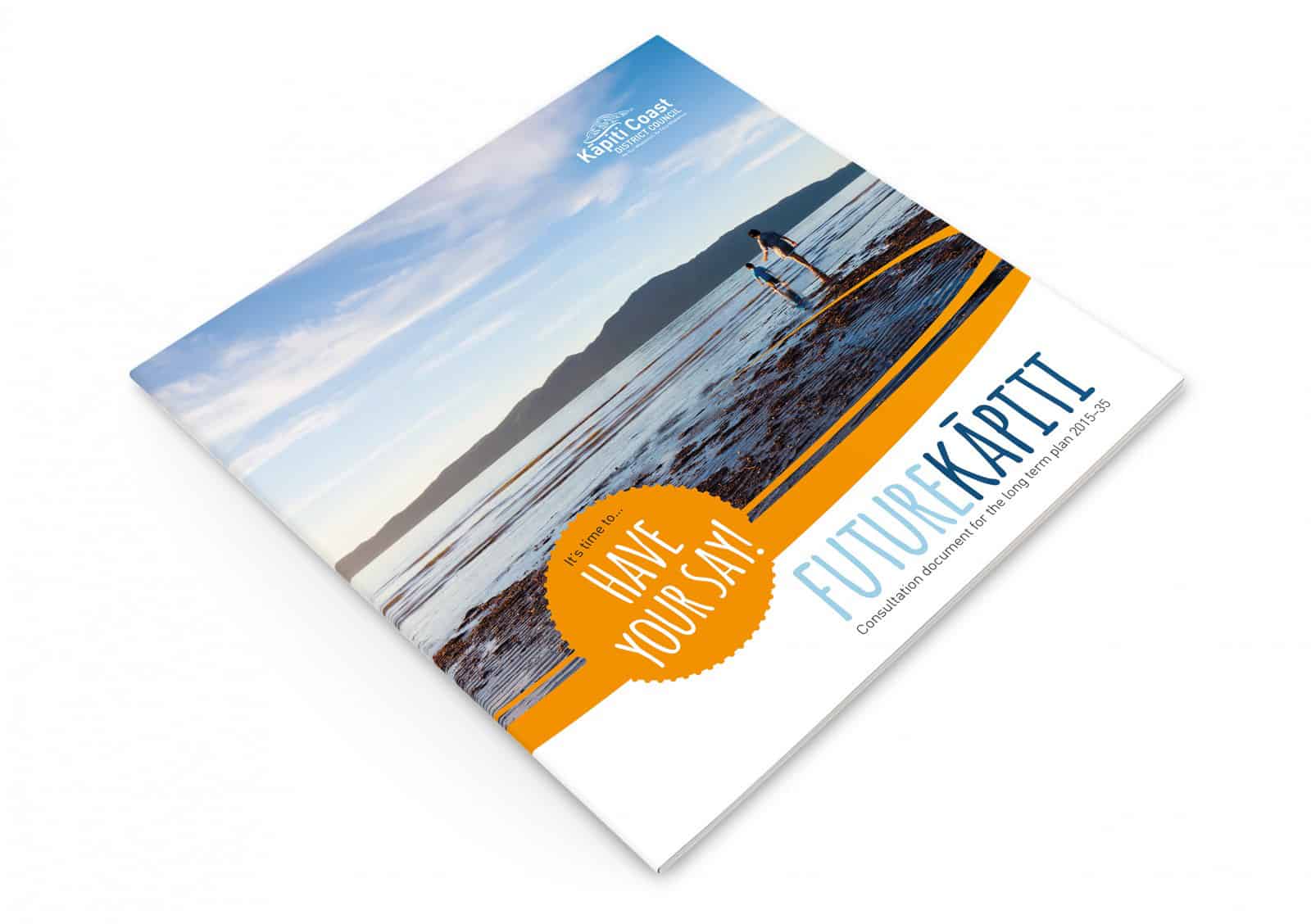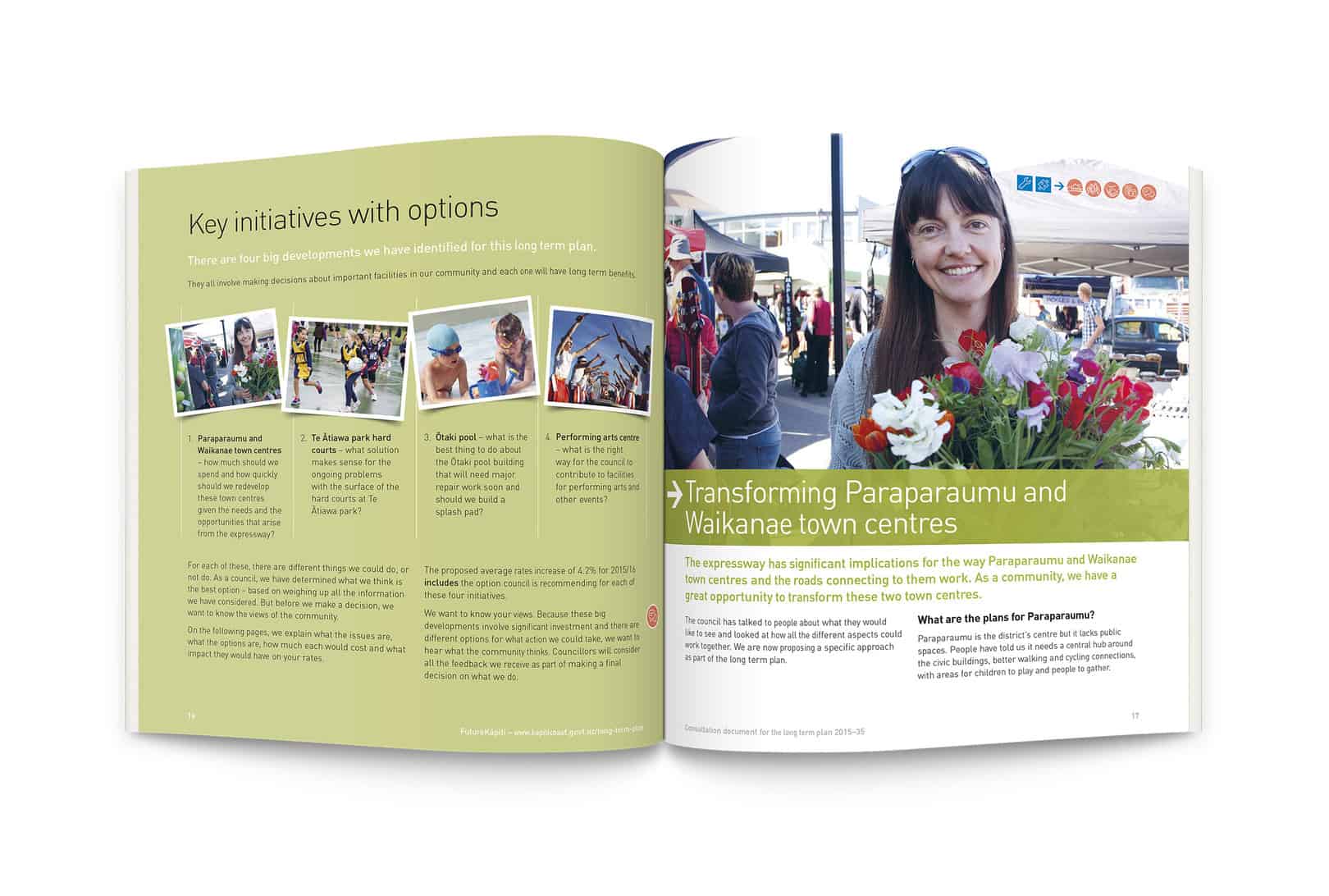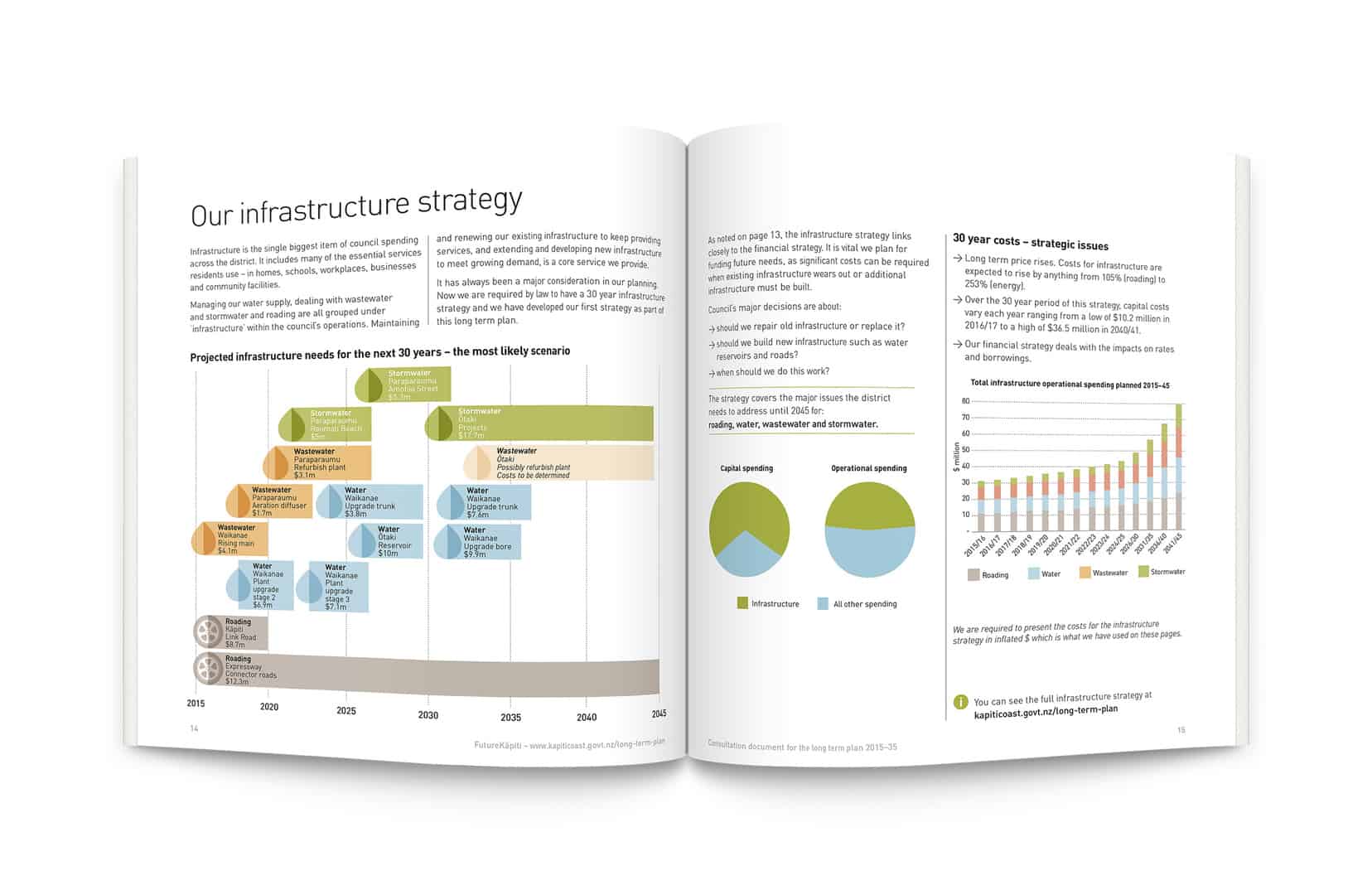 The project
Creating interest and prompting engagement in the consultation process.
Engage the Kāpiti Coast community in the consultation process. Make it easy to understand the issues presented, identify what can be consulted on and how to contribute.
We gave the project not just a visual expression, but a name as well. Future Kapiti. Have your say. A mini identity, with colour palettes, icons and infographics helped in making the large consultation doc easy to navigate and find relevant information.
Increased awareness, higher engagement and greater reach; definitely a growth spurt for the Council and the community. The Future Kāpiti name and look was so successful that the council adopted it for a wide variety of other communications.