Brief
Whatever the brief, whether it's communicating the annual accounts to designing the in-house cafe brand, to advocating social change with desexing pet programs, Wonderlab loves working for Wellington's SPCA. This time we were asked to brand their new coffee venture 'Noah's Cart'.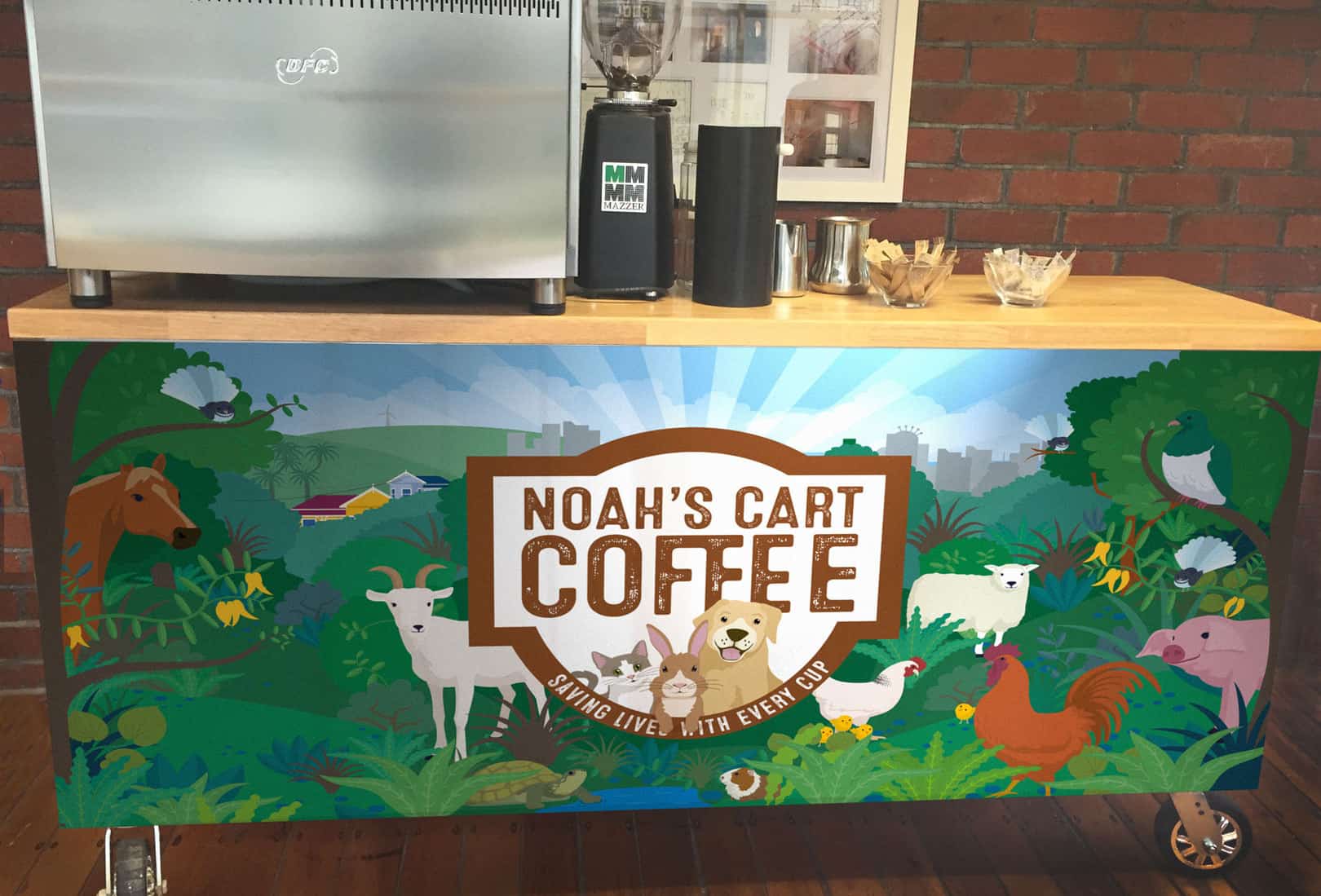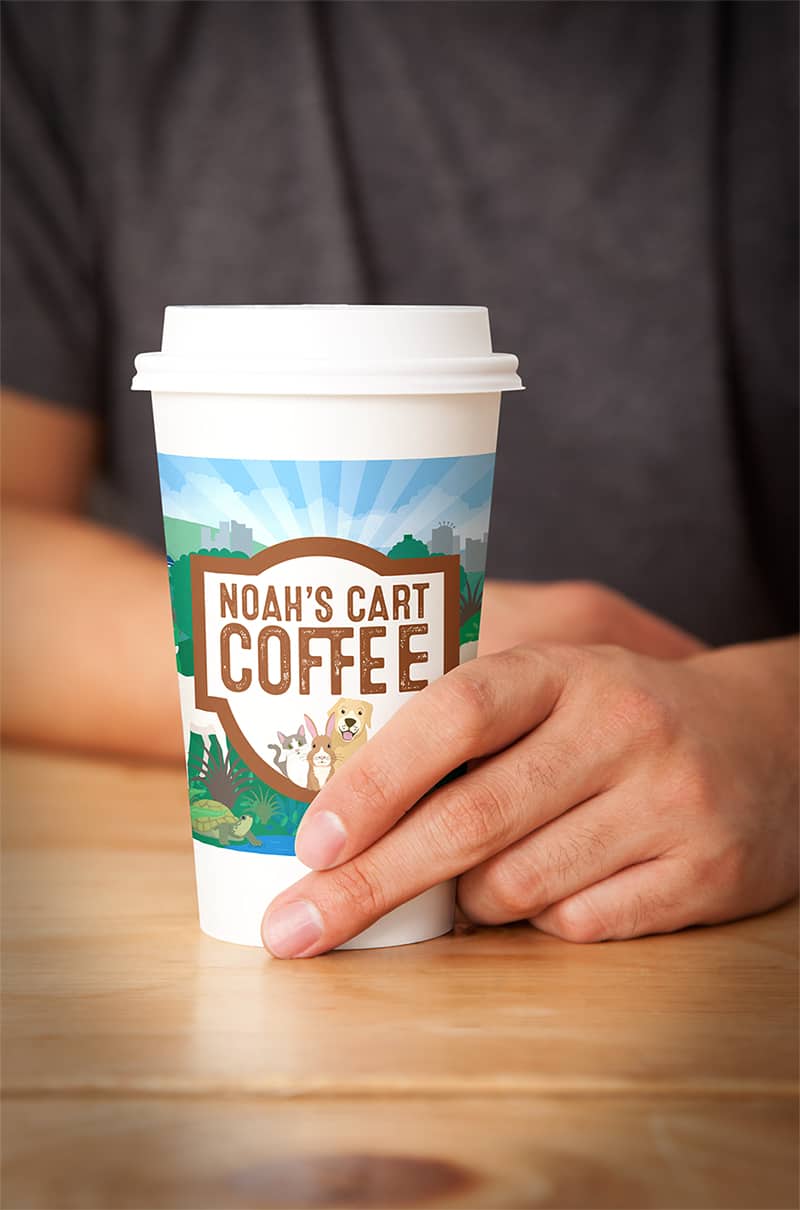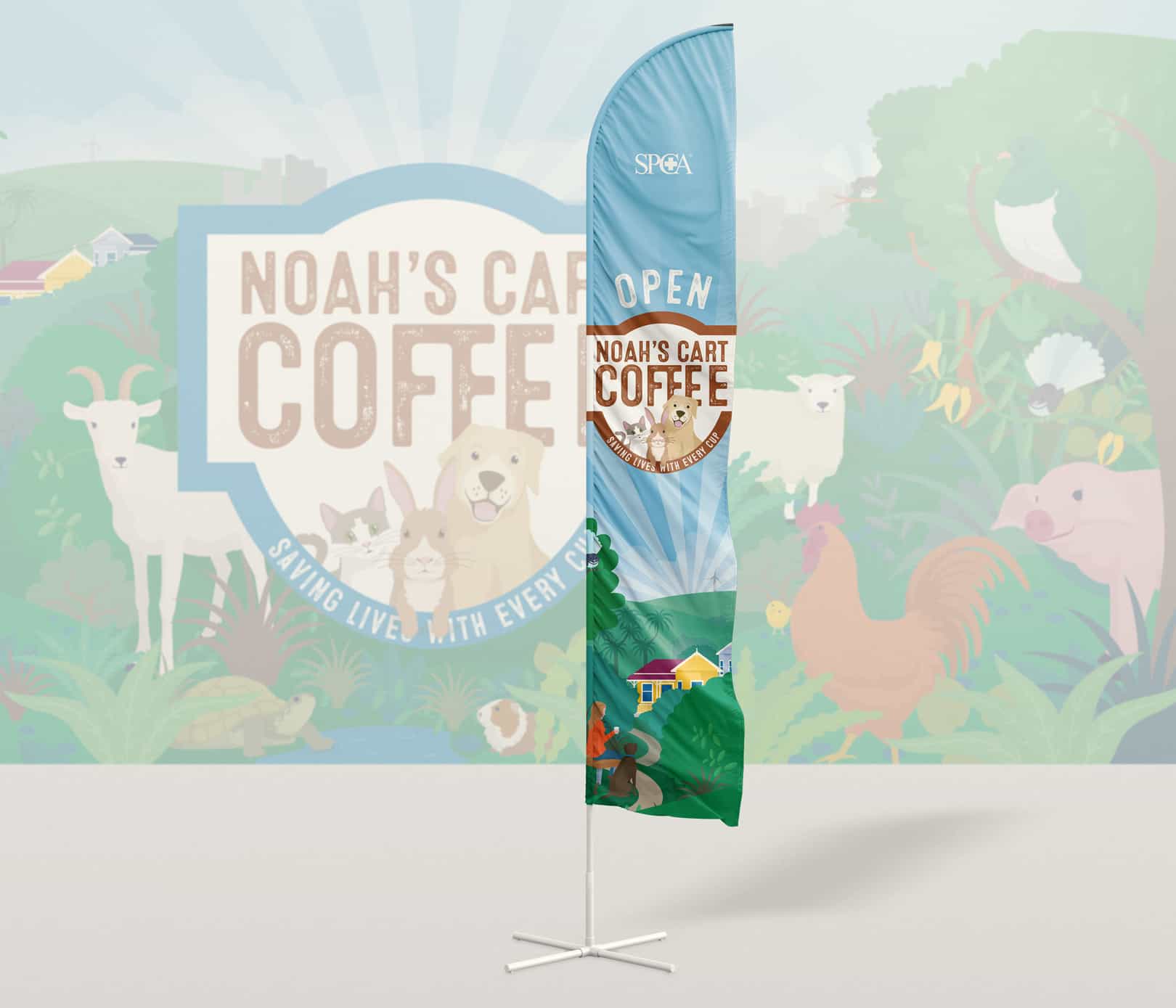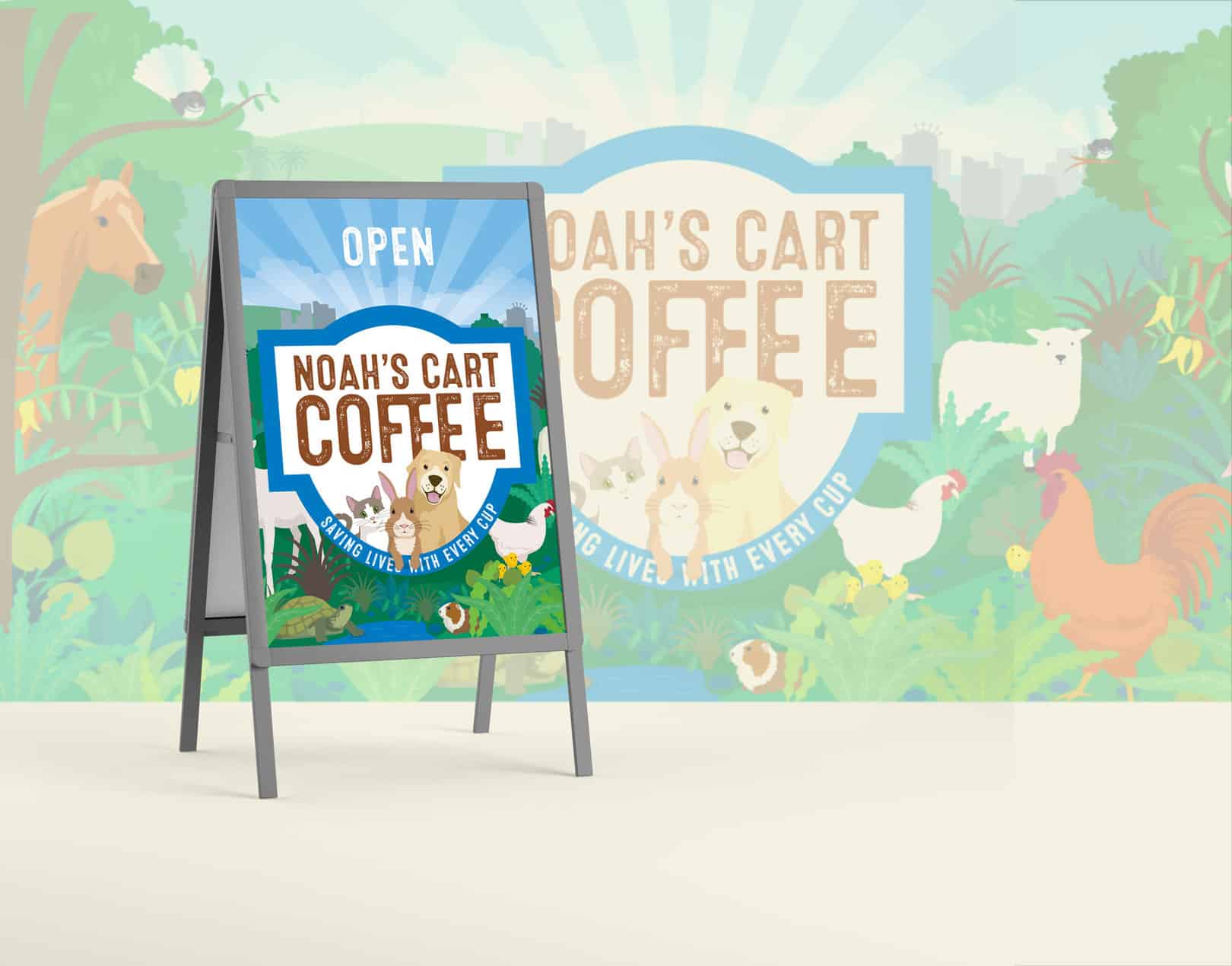 The project
Animals, community and coffee!
Our local SPCA occupies an amazing building that has become a true hub of the Wellington community. They wanted a fun, family and animal focused coffee brand to keep Wellingtonians well caffeinated during their visit.
Practical too, with easily editable components that could be reused as required.
We created a fun logo that would appeal to adults and kids alike.