Brief
Wellington Water had a very common communications problem: How do you get stakeholders to read important information when that information is dry and hard to comprehend? The project in question was their quarterly financial report, and their finance providers (all the local councils) needed to know where their money had gone. They asked Wonderlab for their clever design solutions.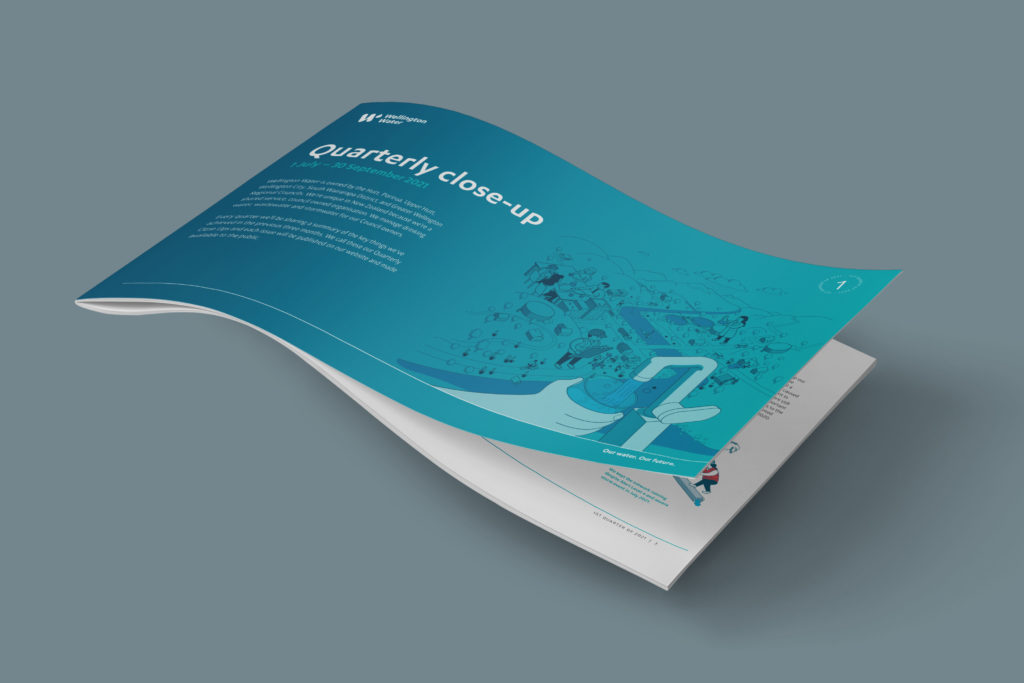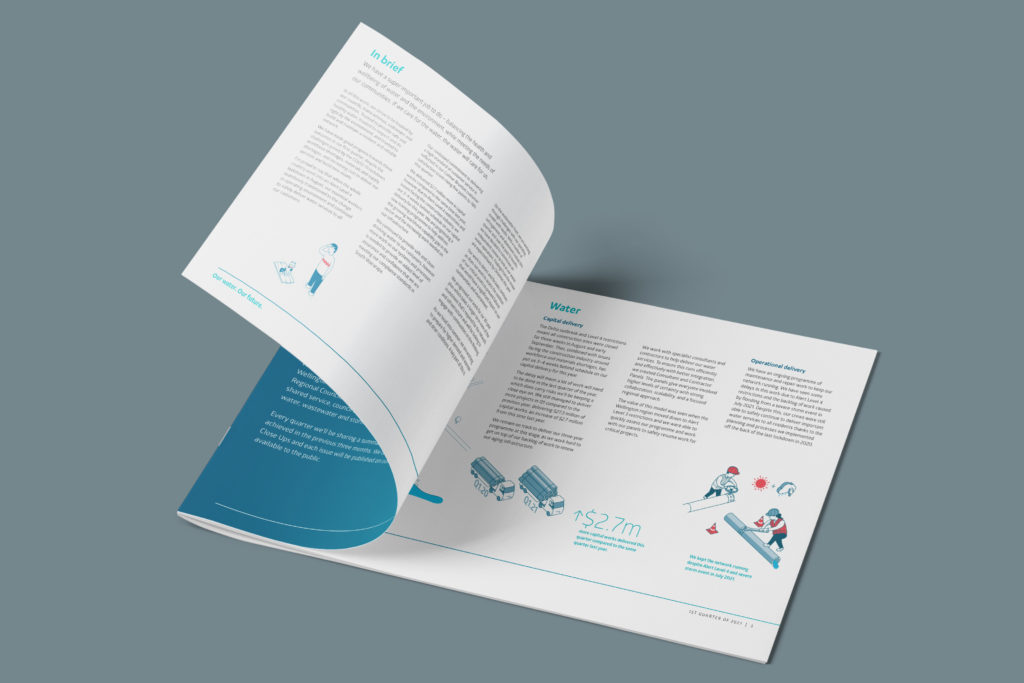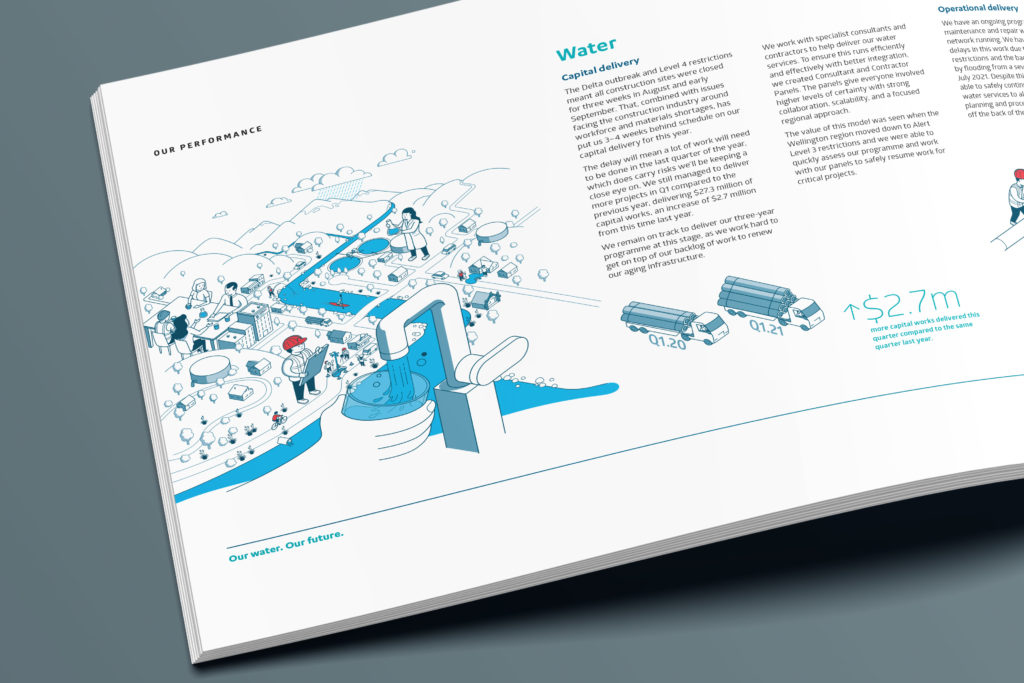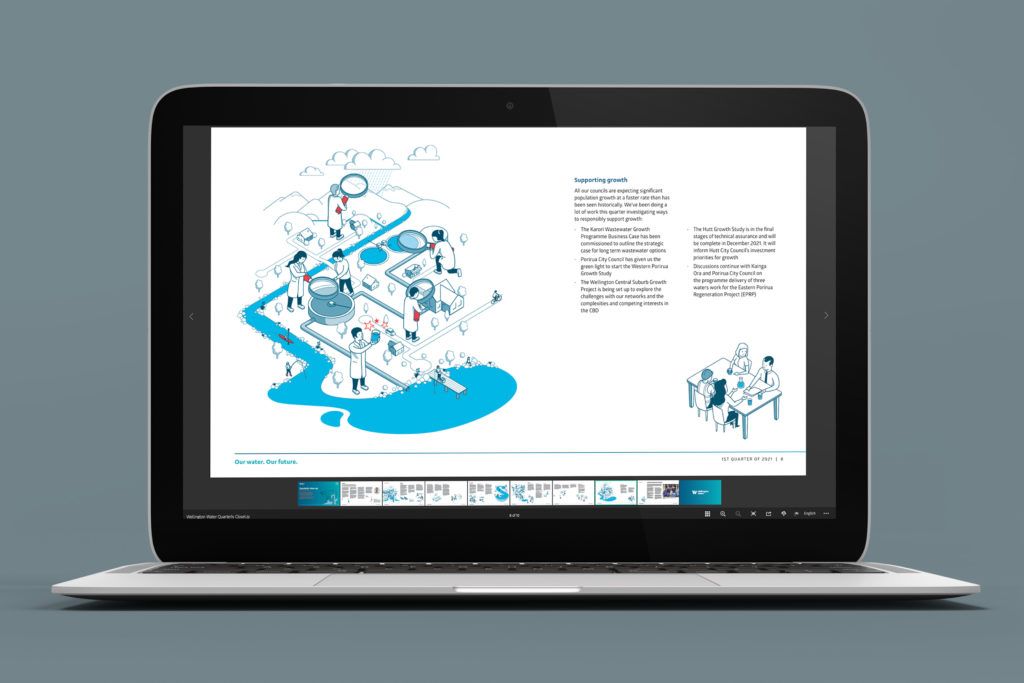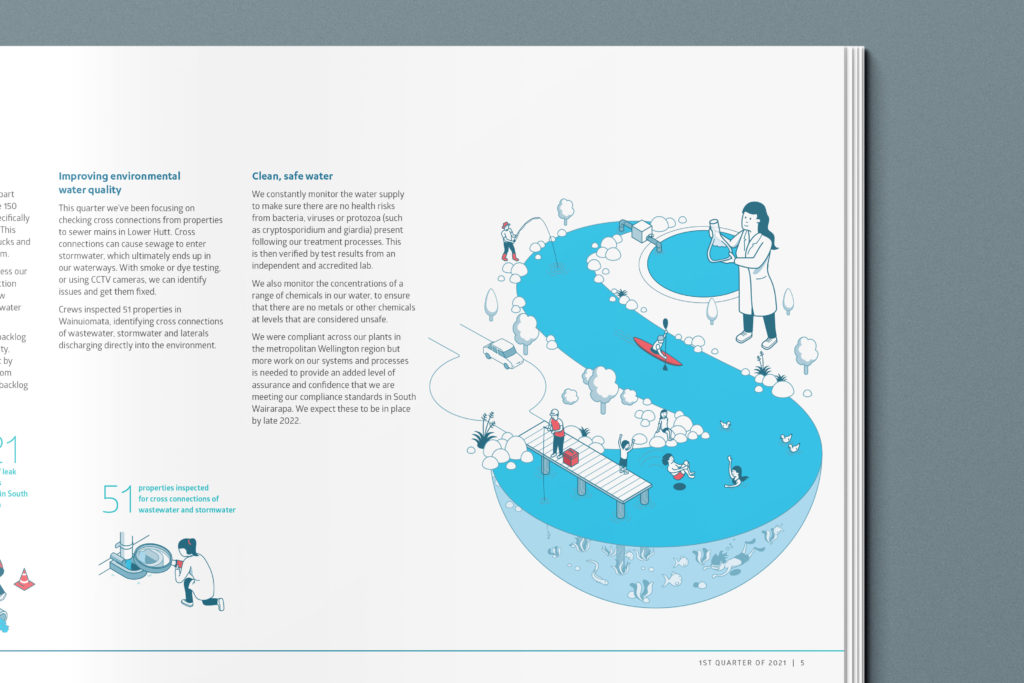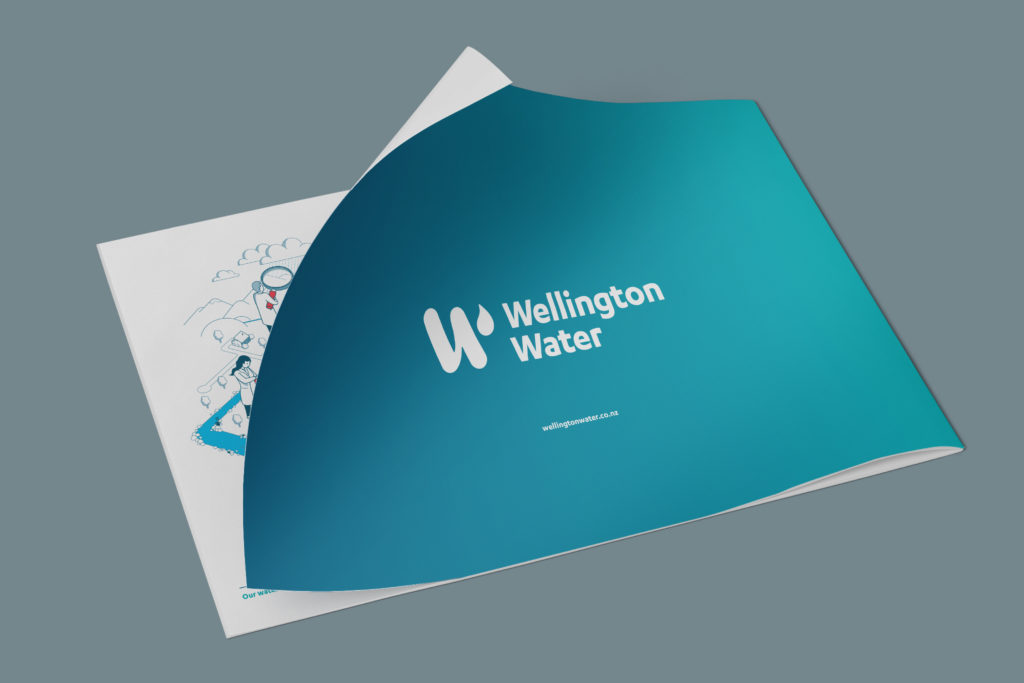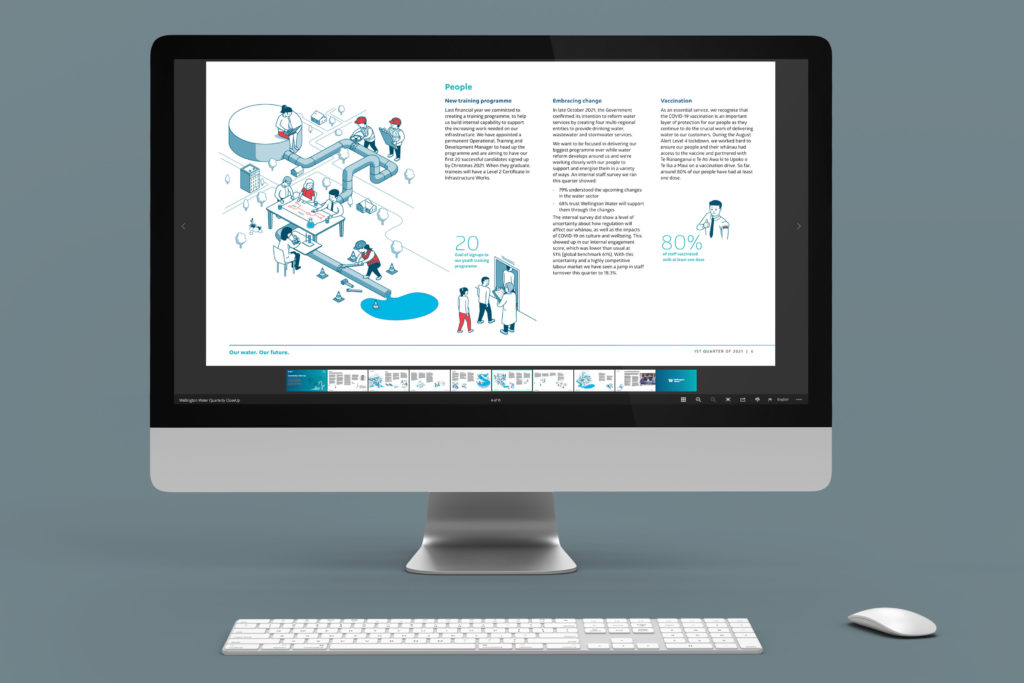 The objectives
Re-invent a traditional financial reporting format to improve cut-through and comprehension.
Take 'dry' facts on water infrastructure finance and make interesting. Make complicated information and make it accessible. Show as much as tell.
We did the hard work so others didn't have to. We read the copy (yes, really!) and pulled out ideas, concepts and data. Meaningful and concise illustrations and info graphics were insightfully crafted.
A brand appropriate report that could be 'read at glance' via pivotal visual info-bites. Suitable for print and digital access. And we added a bit of animation to break down resistance.
Outcome
Feedback so positive that Wellington Water's other reporting documents are now following the same design concept and principles.
Simple format and simple sections
The whole report was turned on its side – better for screens. Information was broken into key reporting sections – better for reading.
Each key reporting section had an amalgamated illustration and each key fact had an additional icon.
The solution was so simple and clear, the on going quarterly, and now bi-annual, reports will follow this template.